The object theme of
bud brand 2020
Update Japan
- Experience and Share -
The new era "Reiwa", the coming of age of the millennium generation, the Tokyo Olympics.
2020 is an opportunity to think about the past and future,
and to disseminate it to people overseas and update it.
Many people will come to Japan to experience things and share them with others.
The theme is a product that connects this experience and sharing.
Imagine that this product will be picked up in various parts of Japan and taken home,
and please make a proposal full of ideas.
Things to enjoy the margins of life, evolution and innovation from tradition,
newly redesigned materials, air, food, materials,
things made from surrounding environmental problems, etc.
The product will trigger an update of the image of Japan.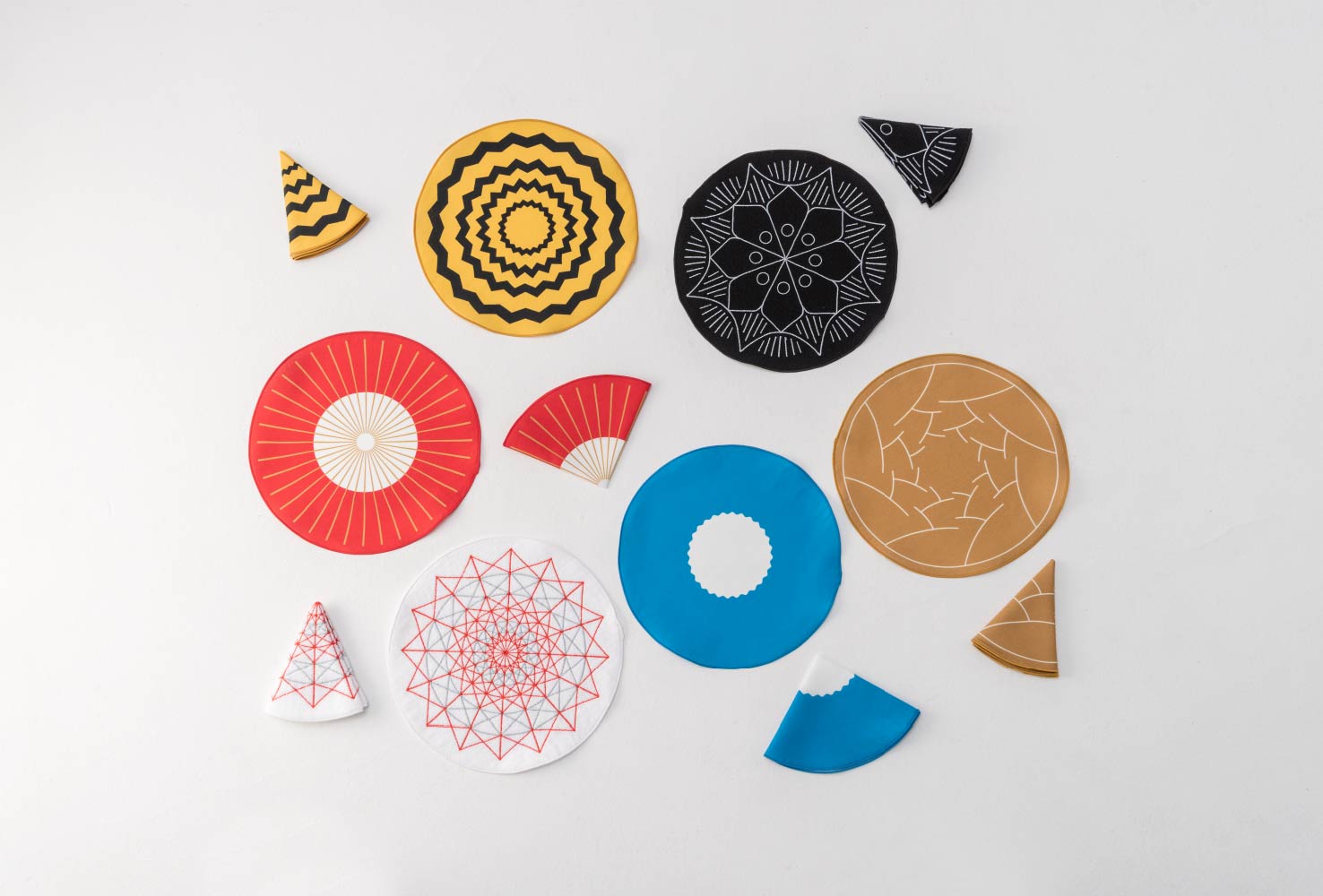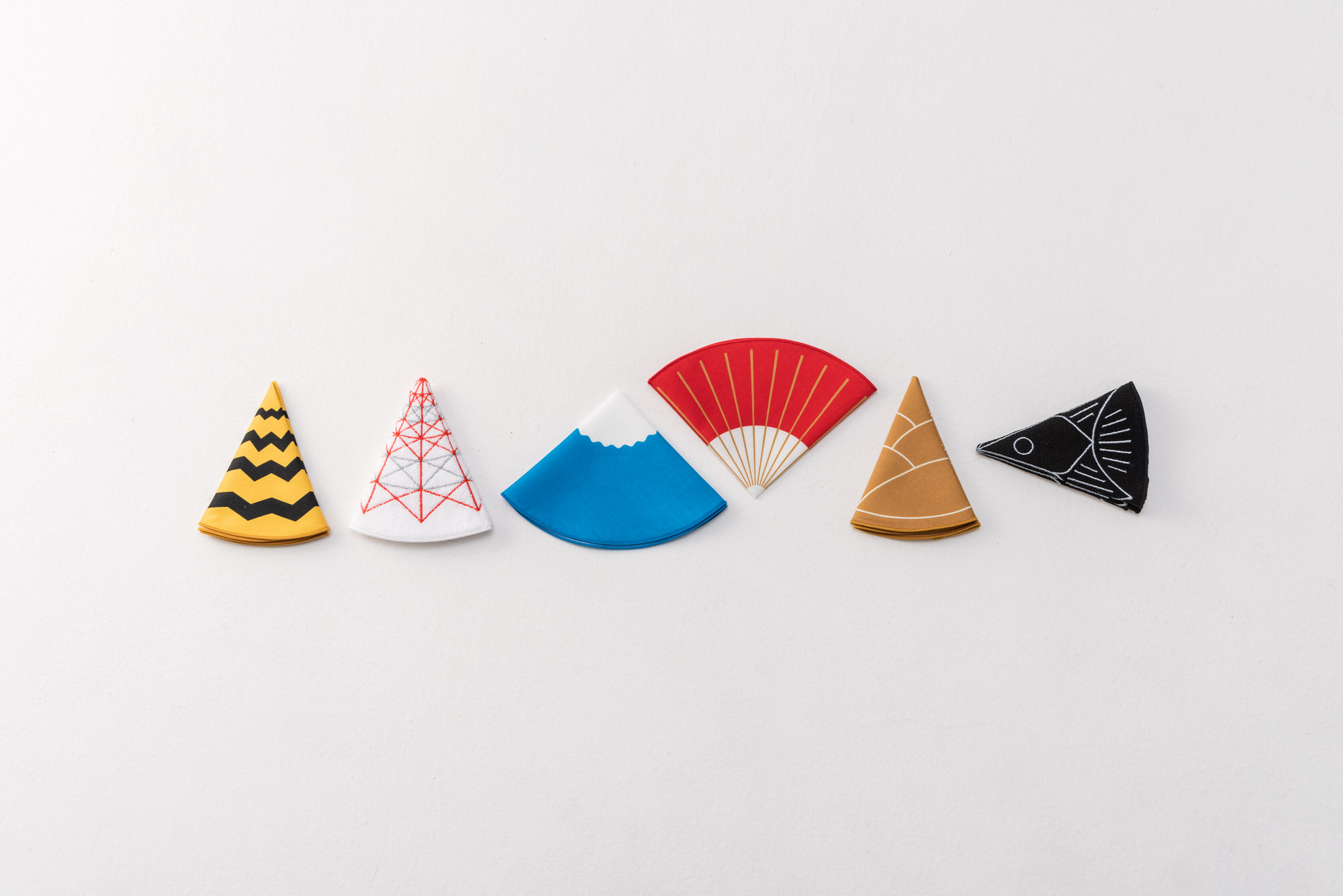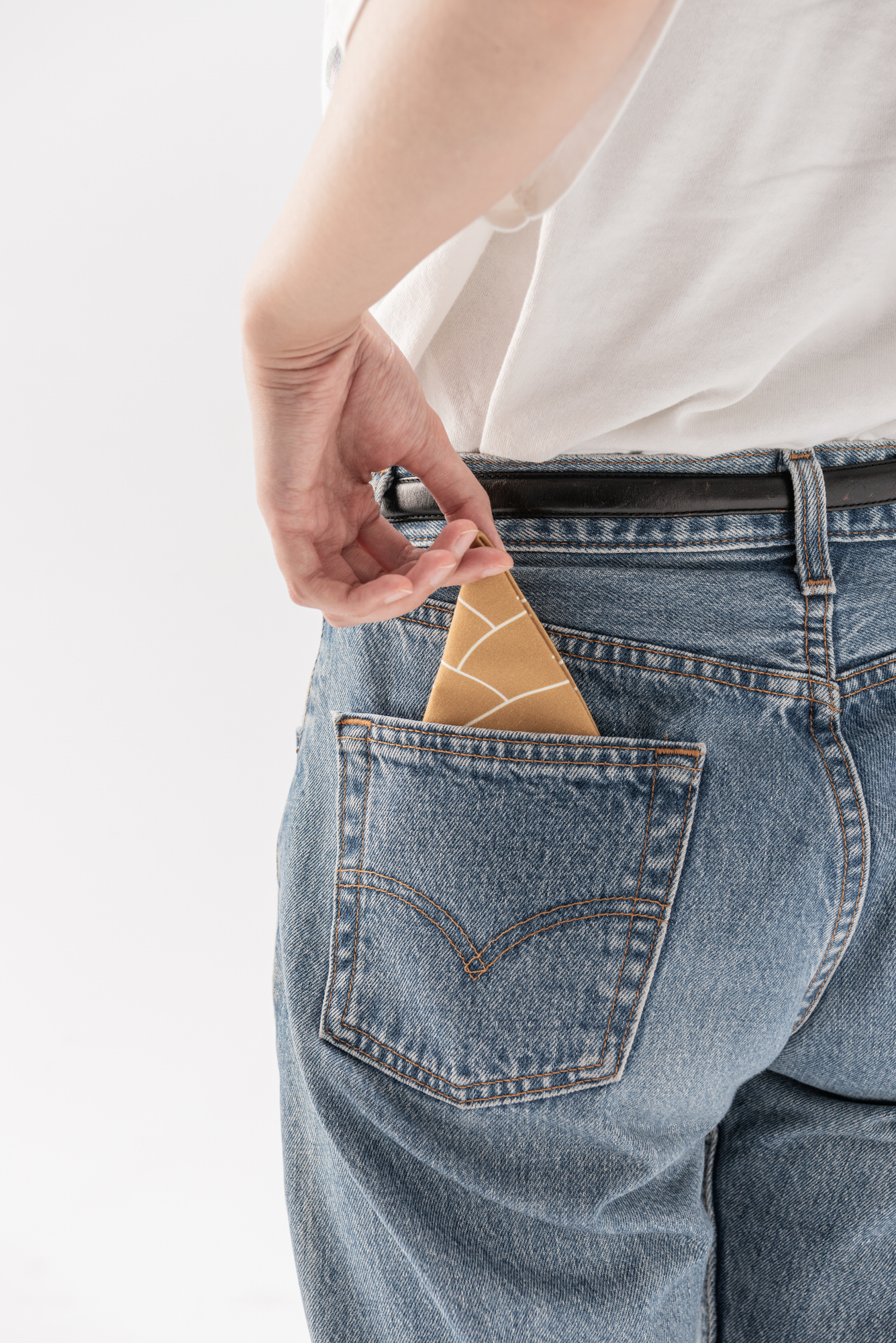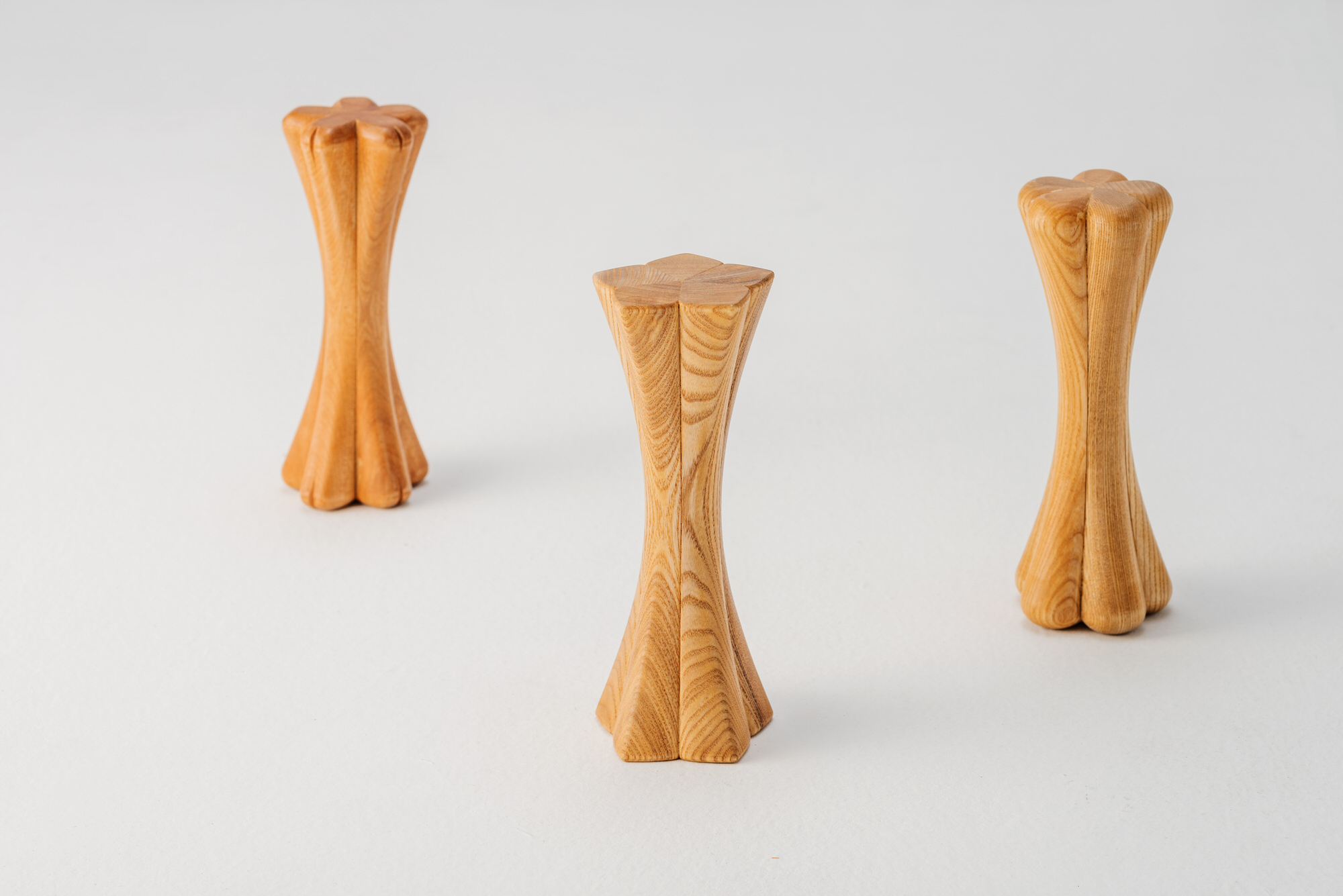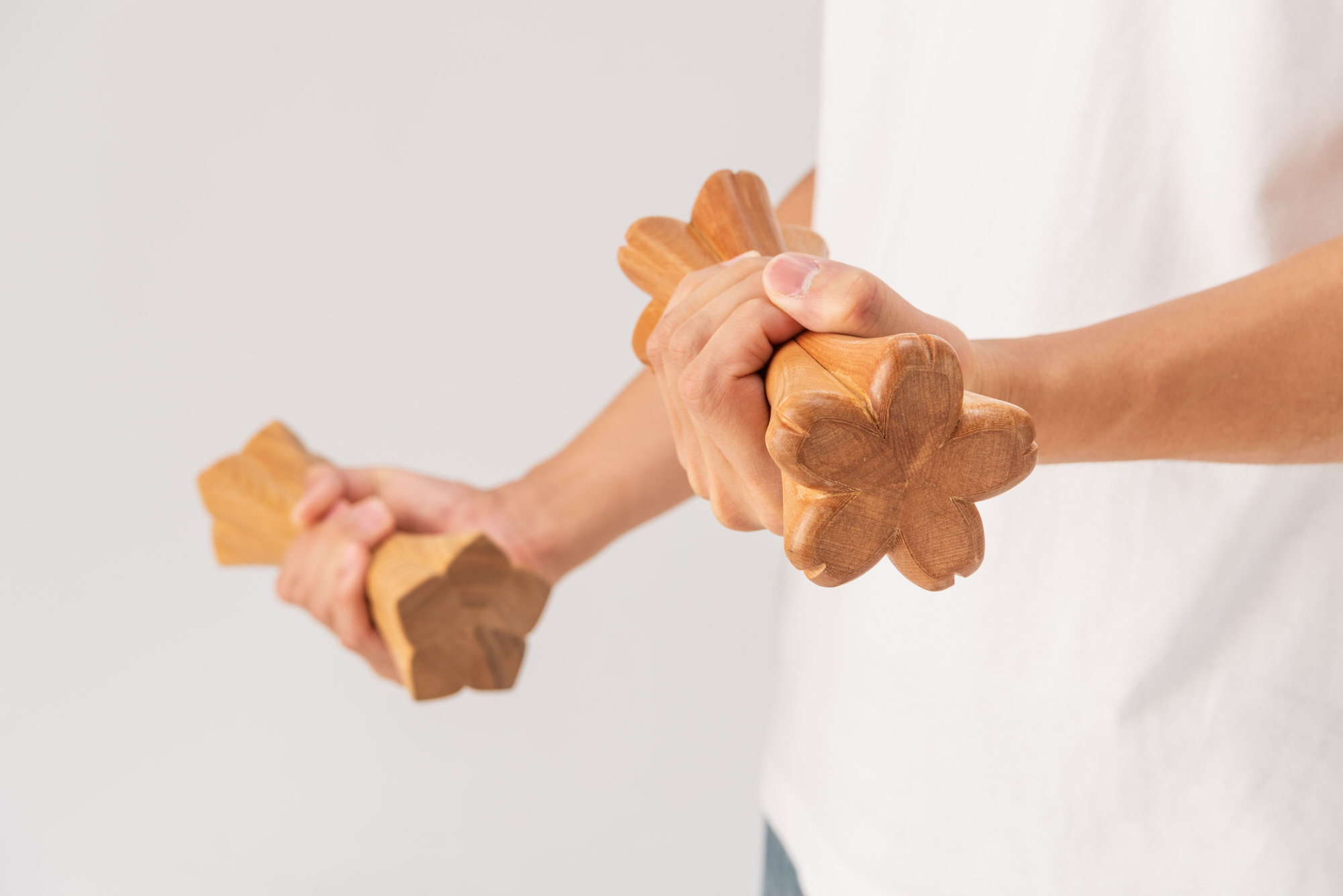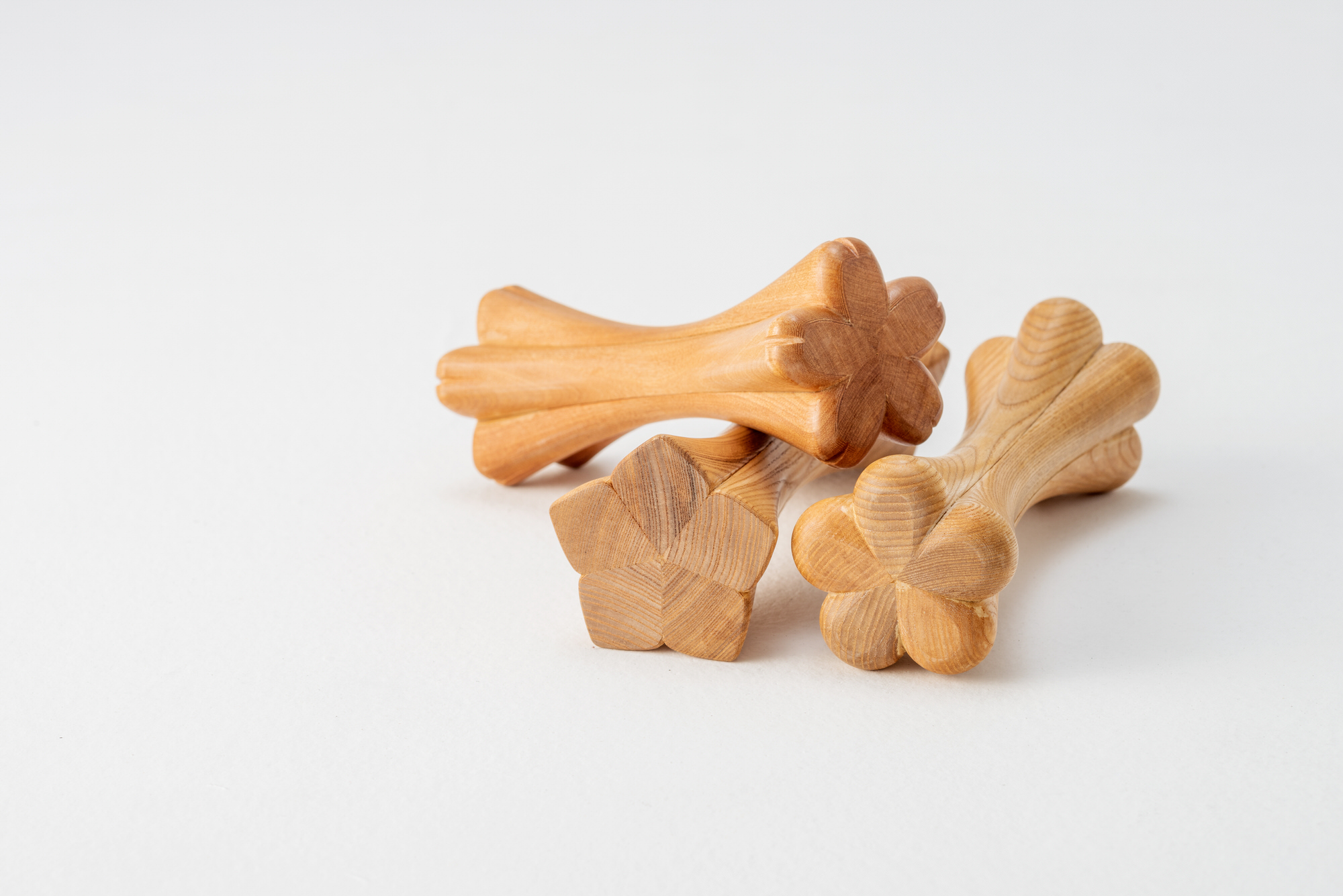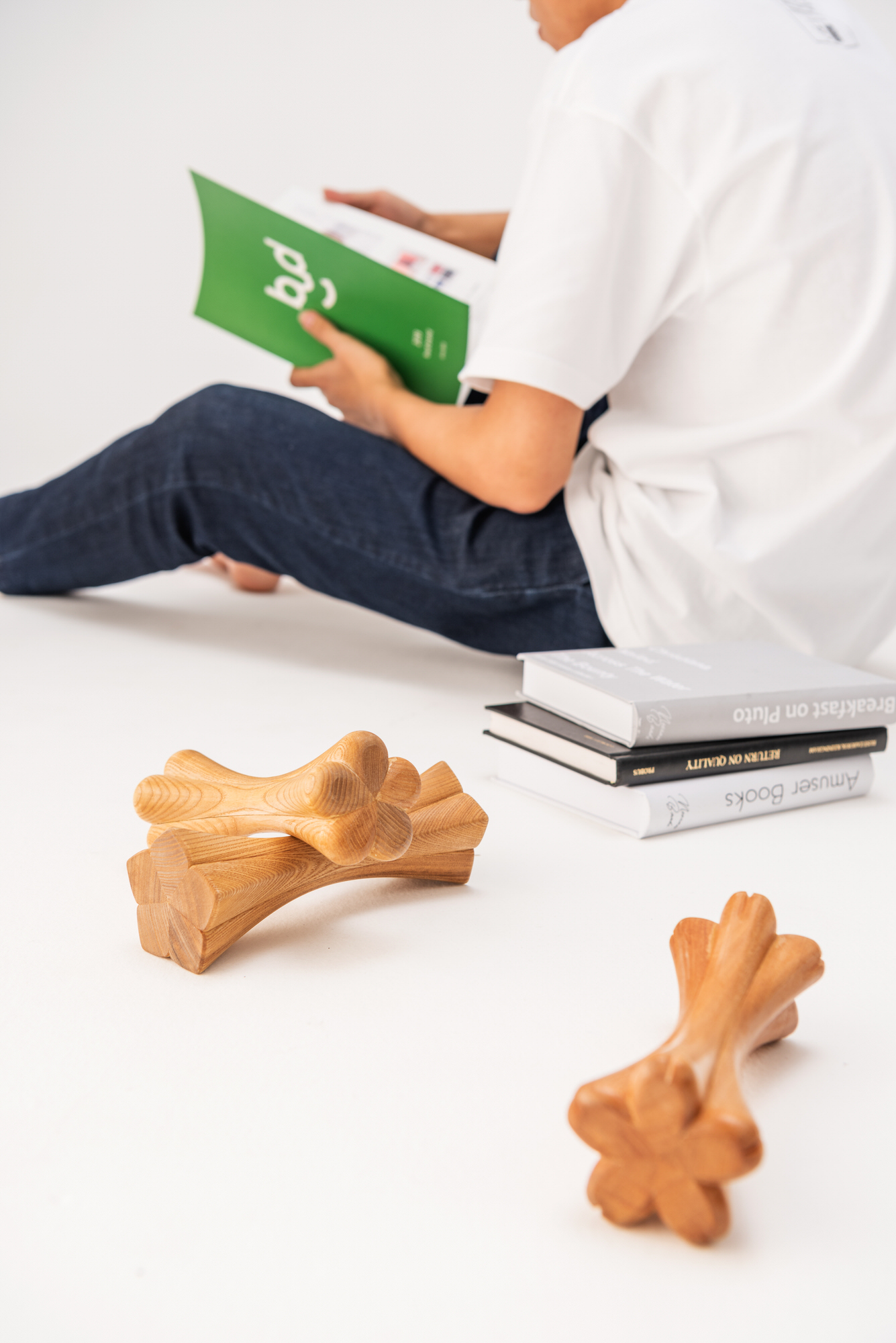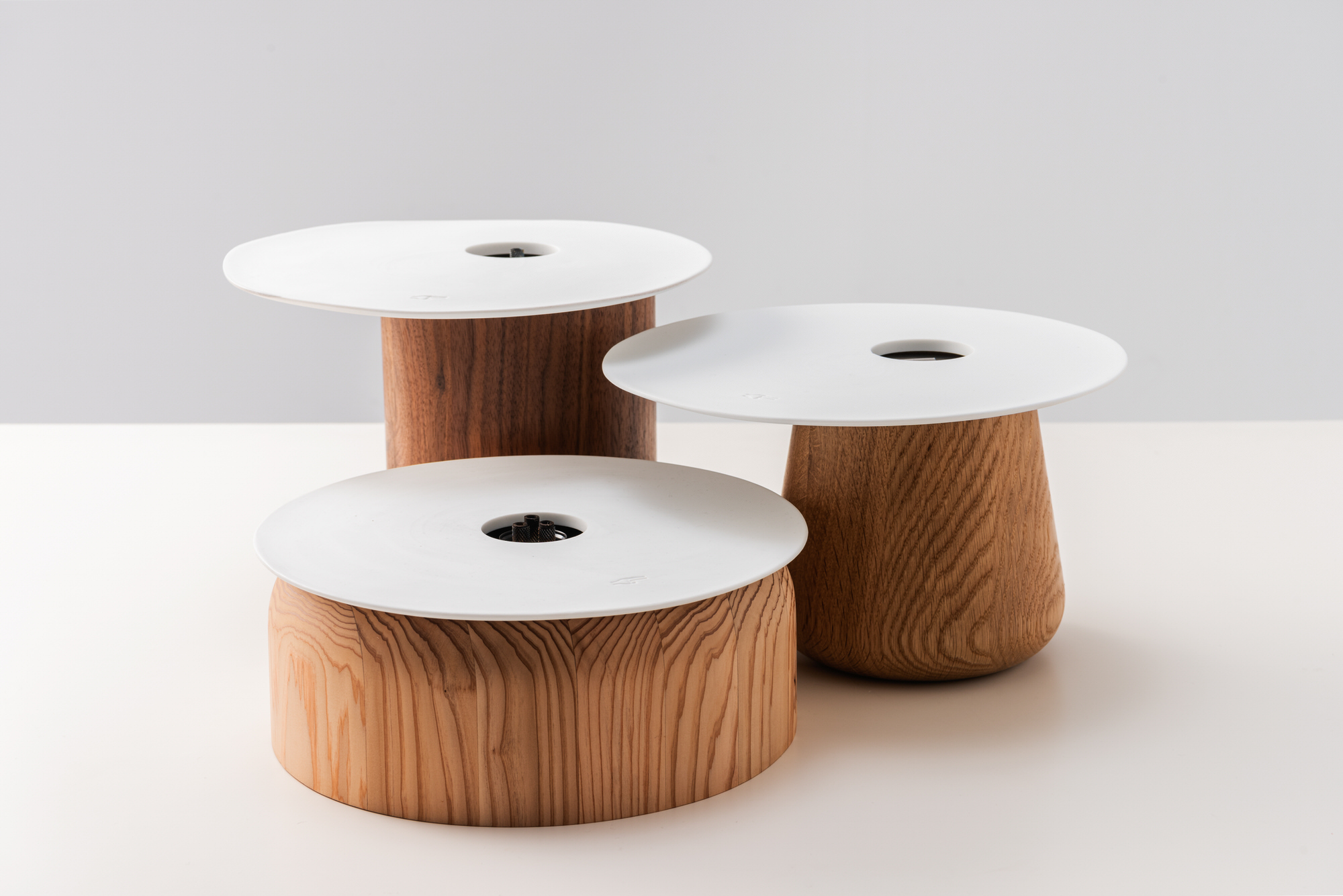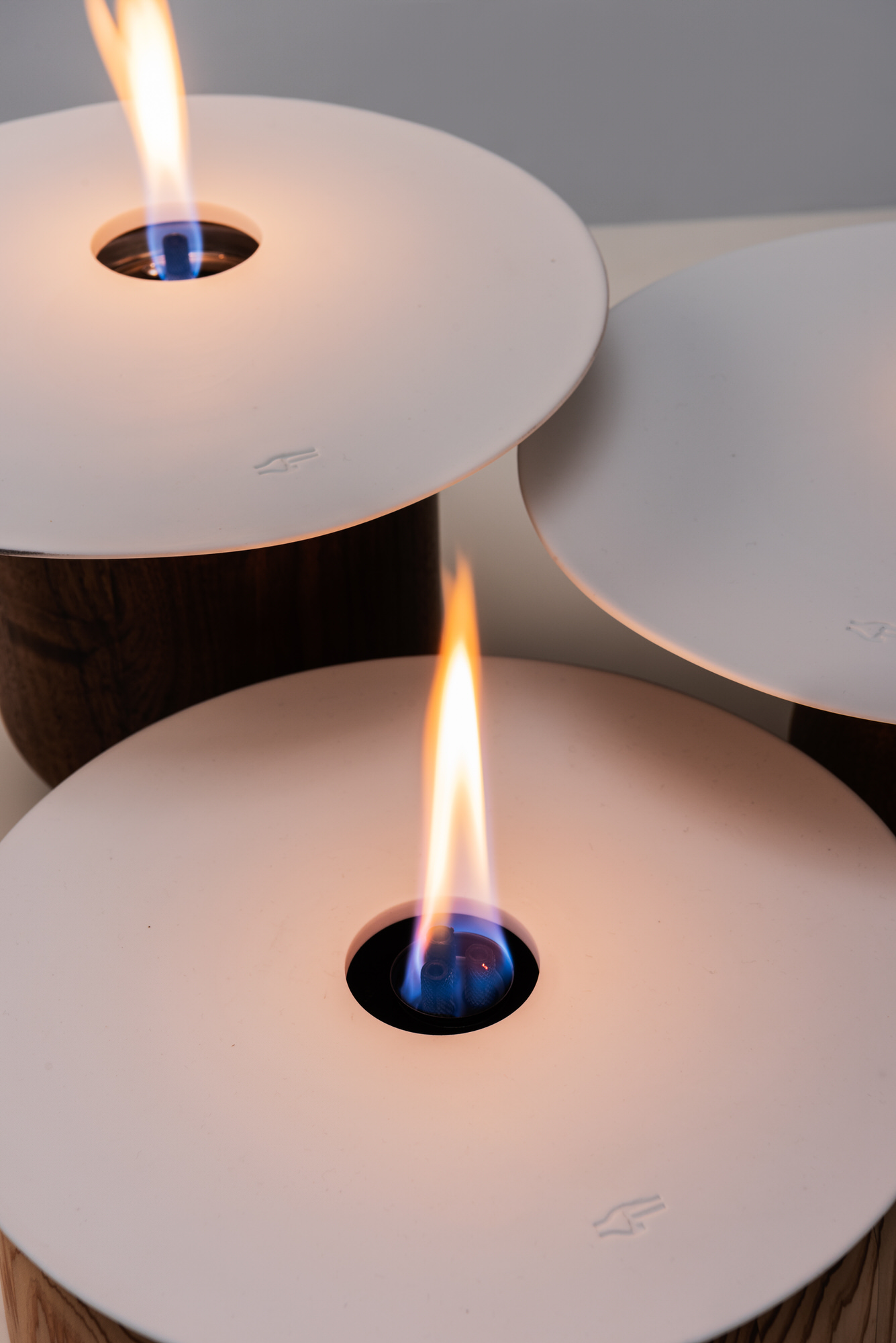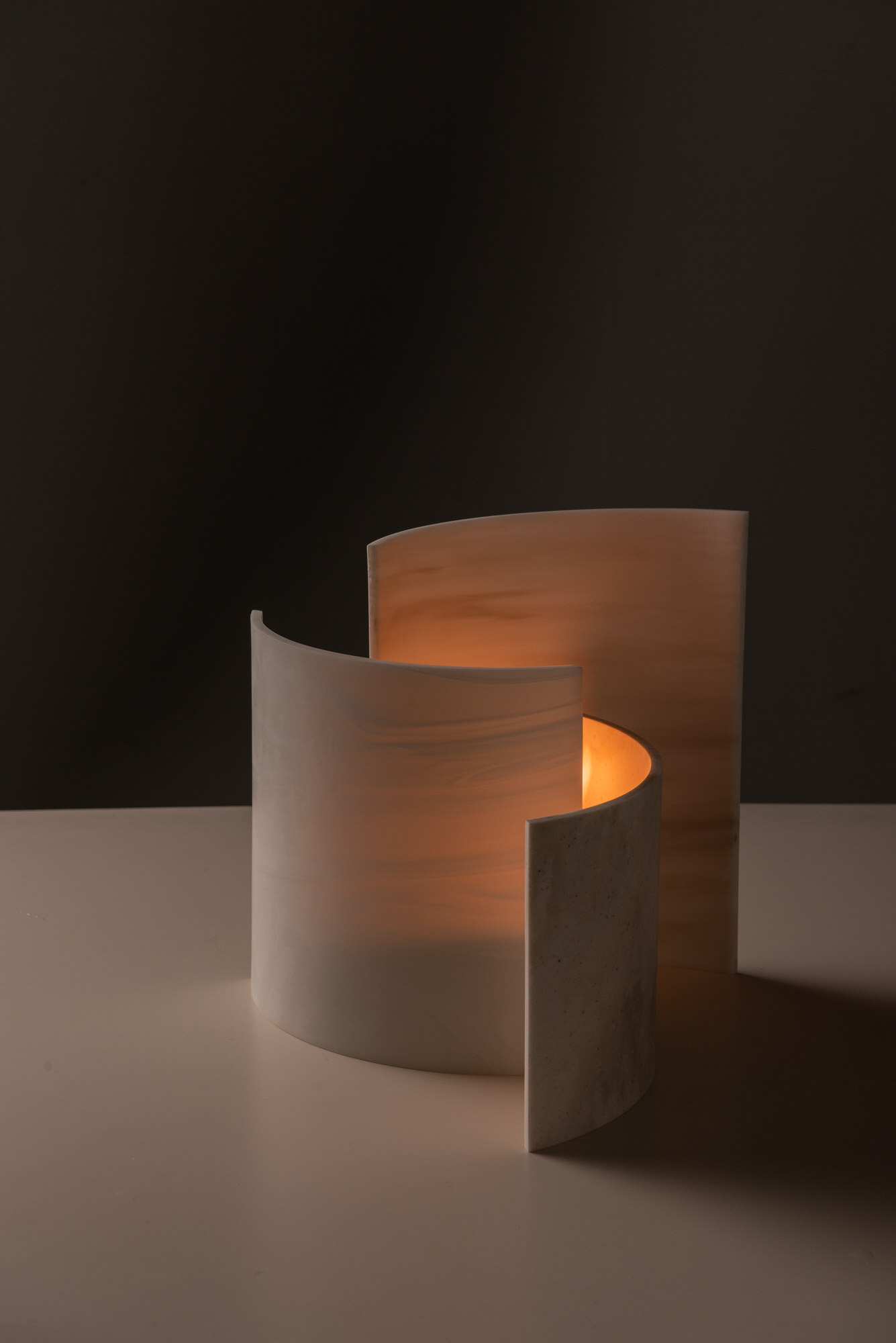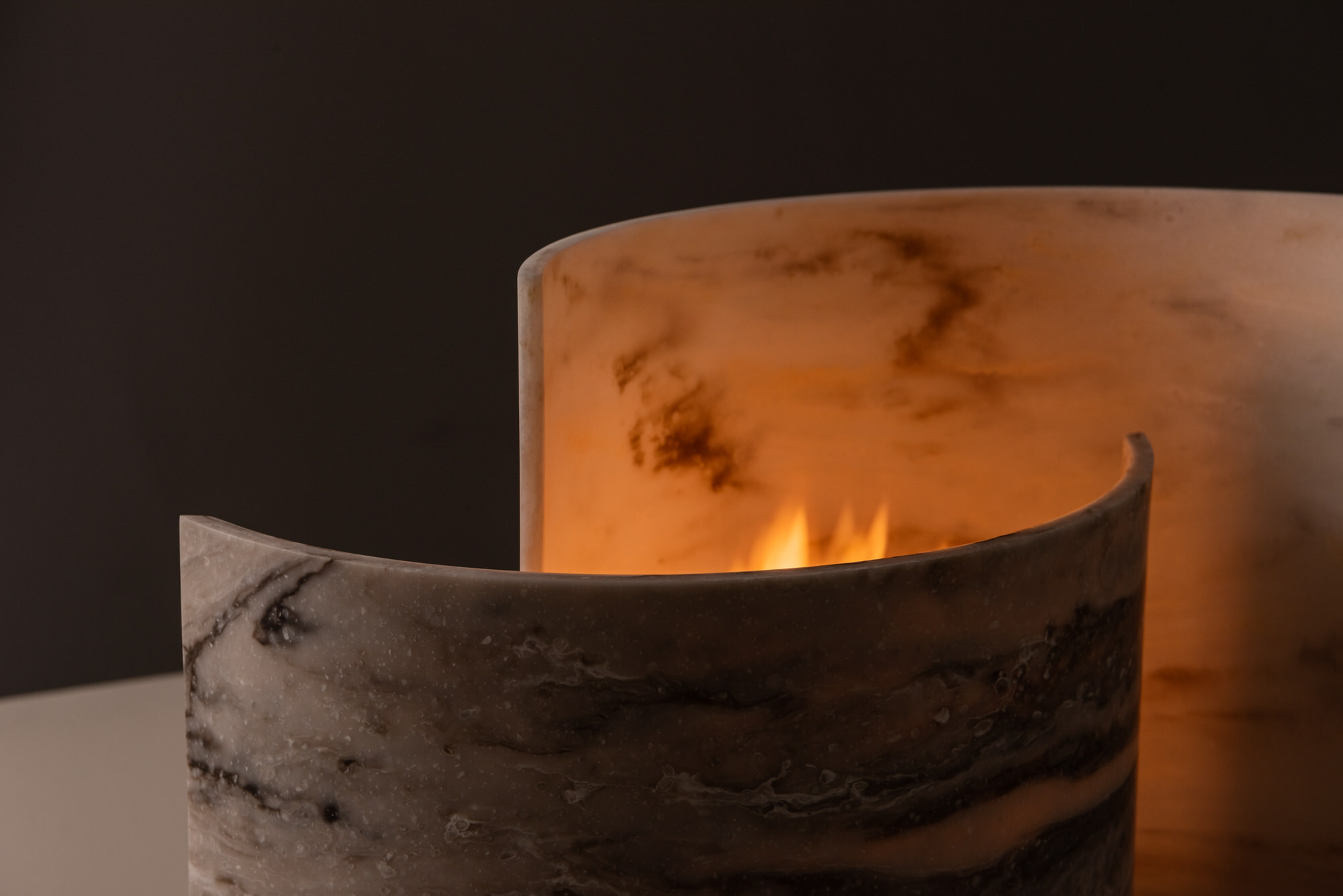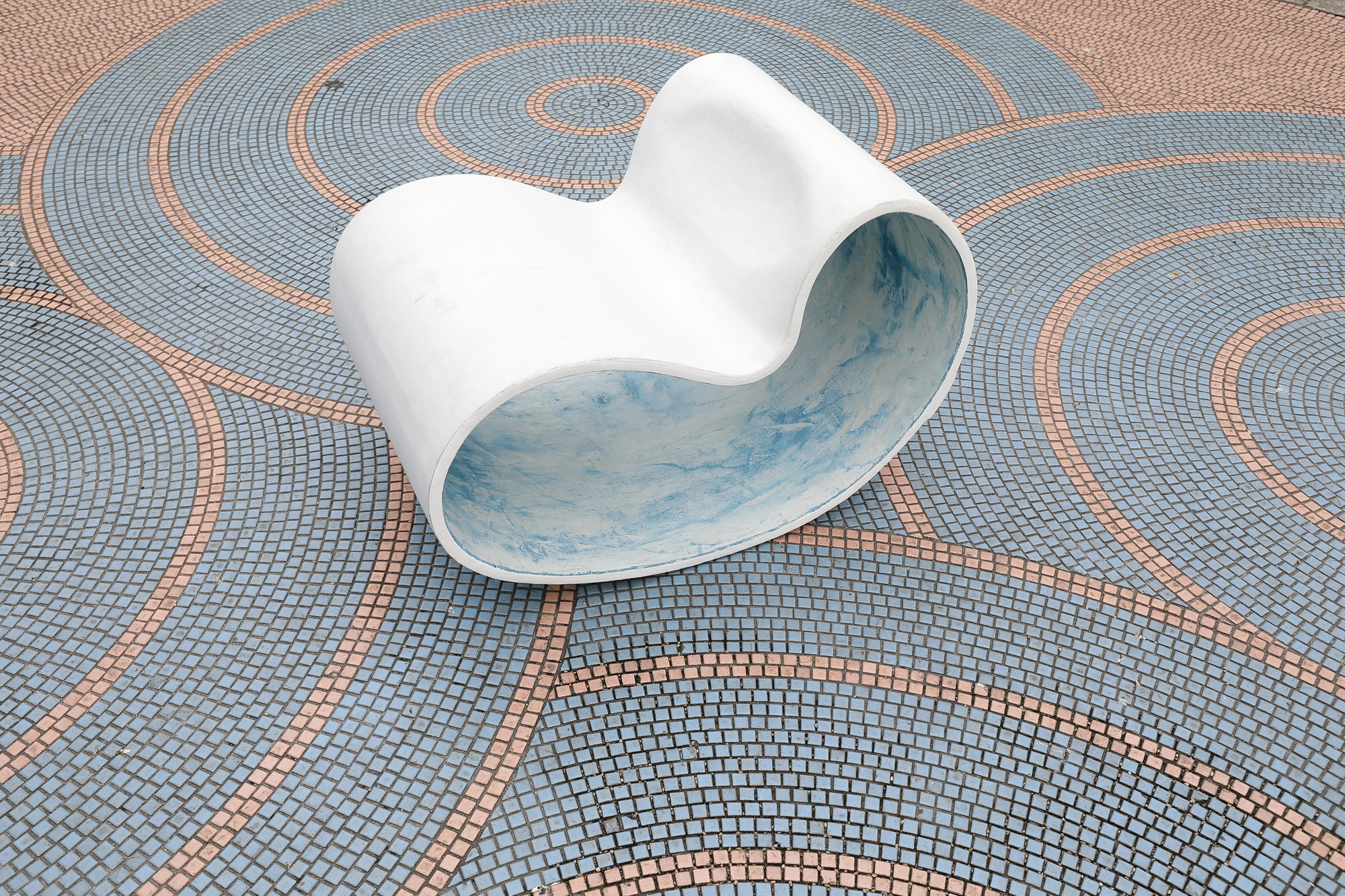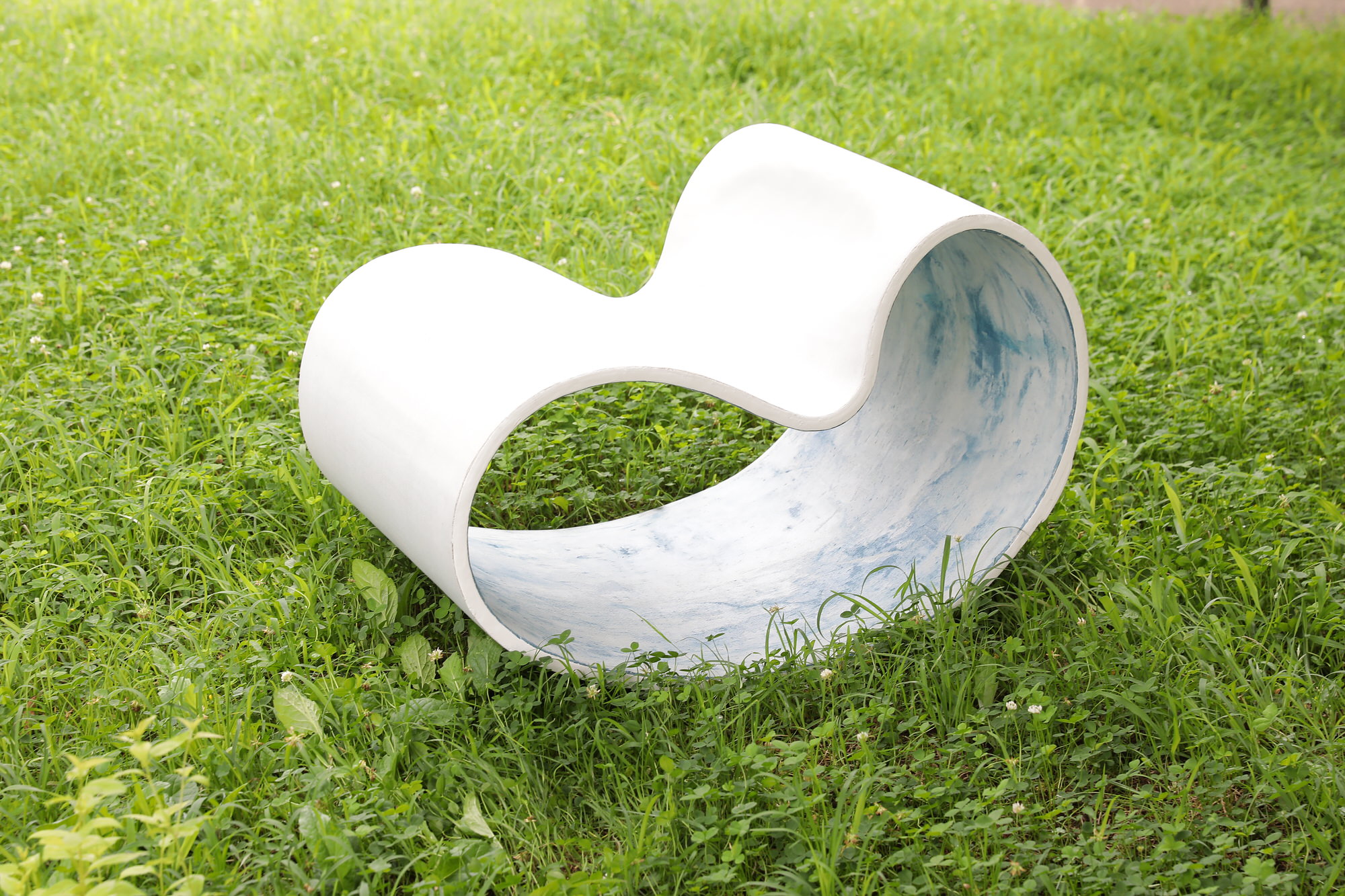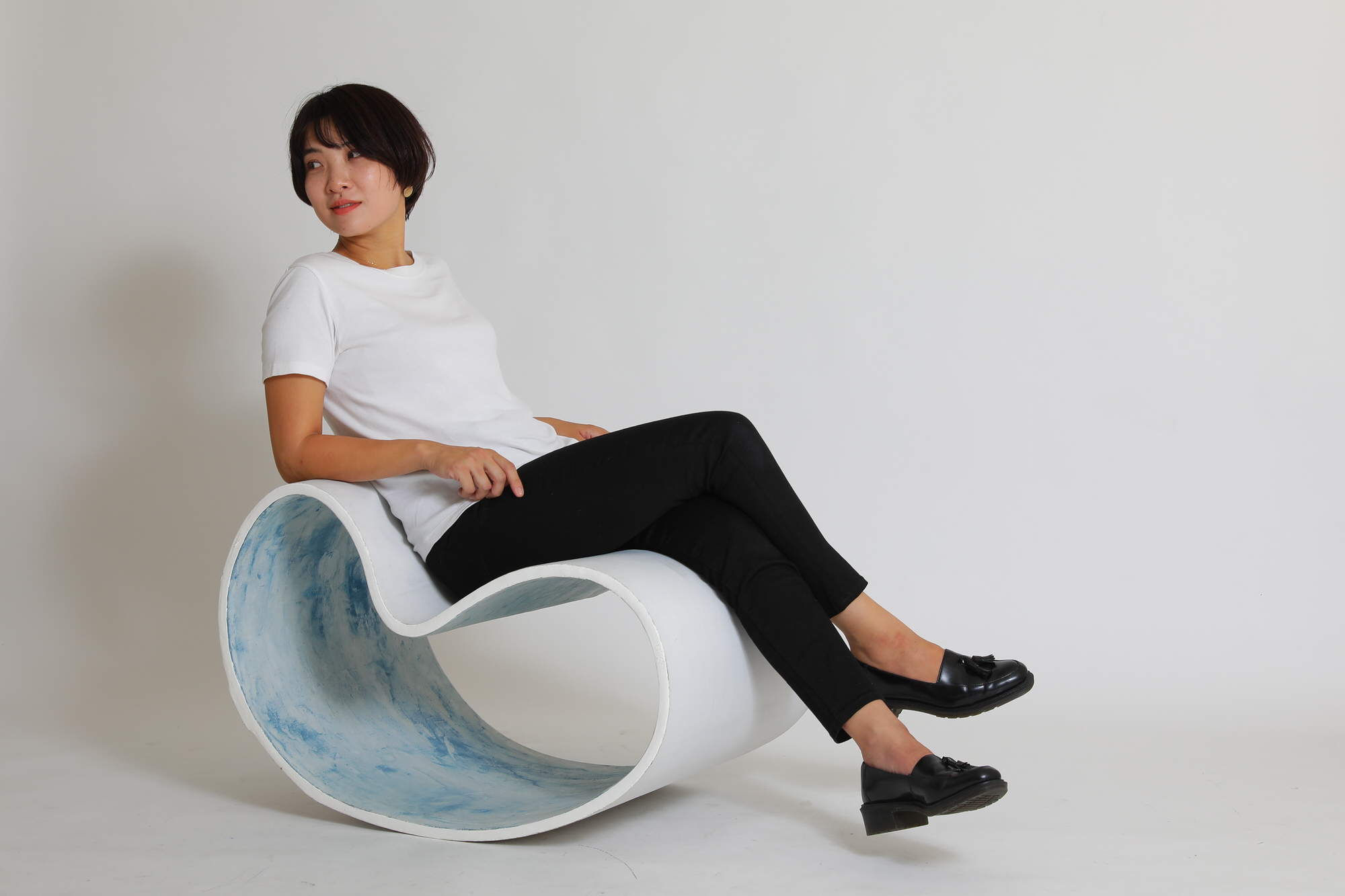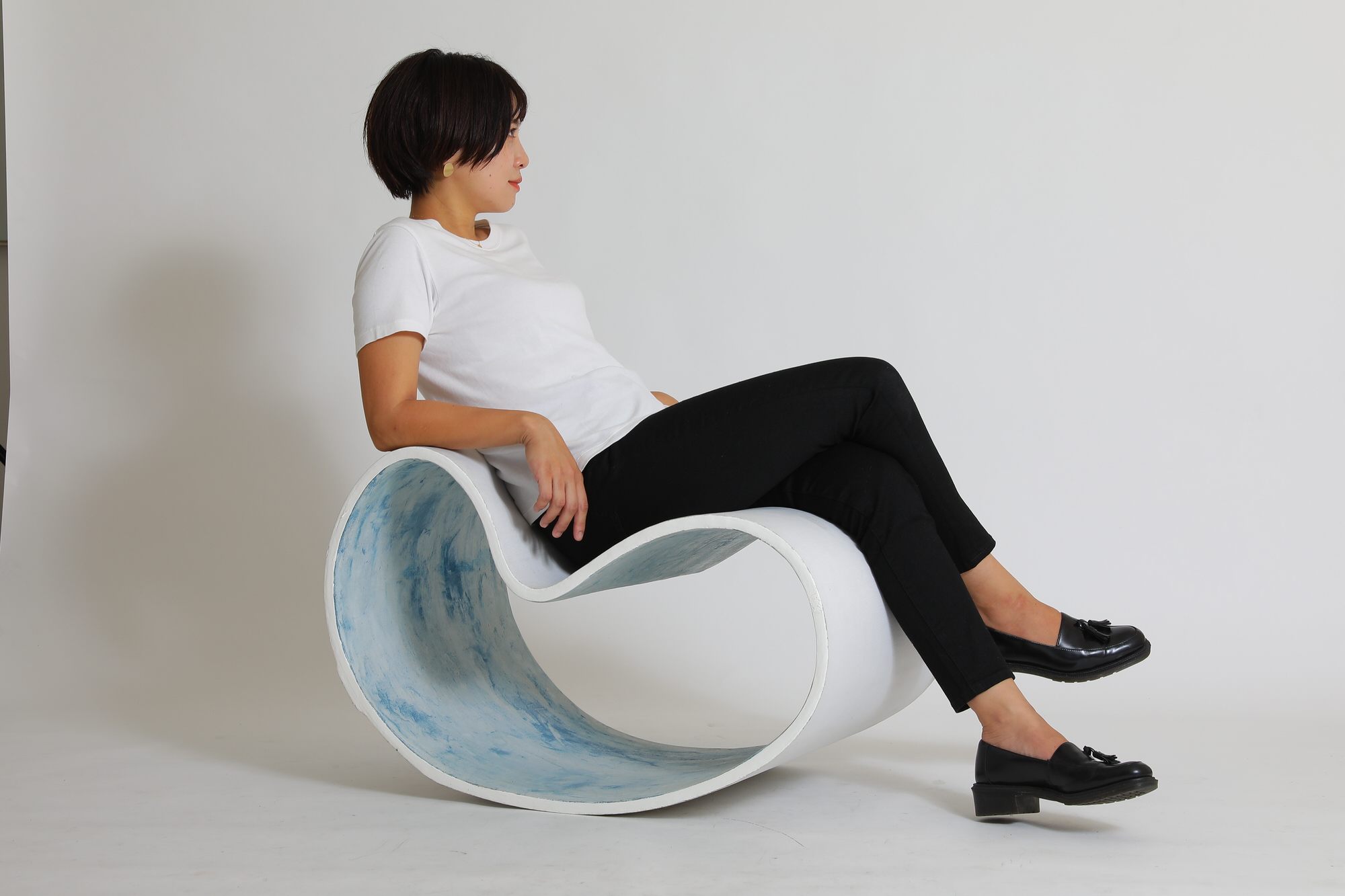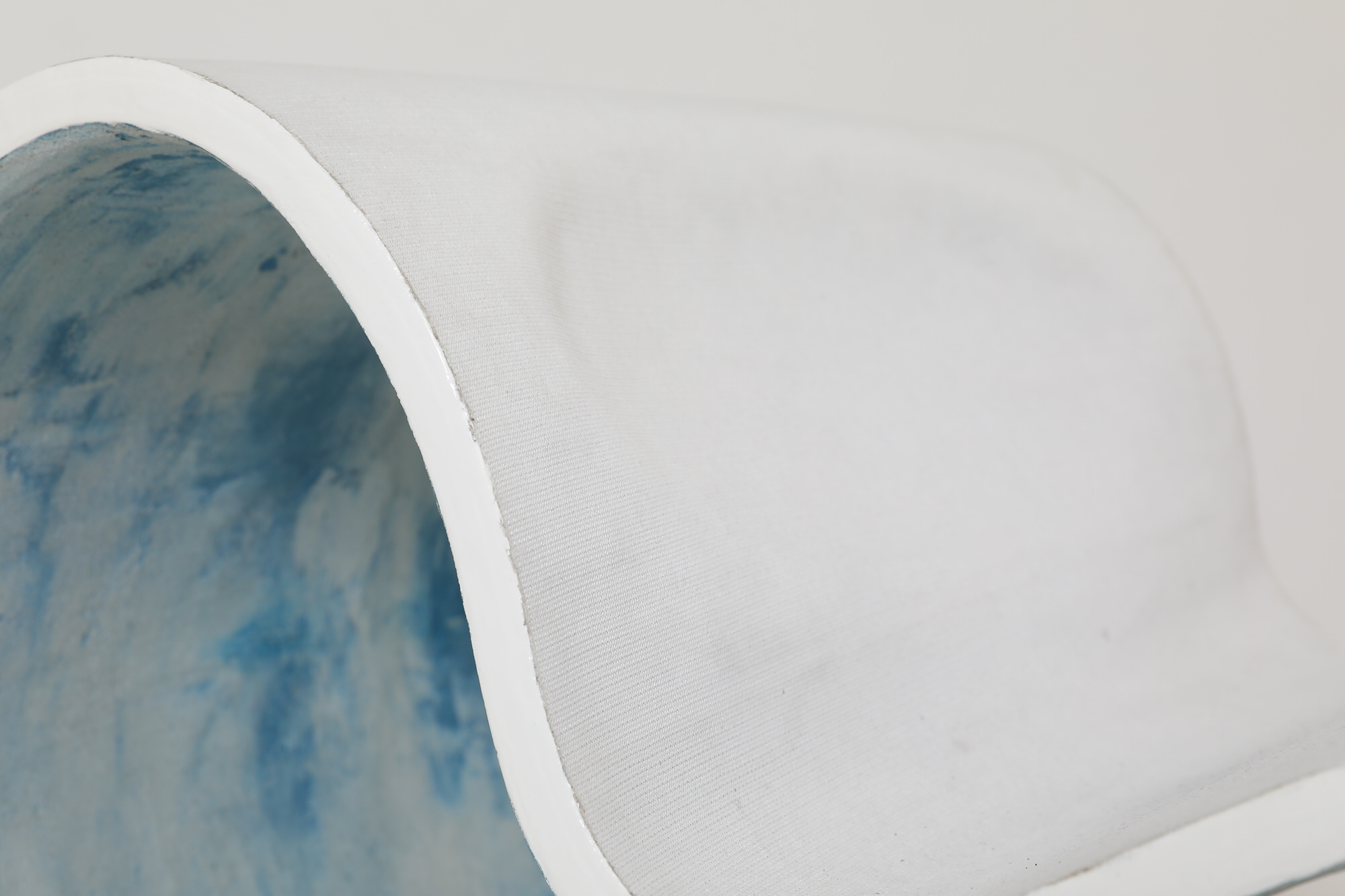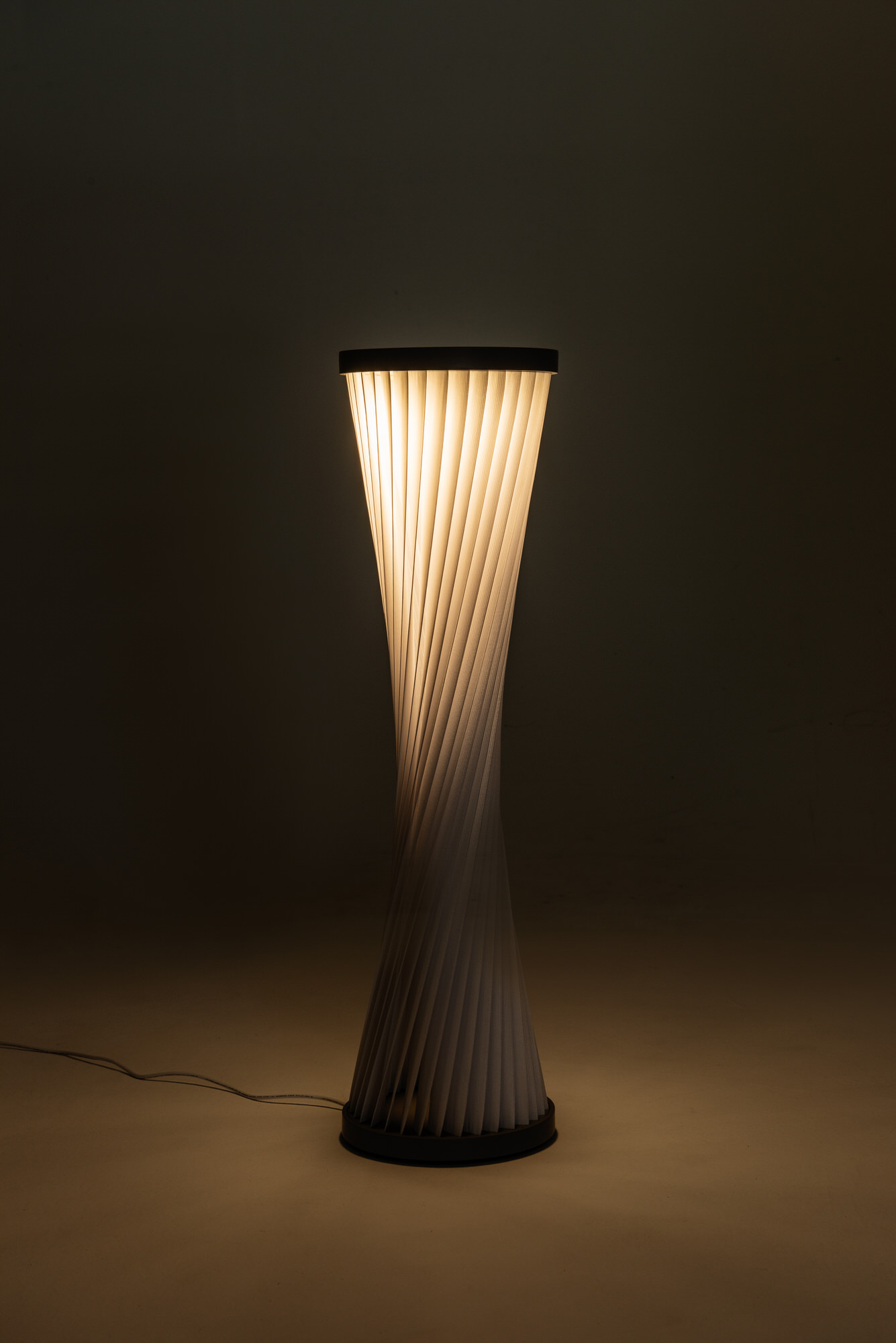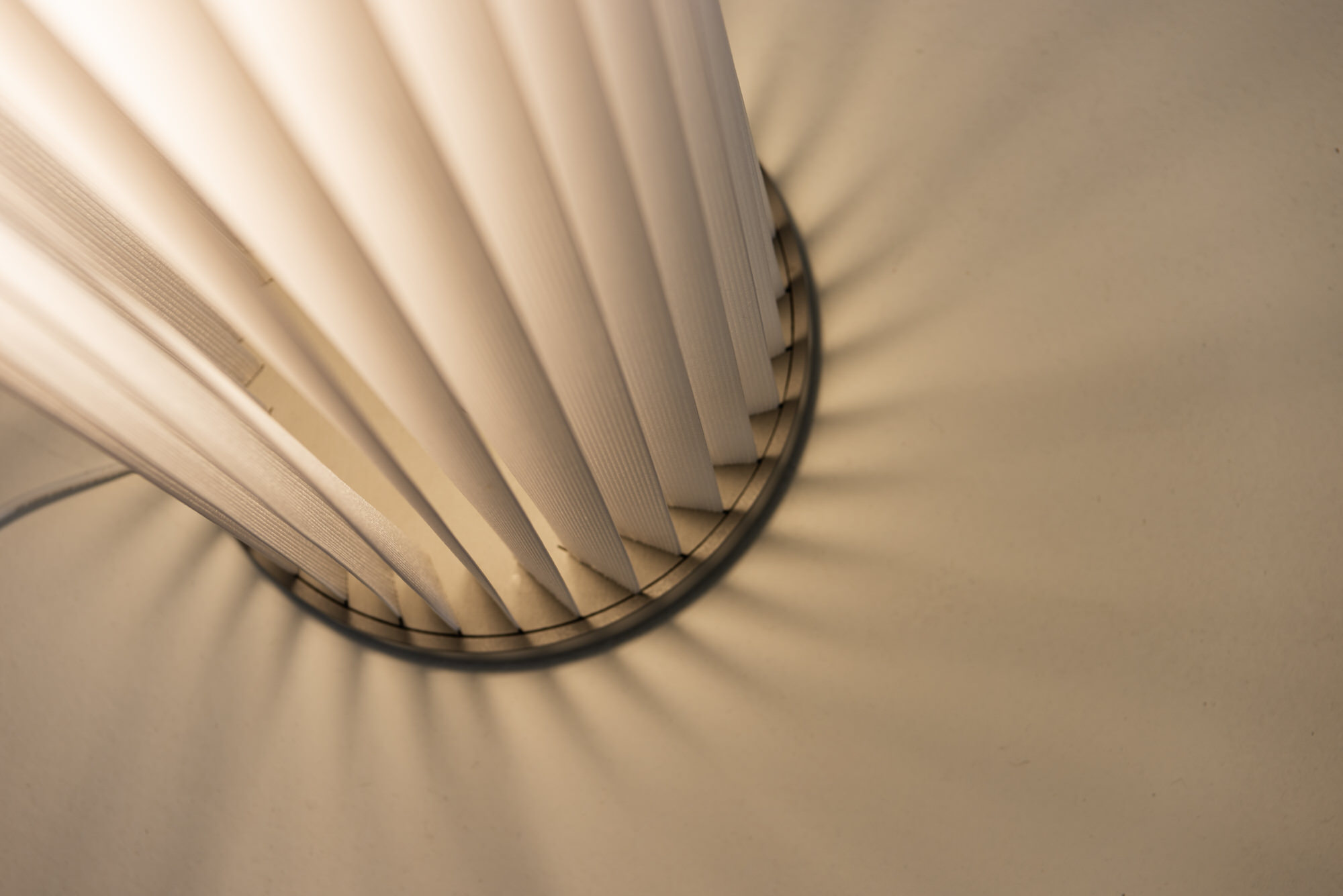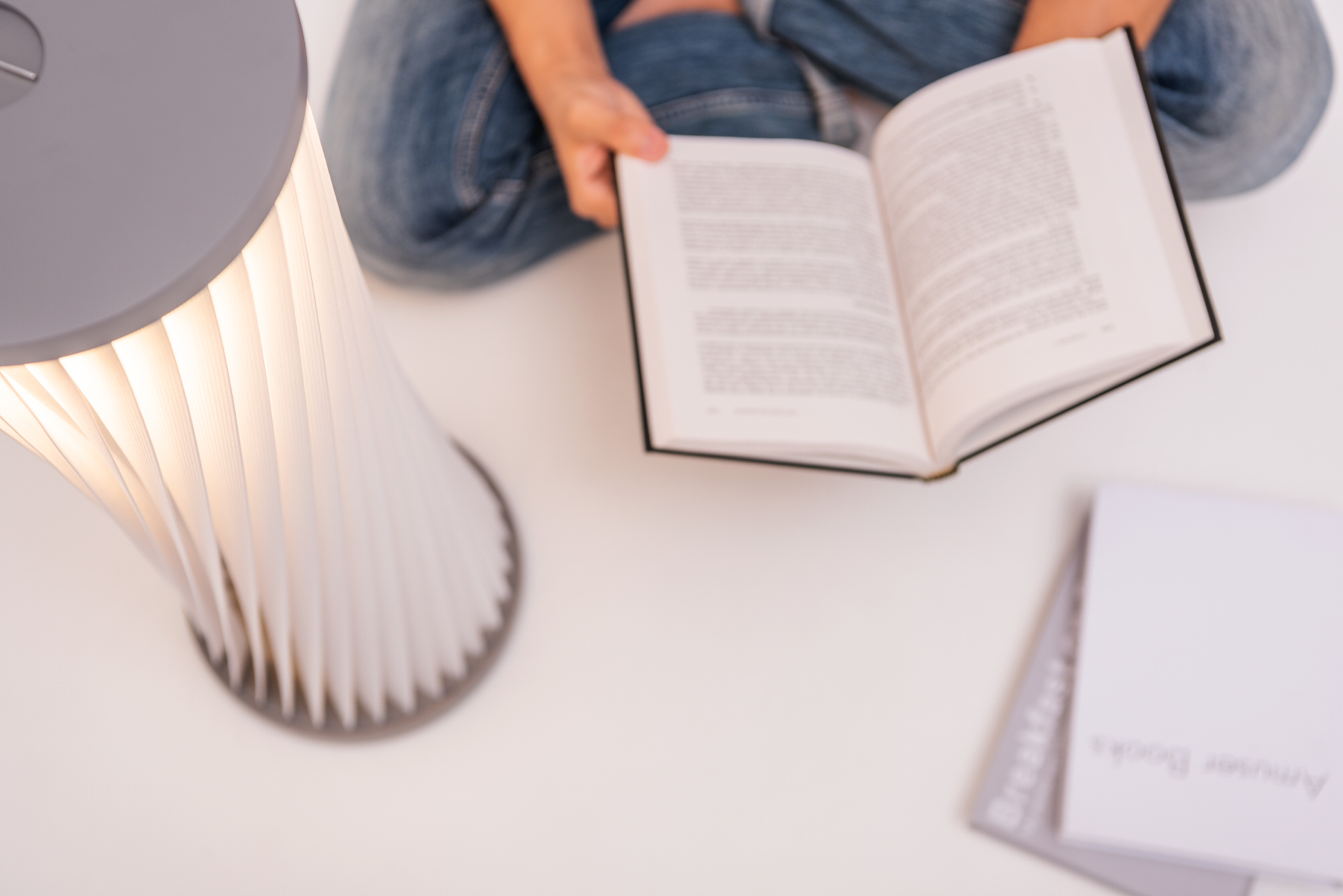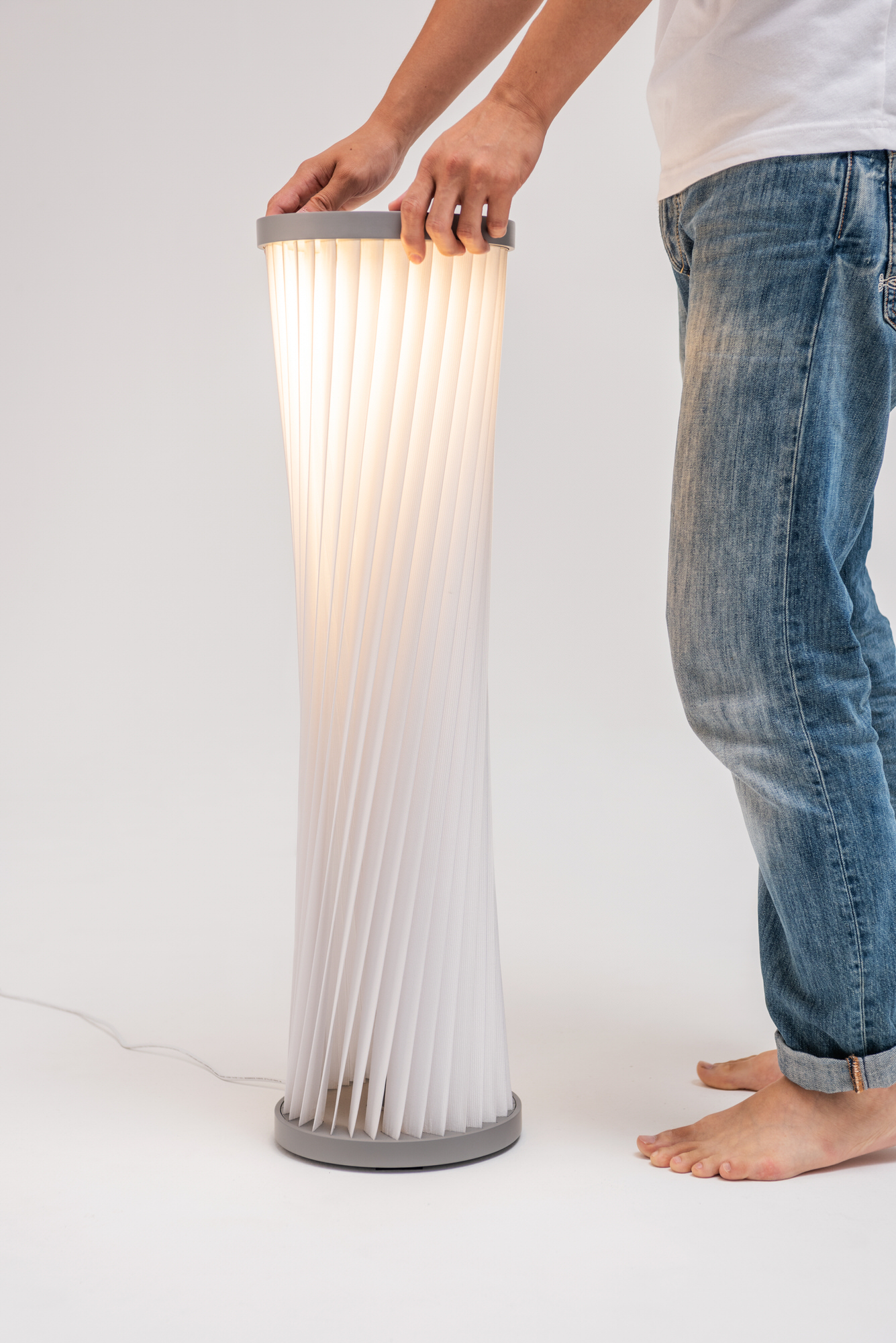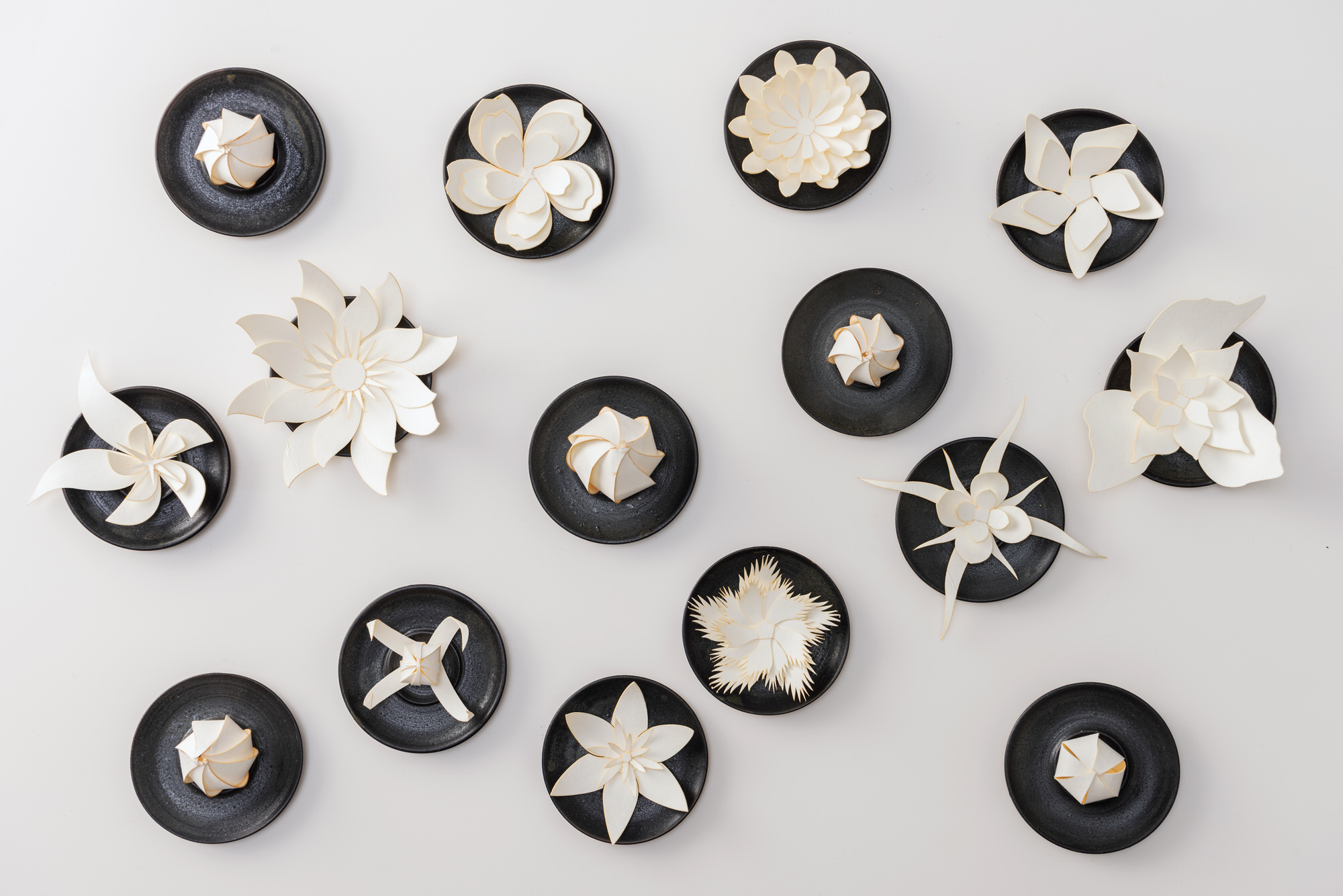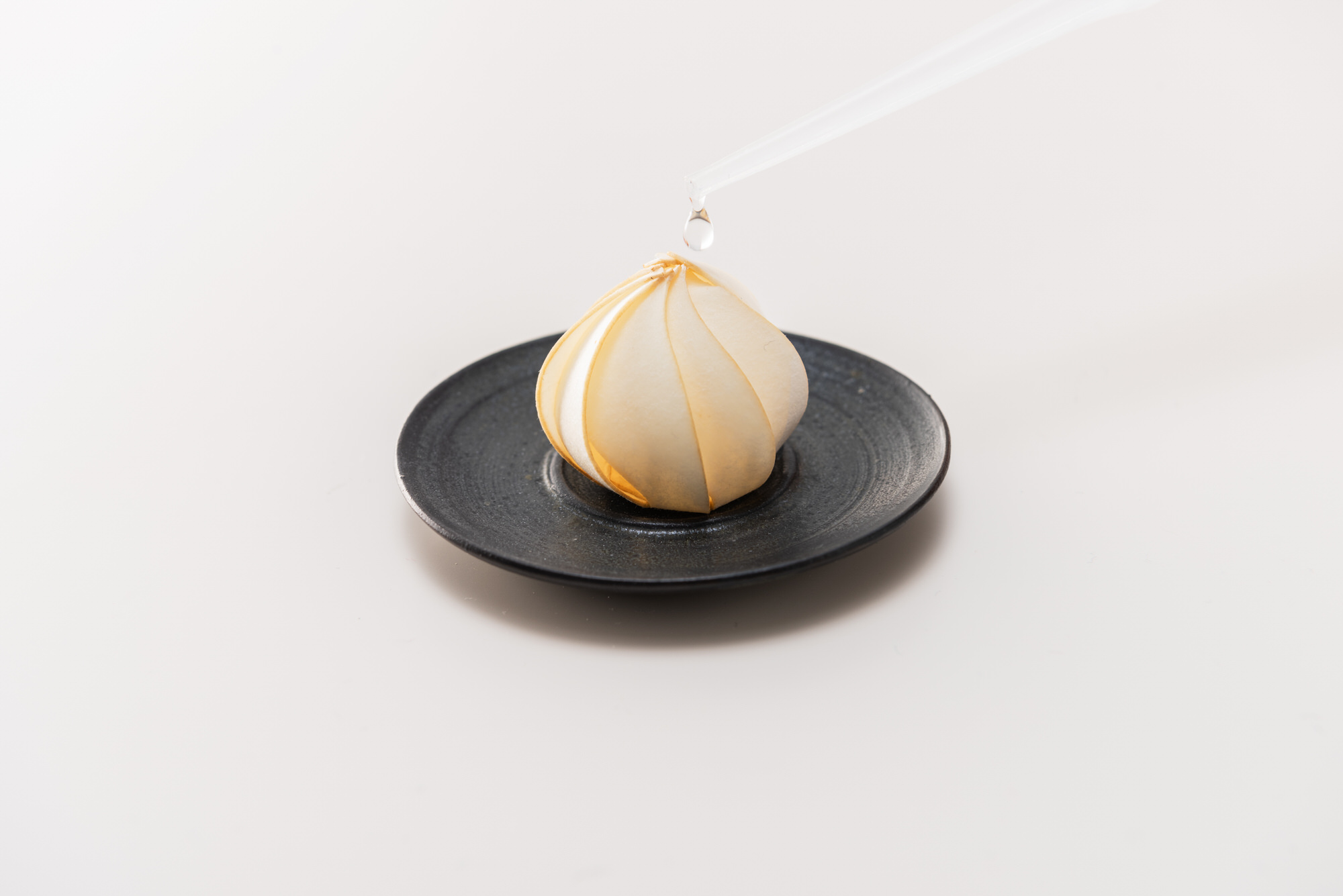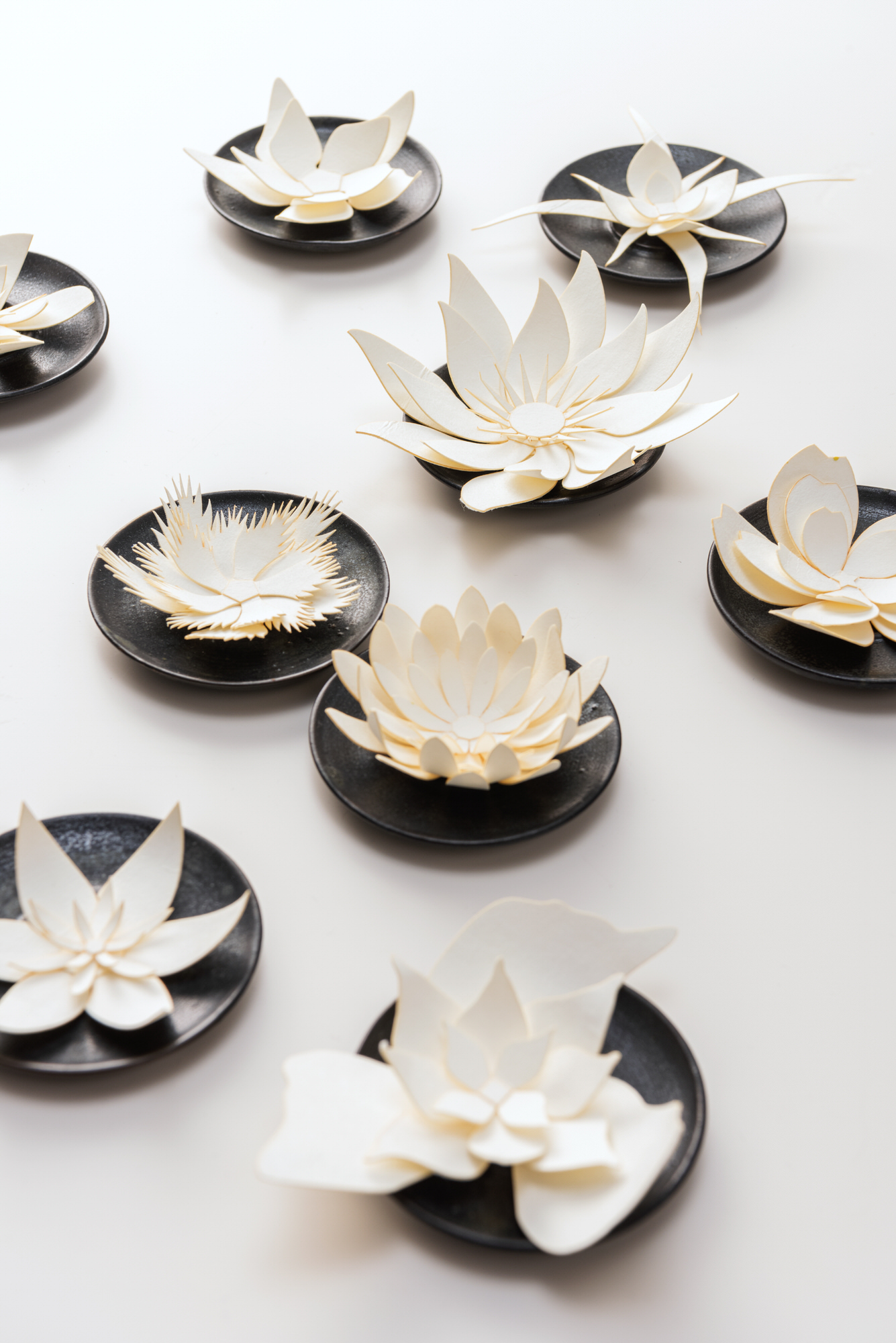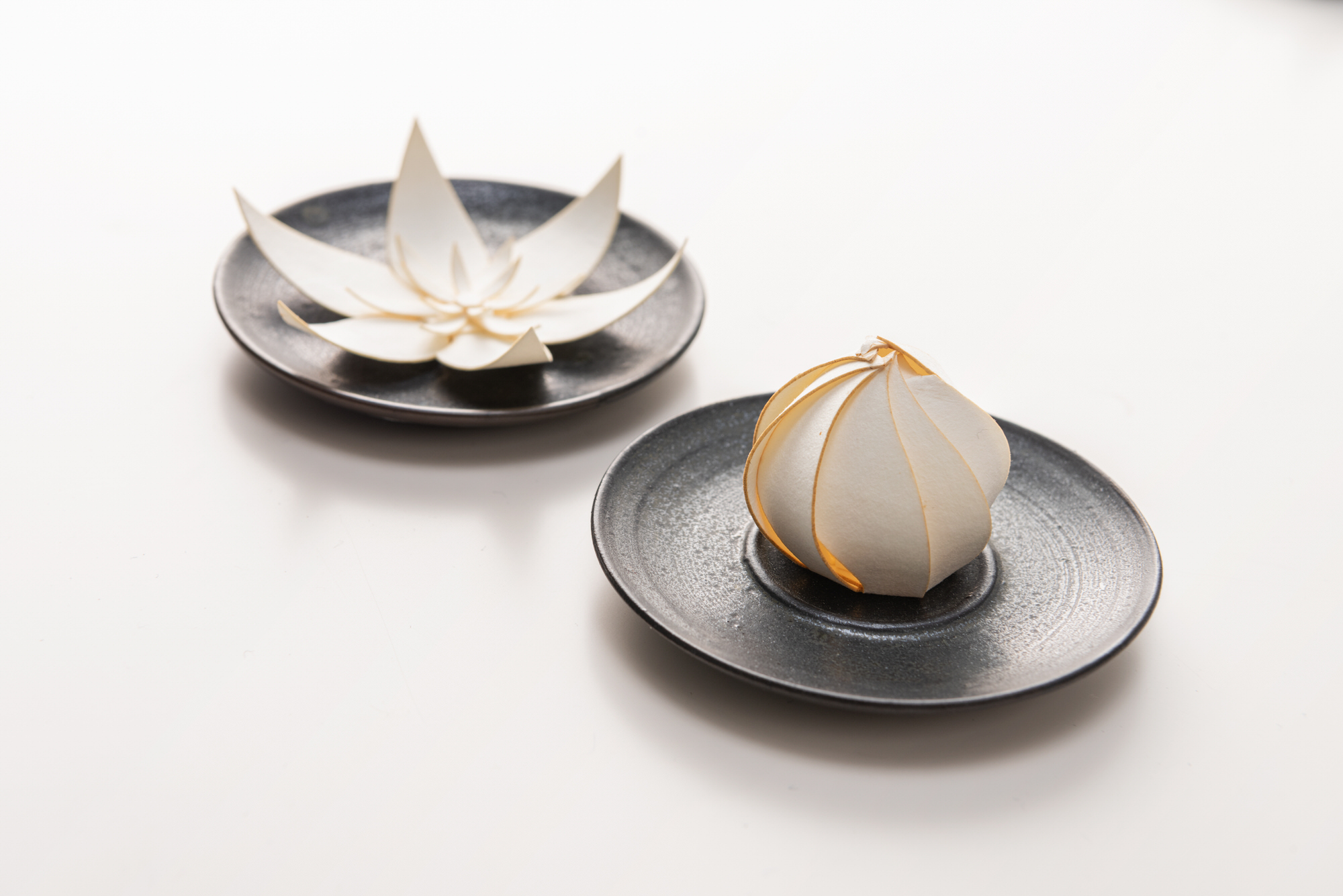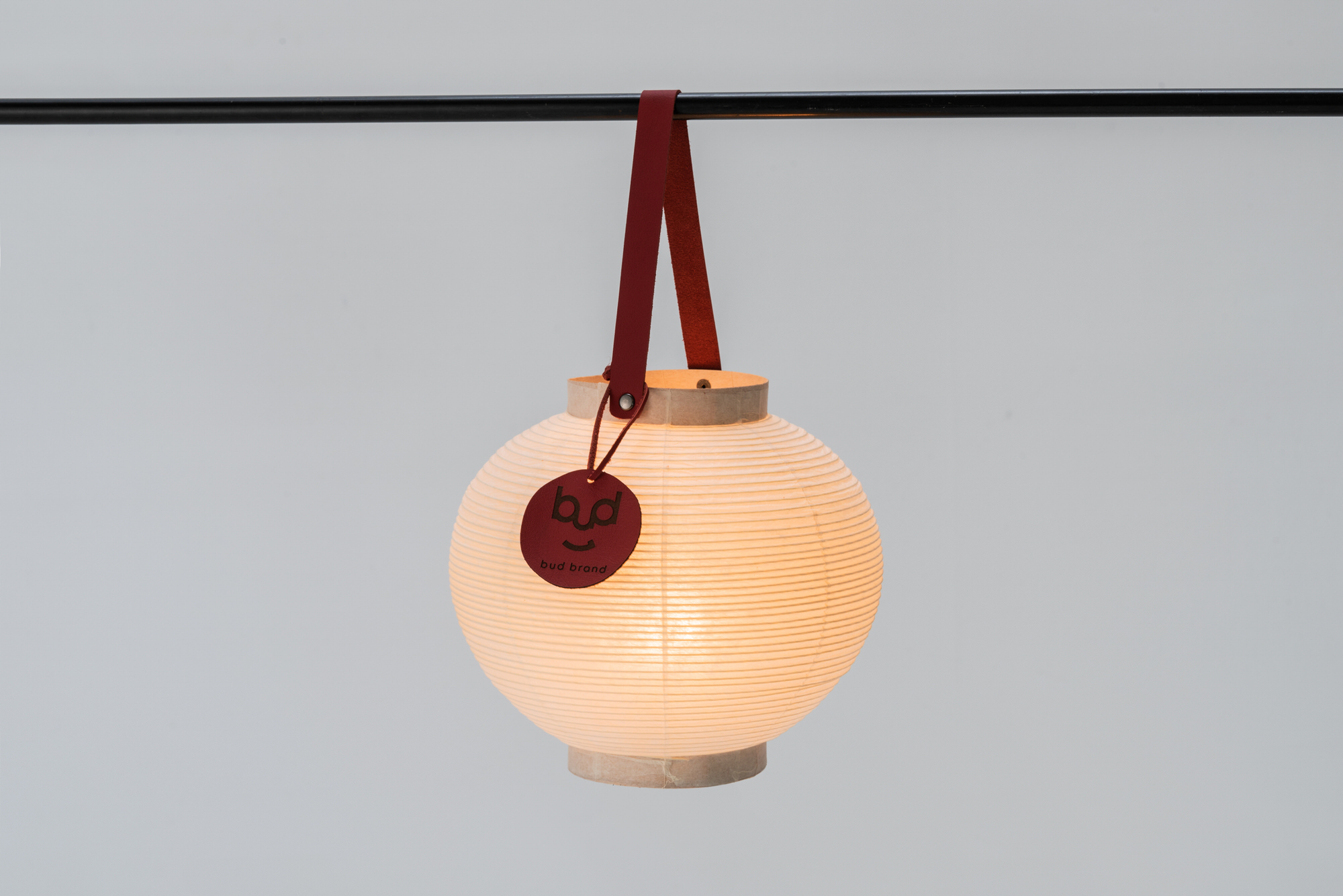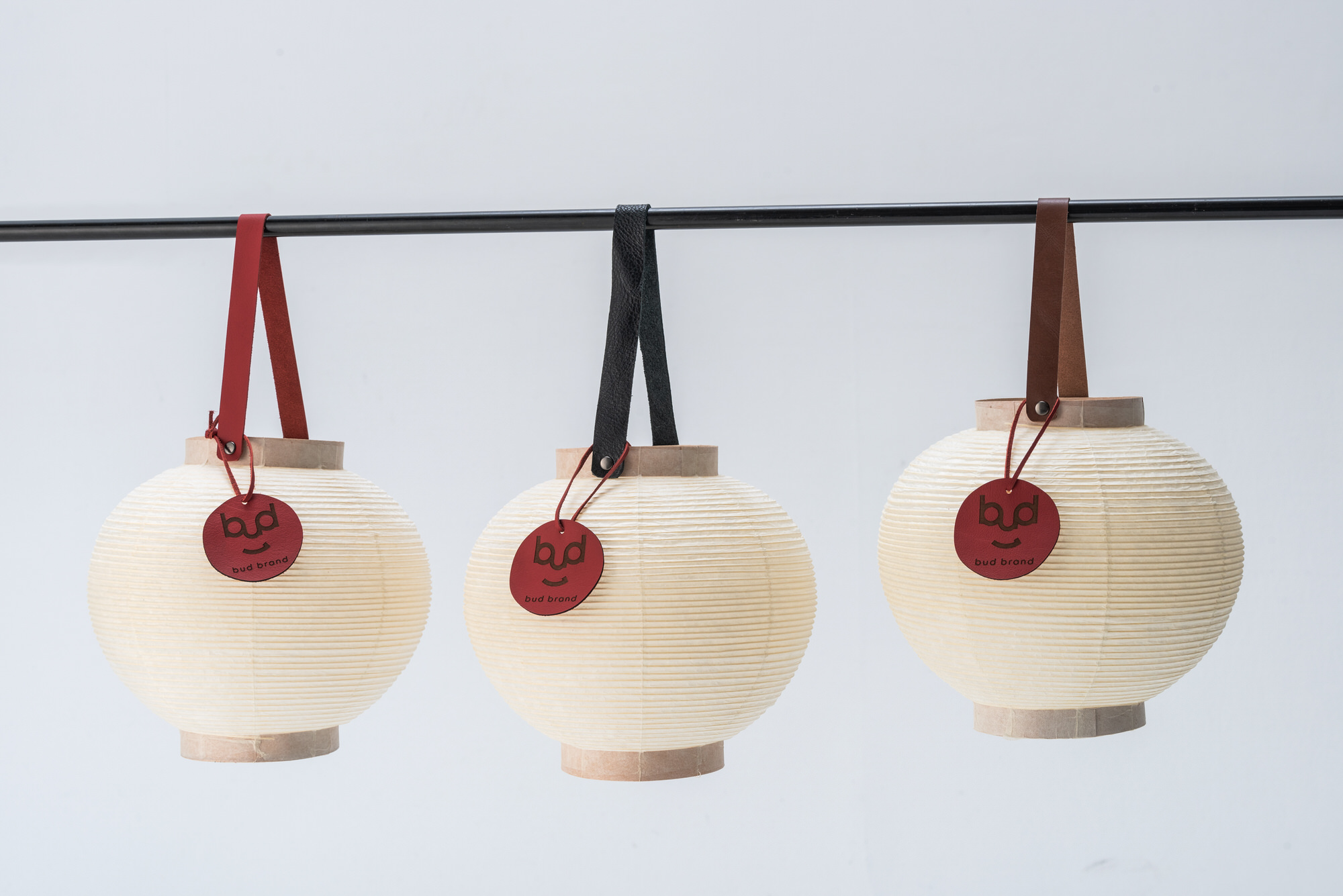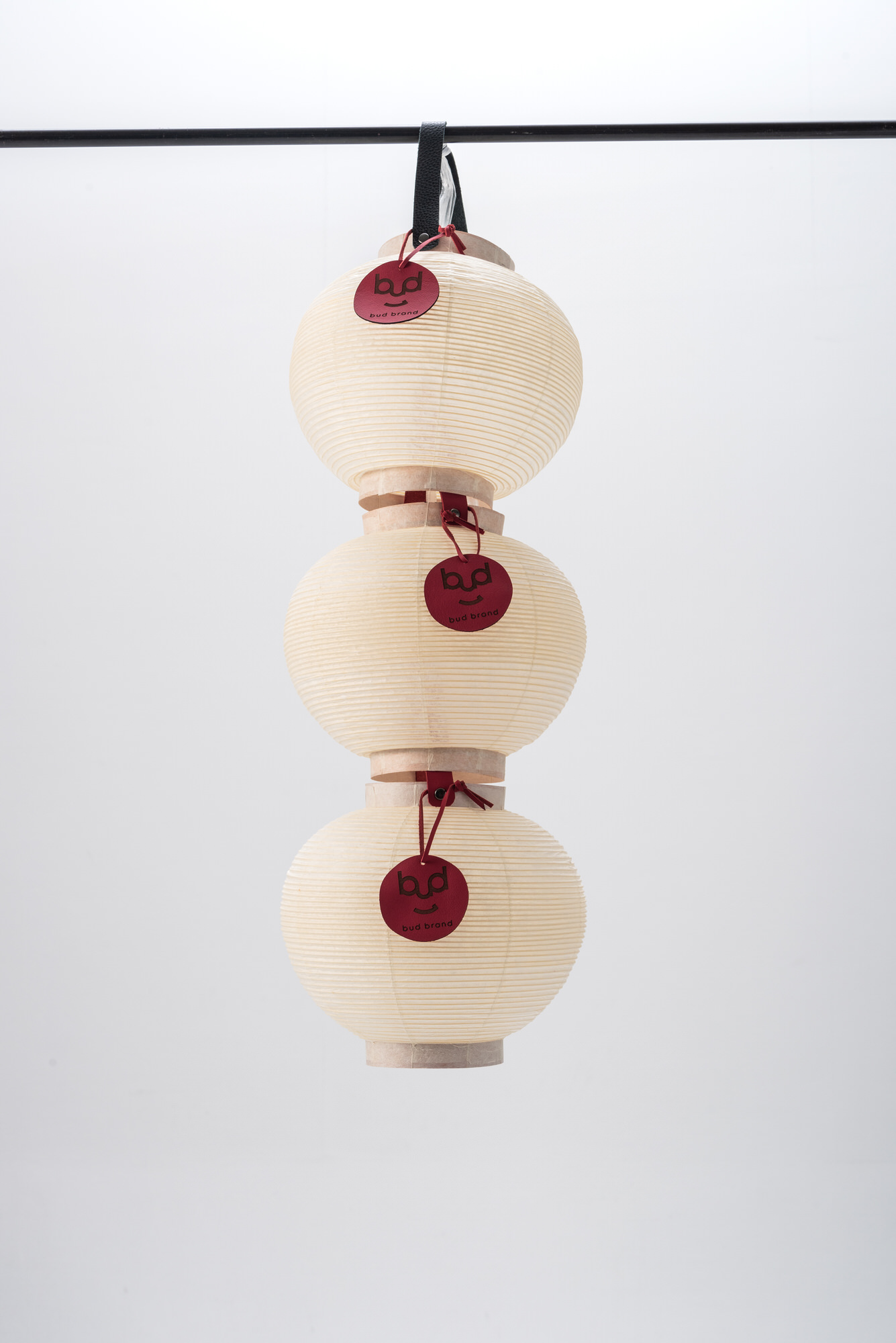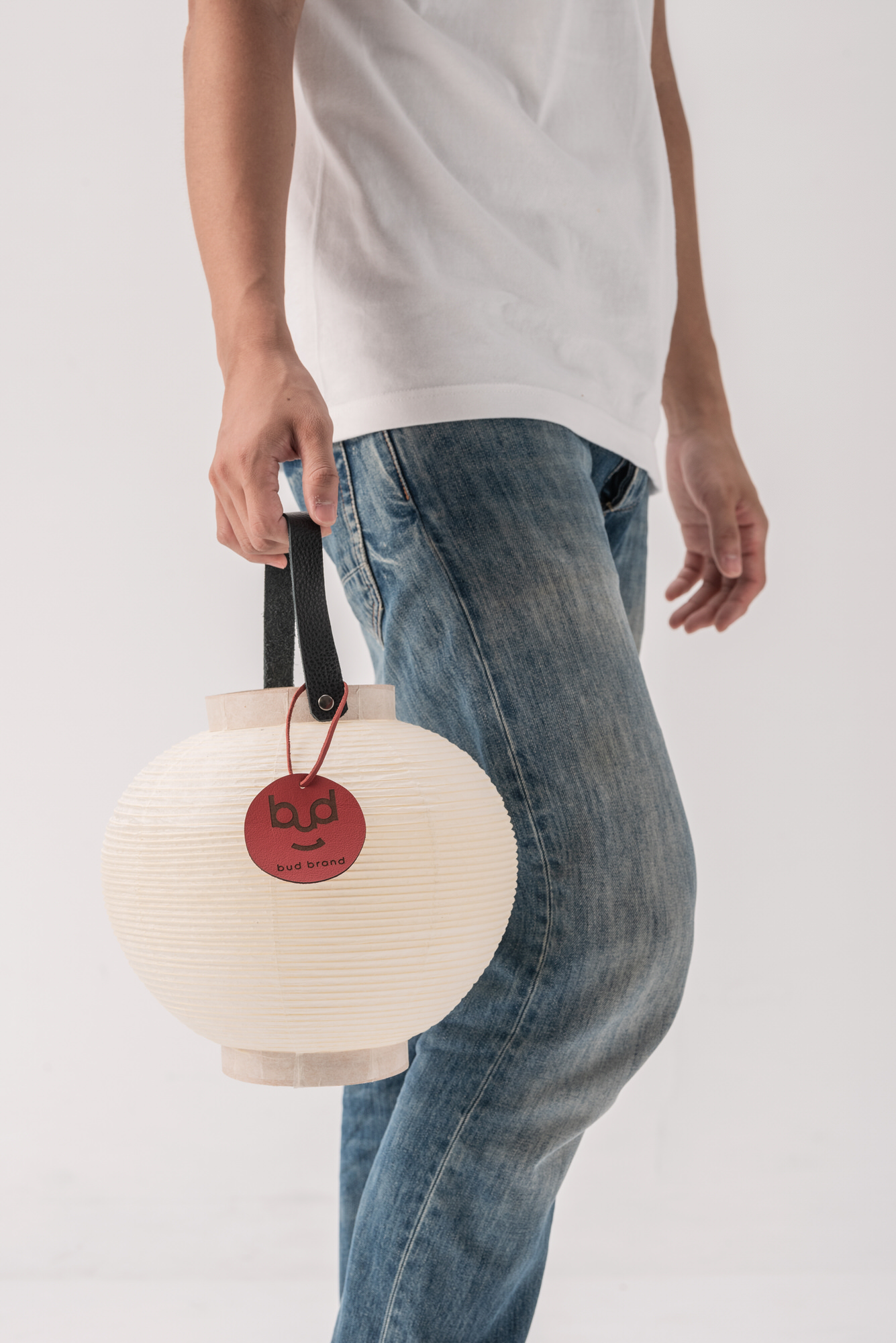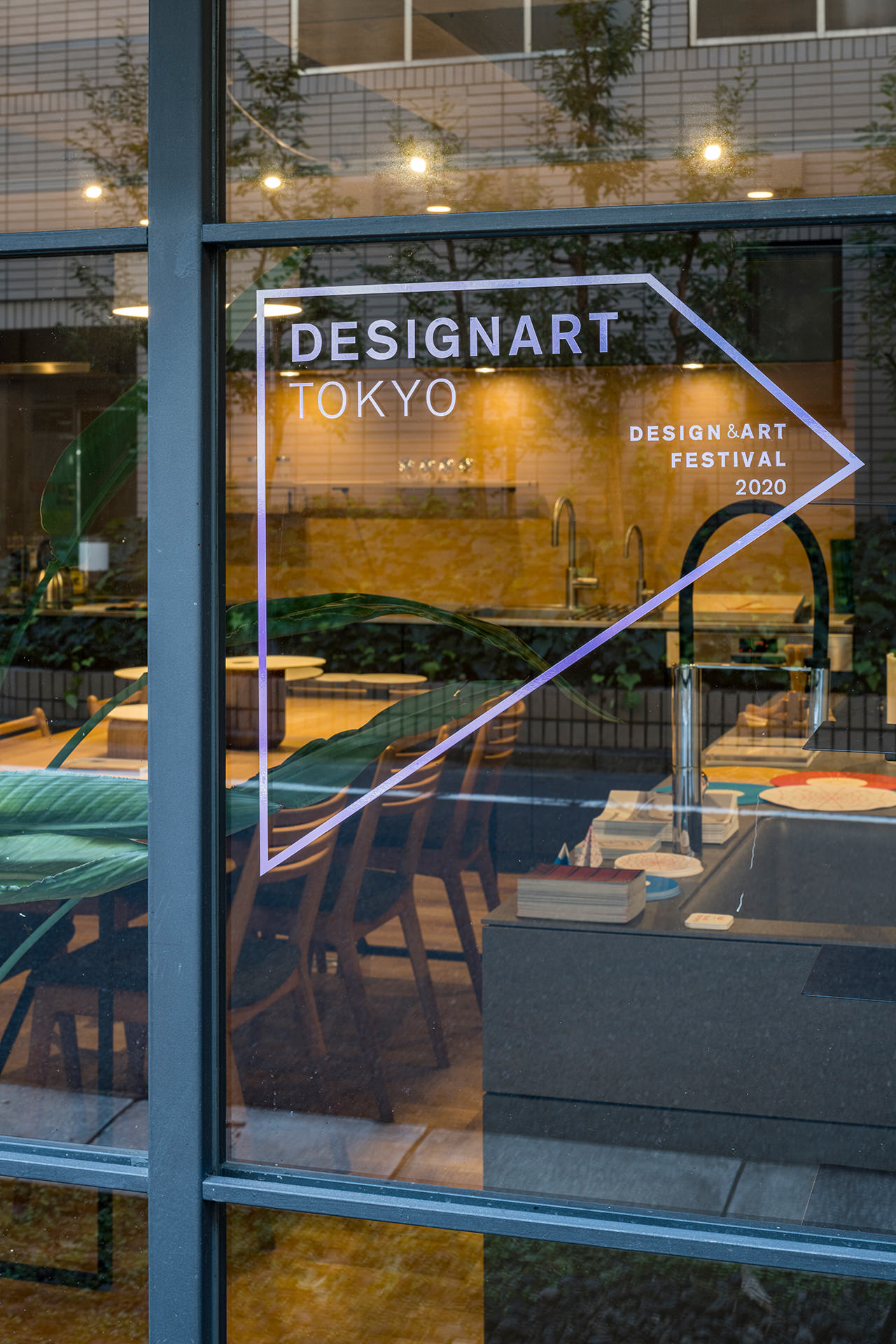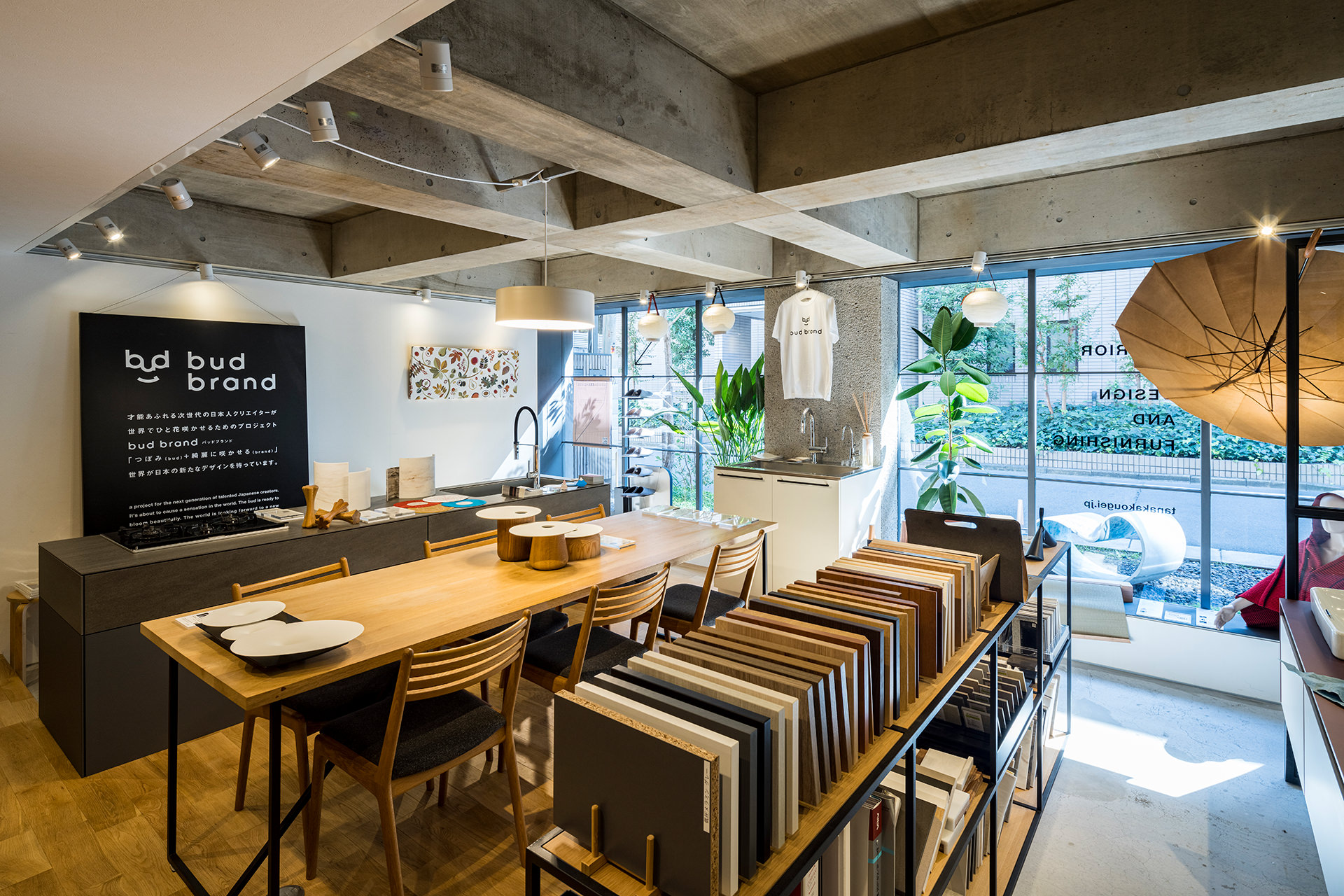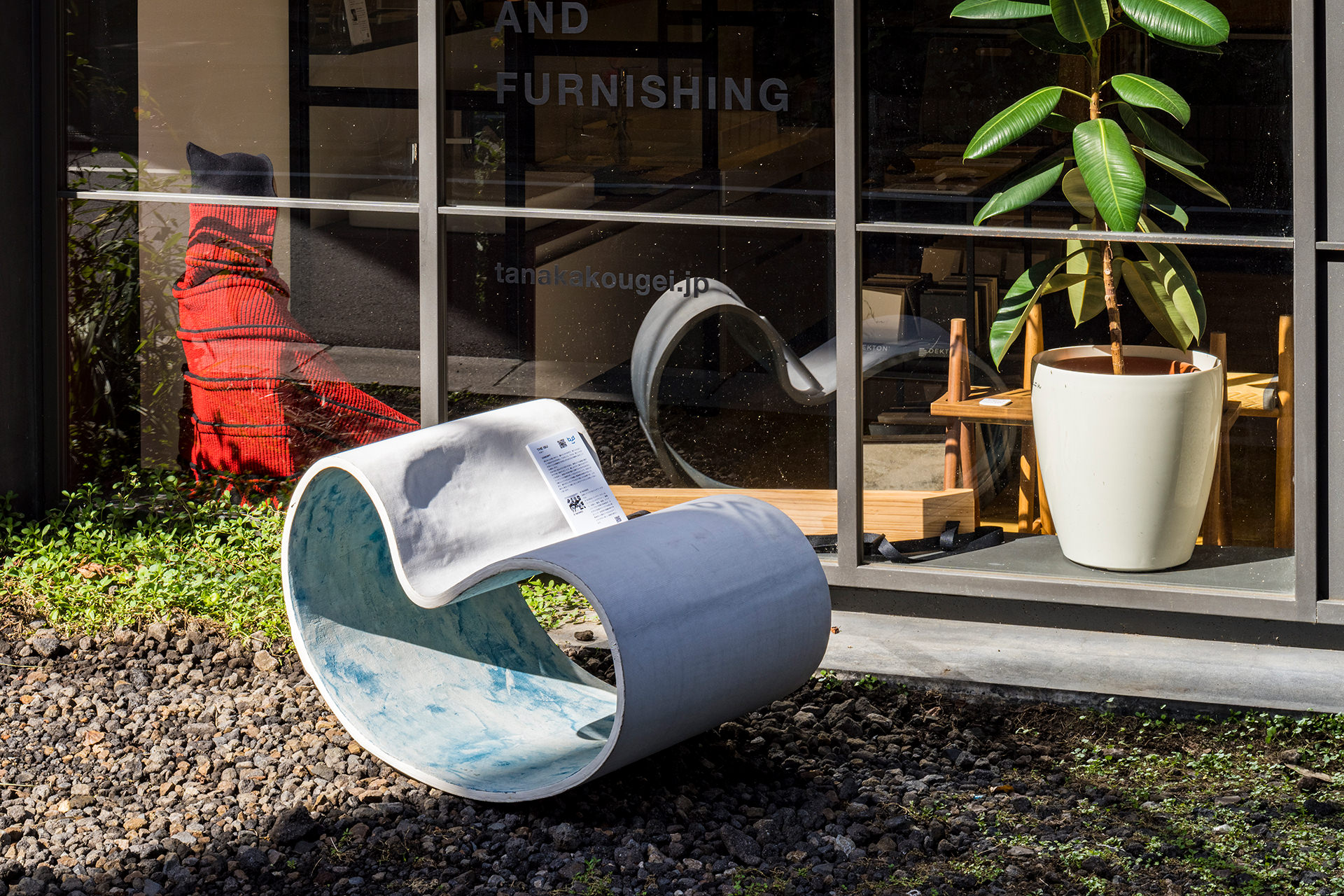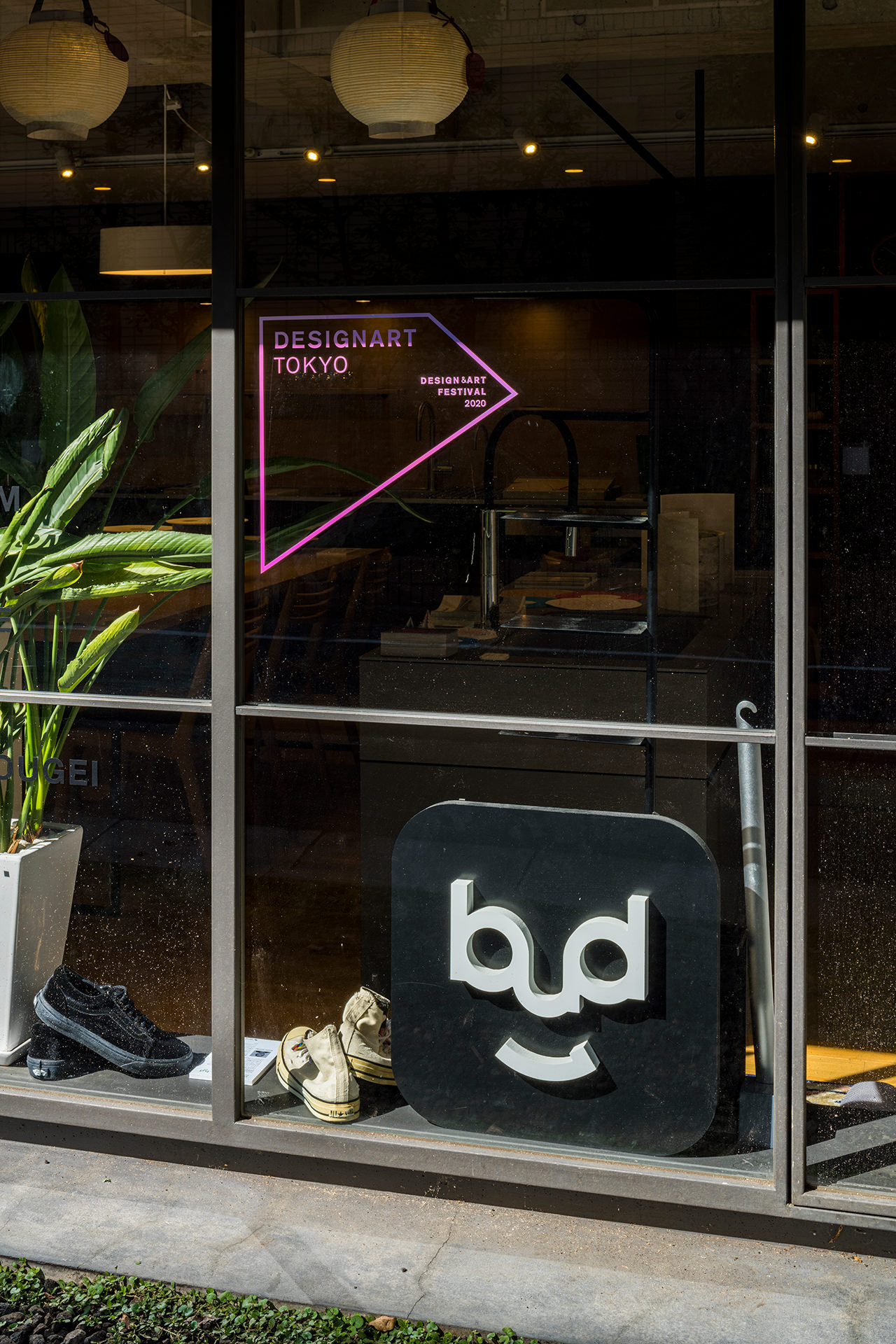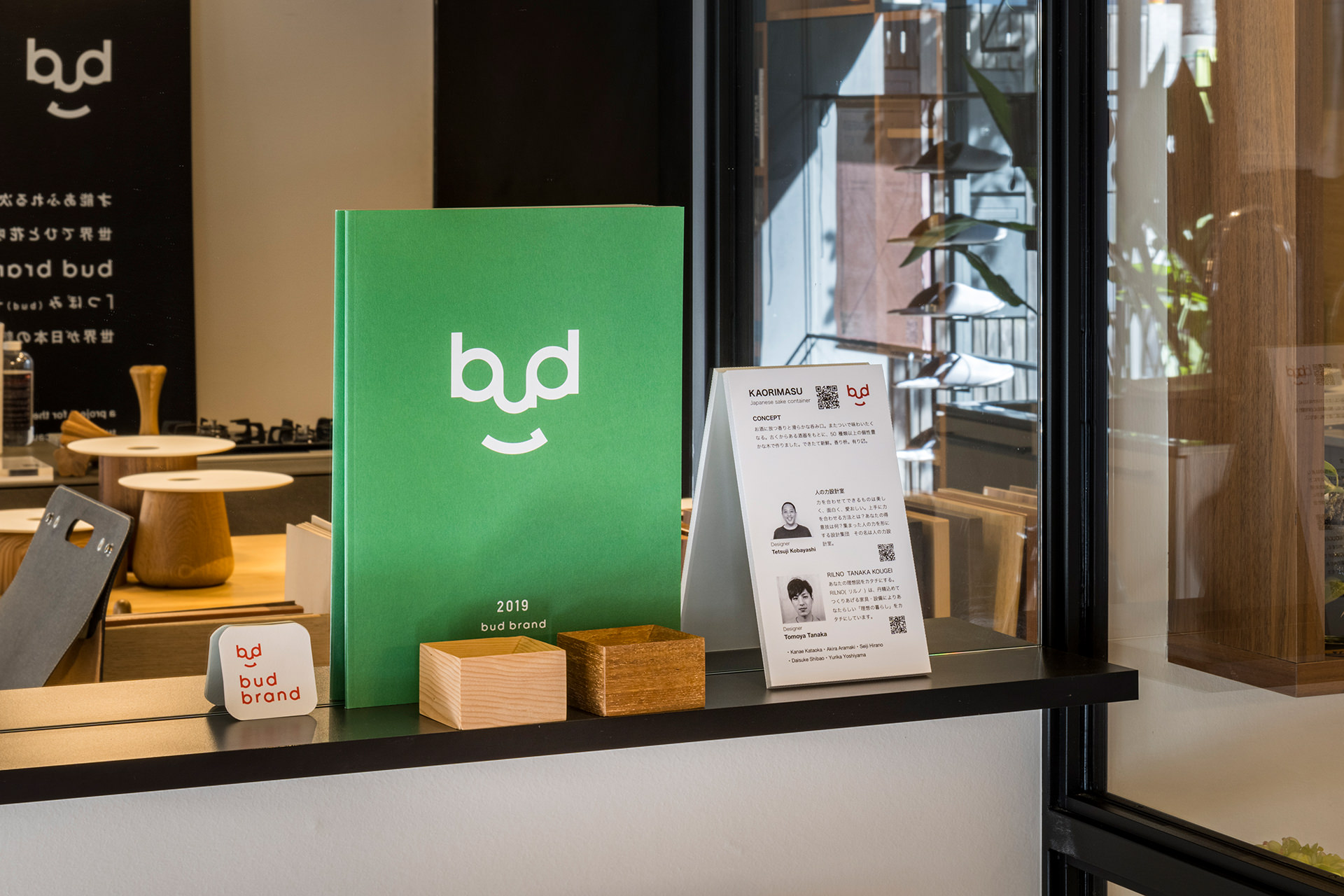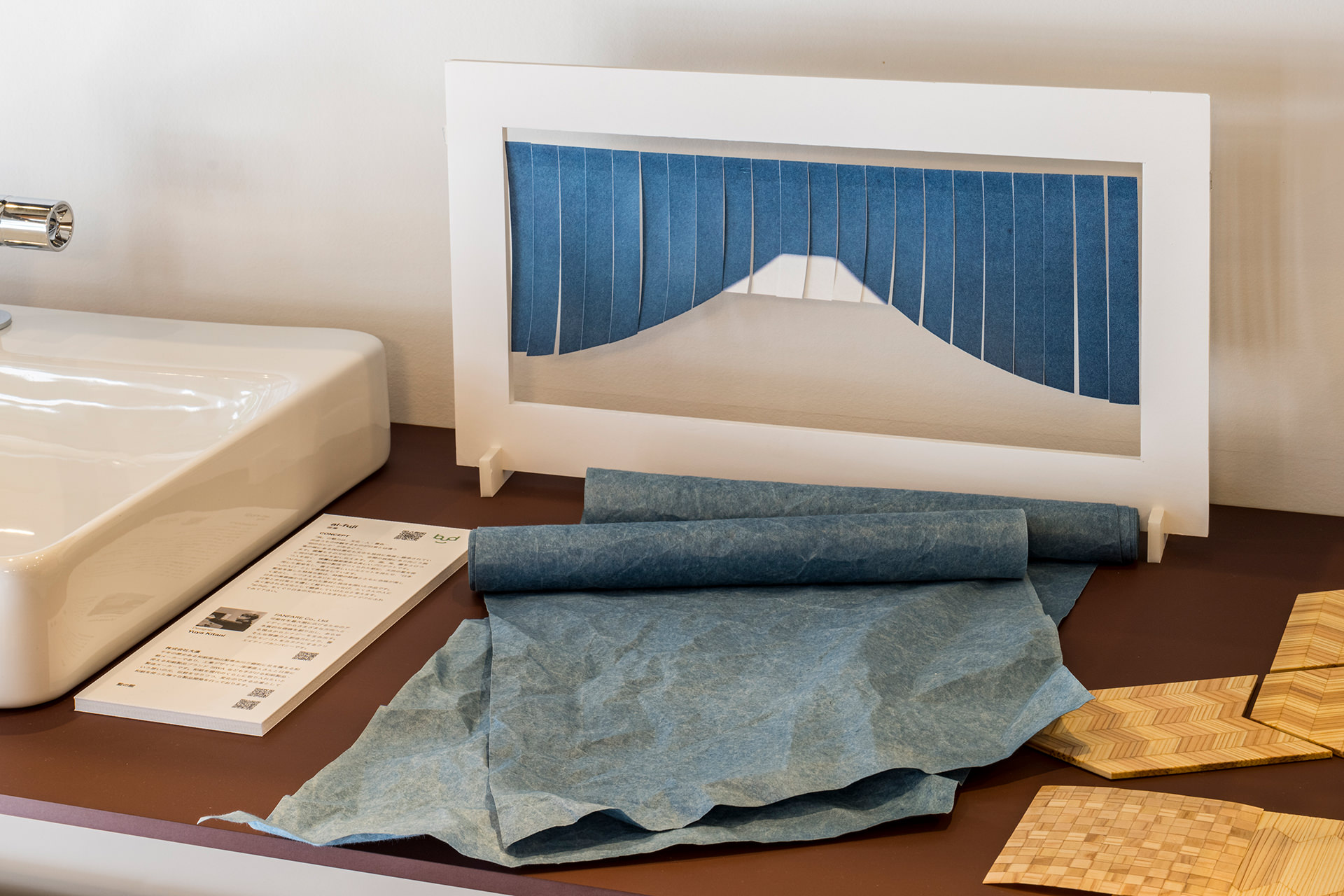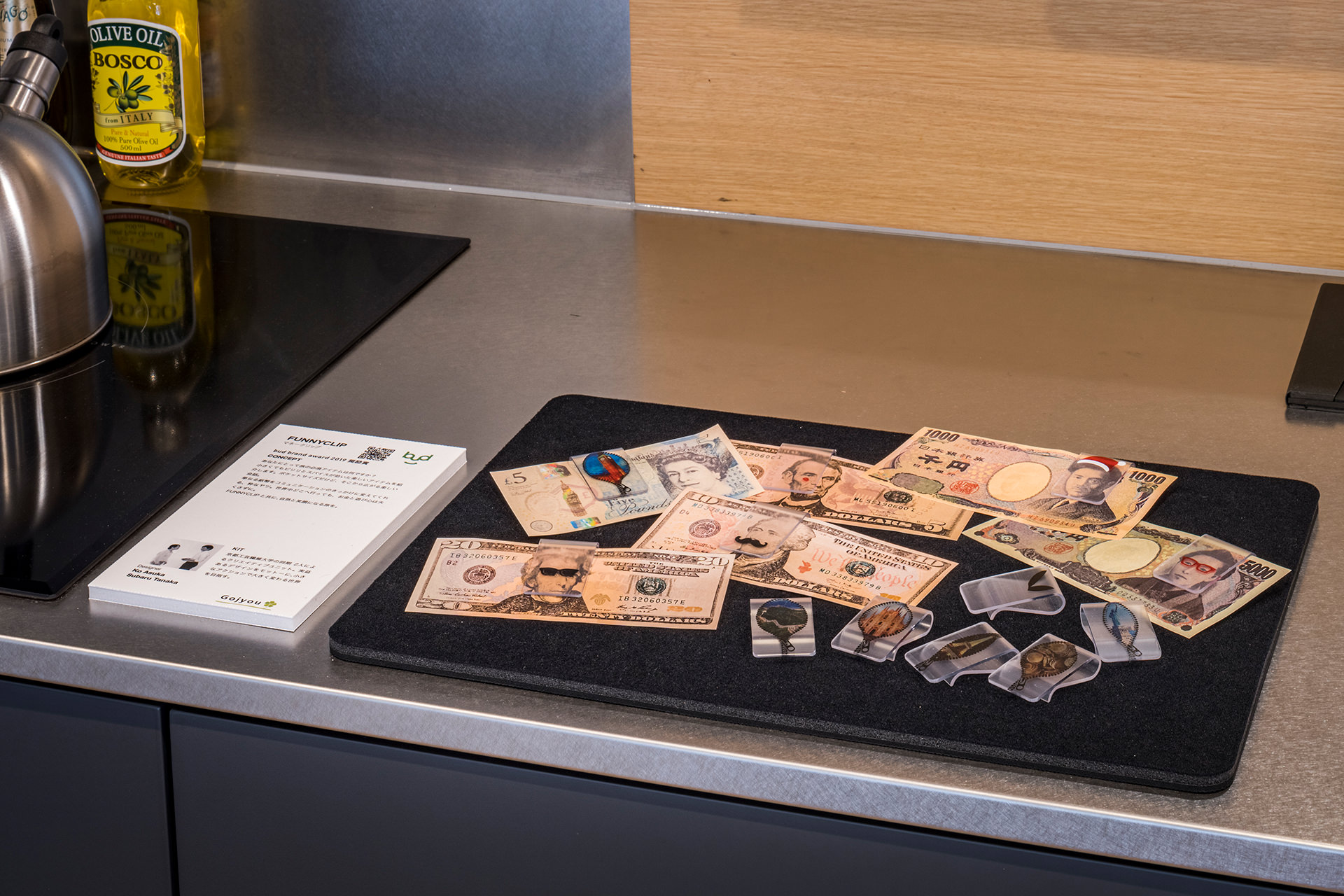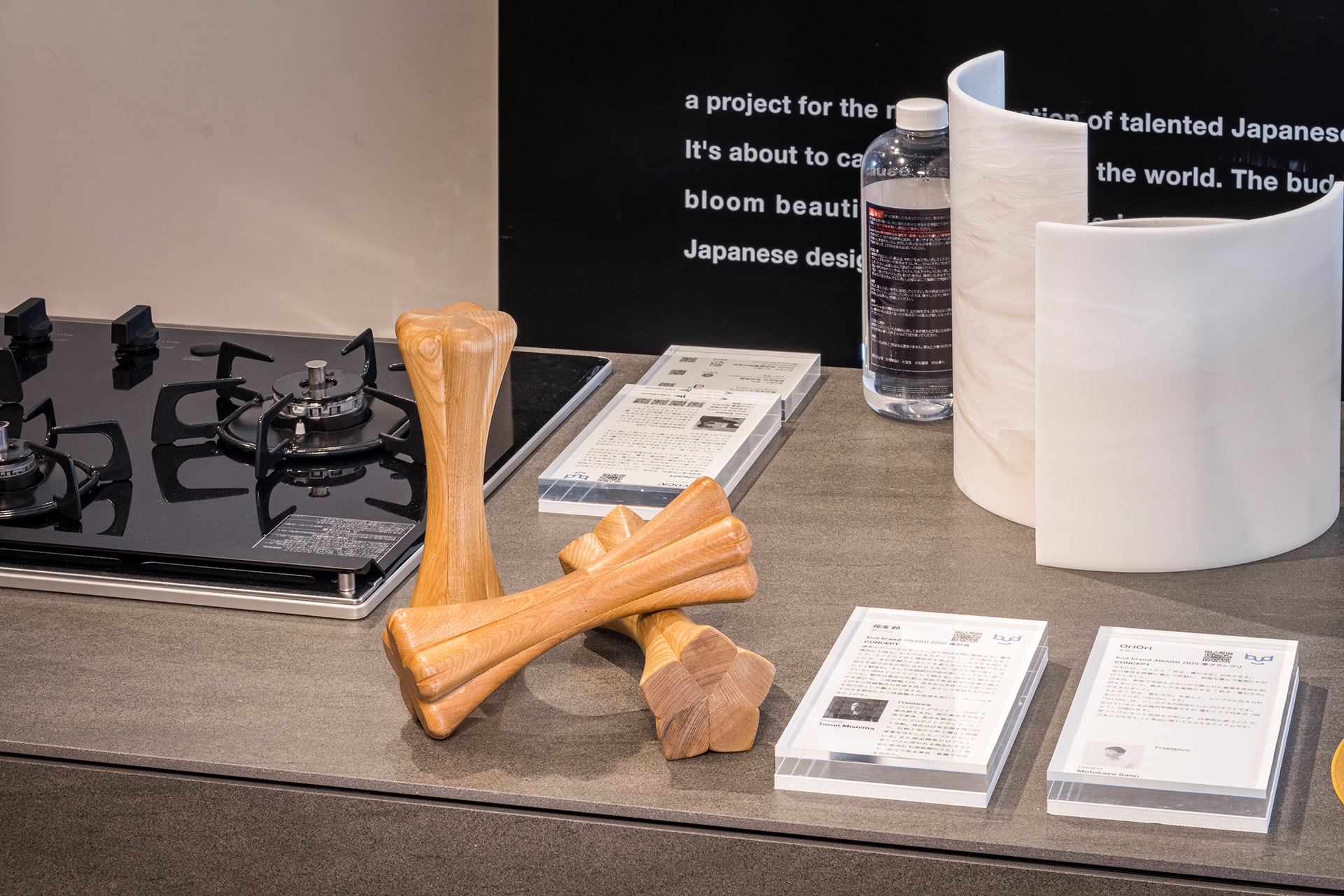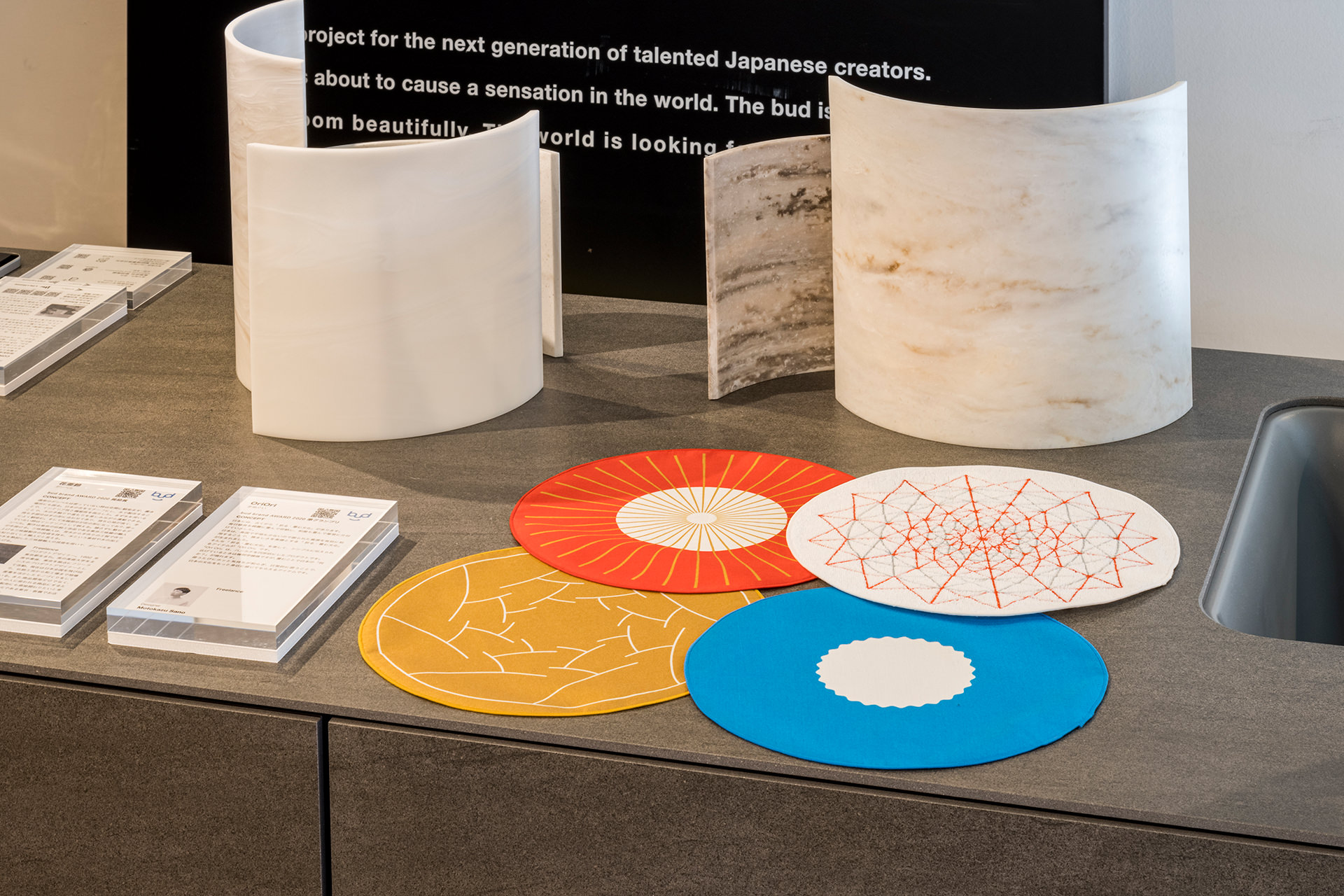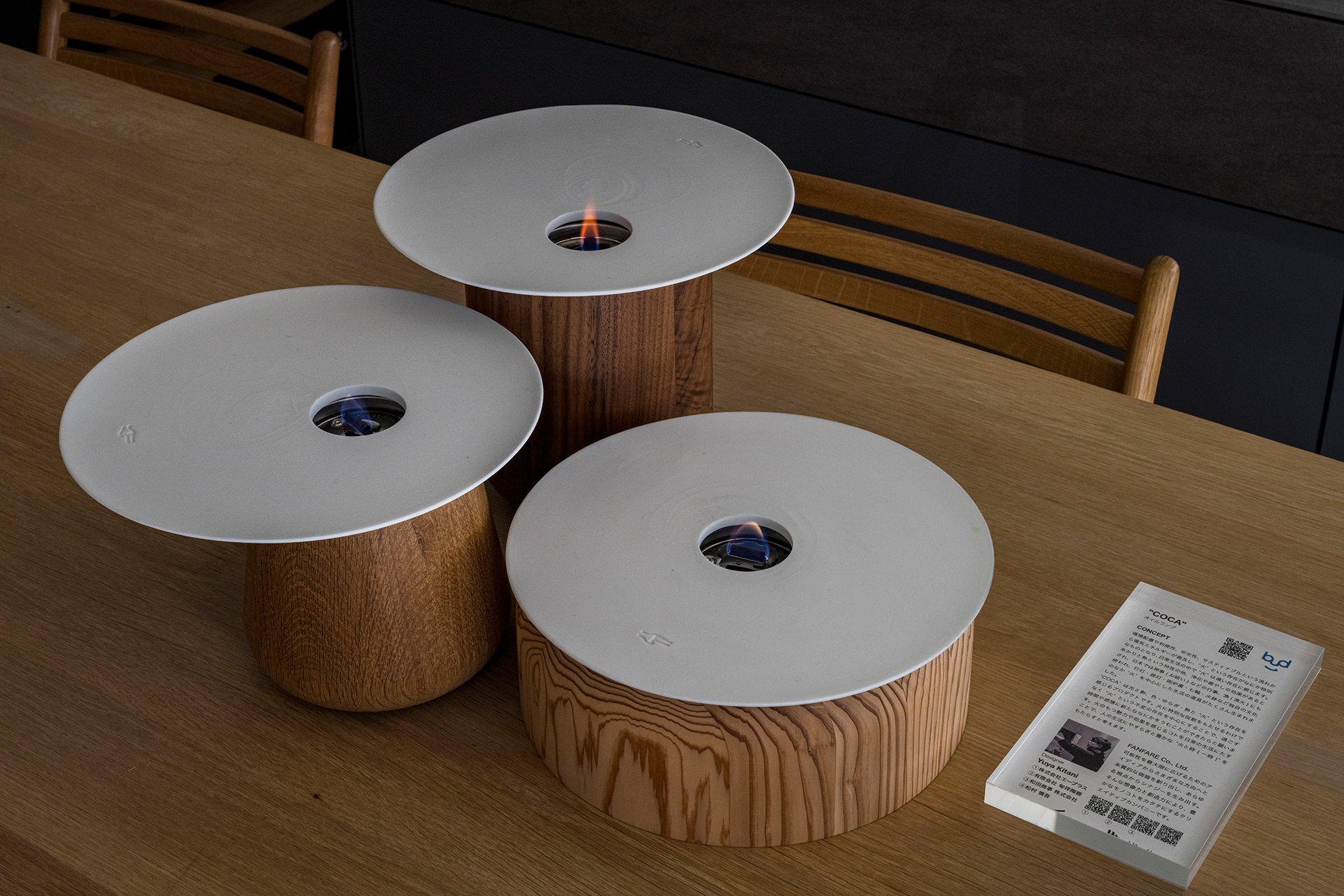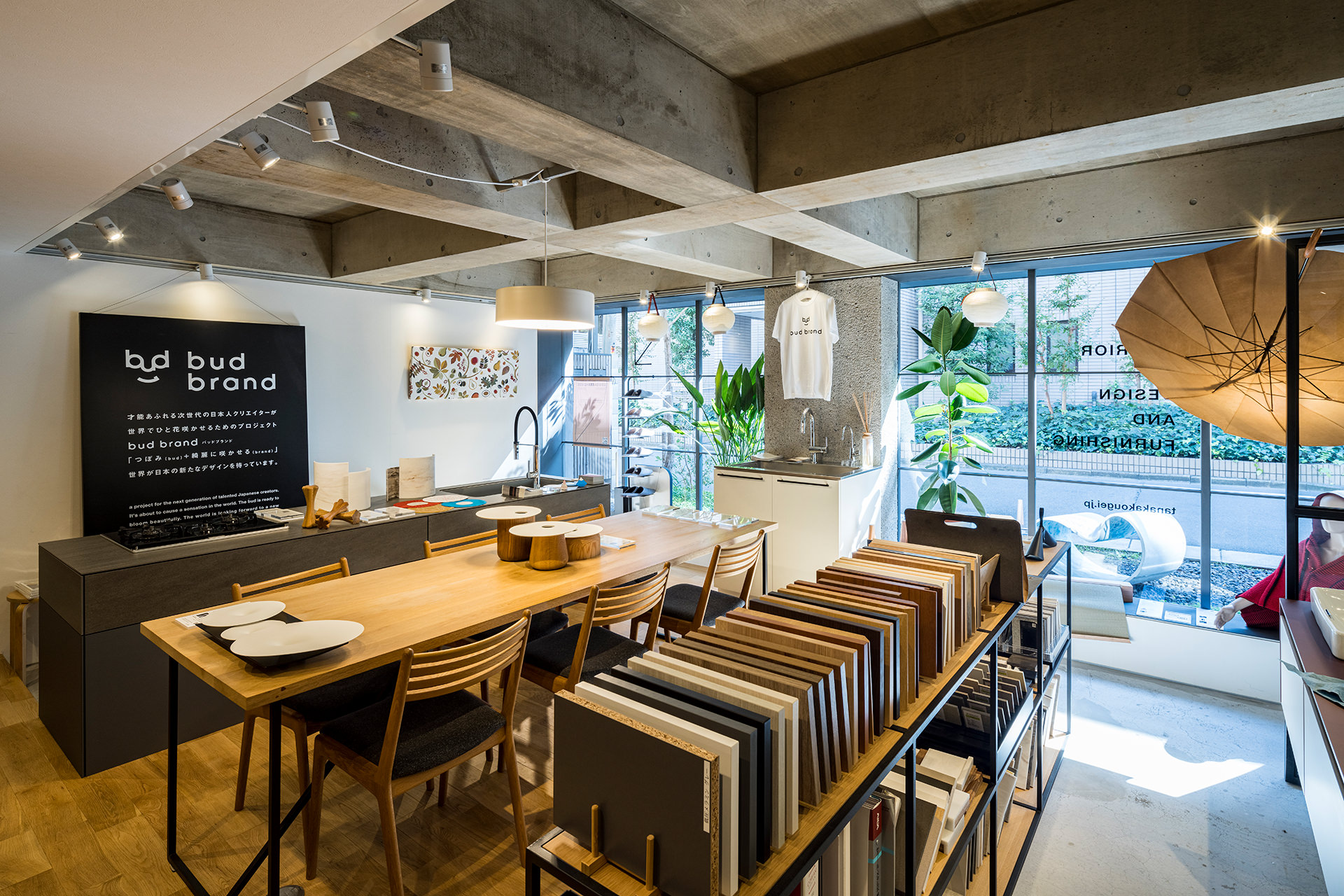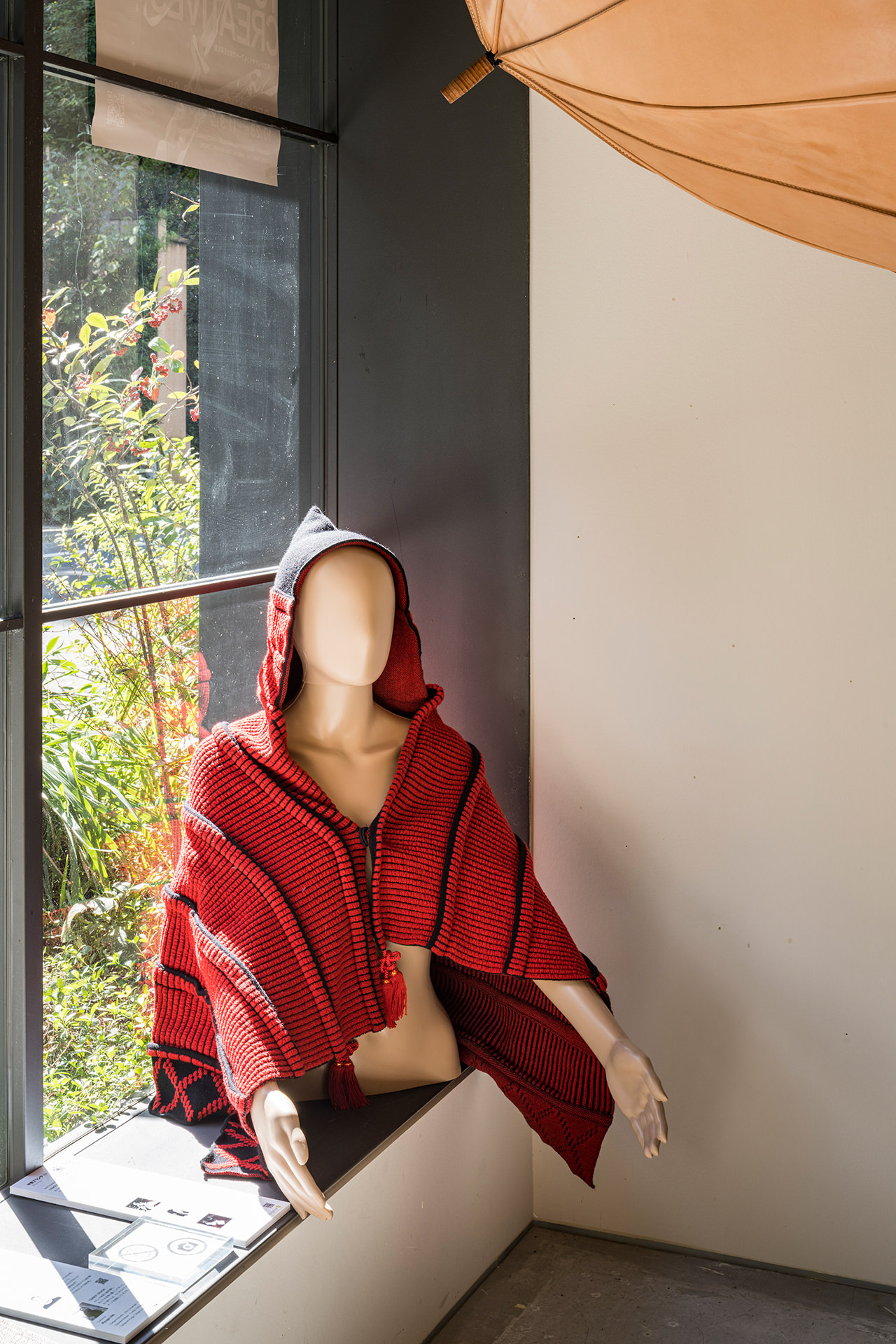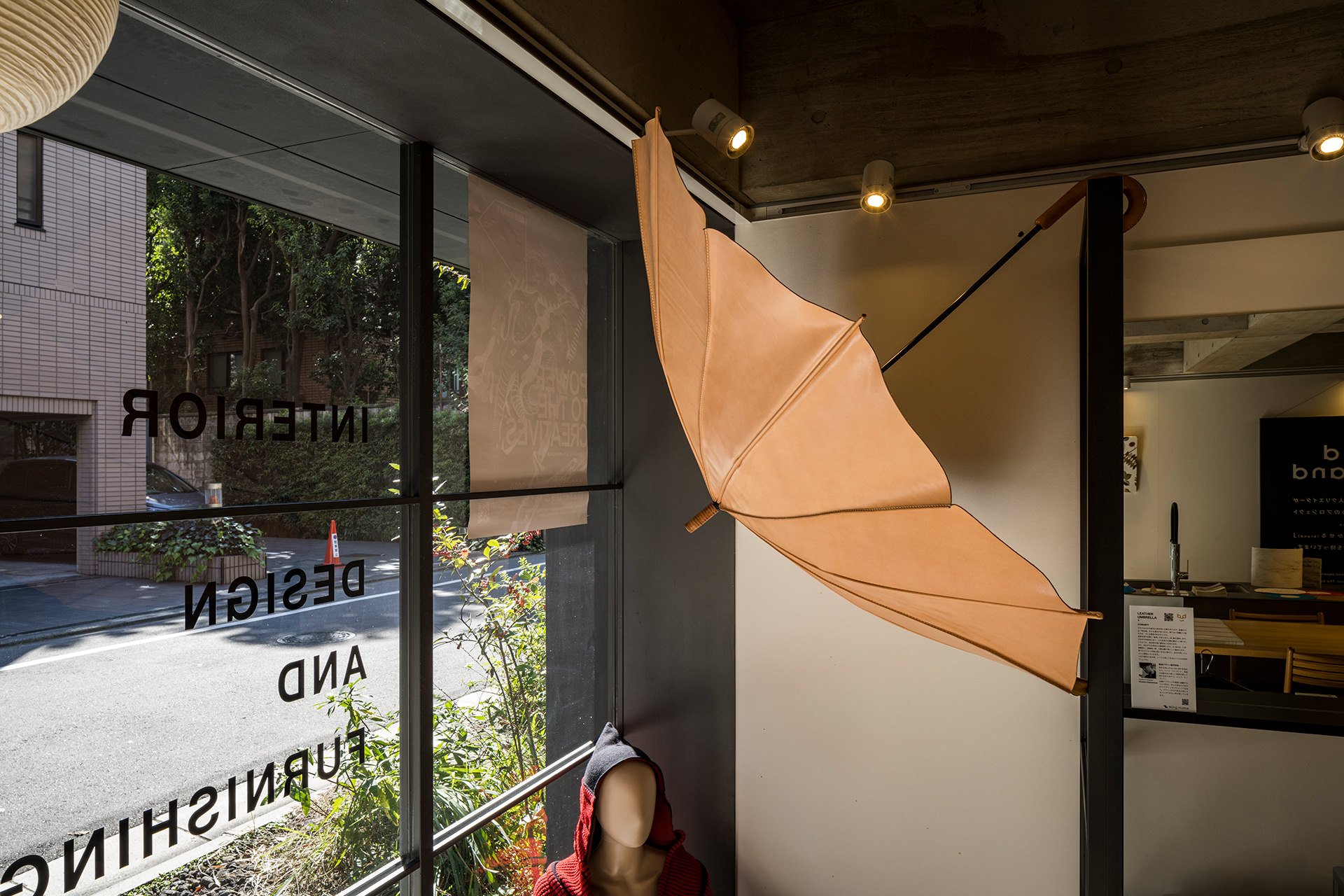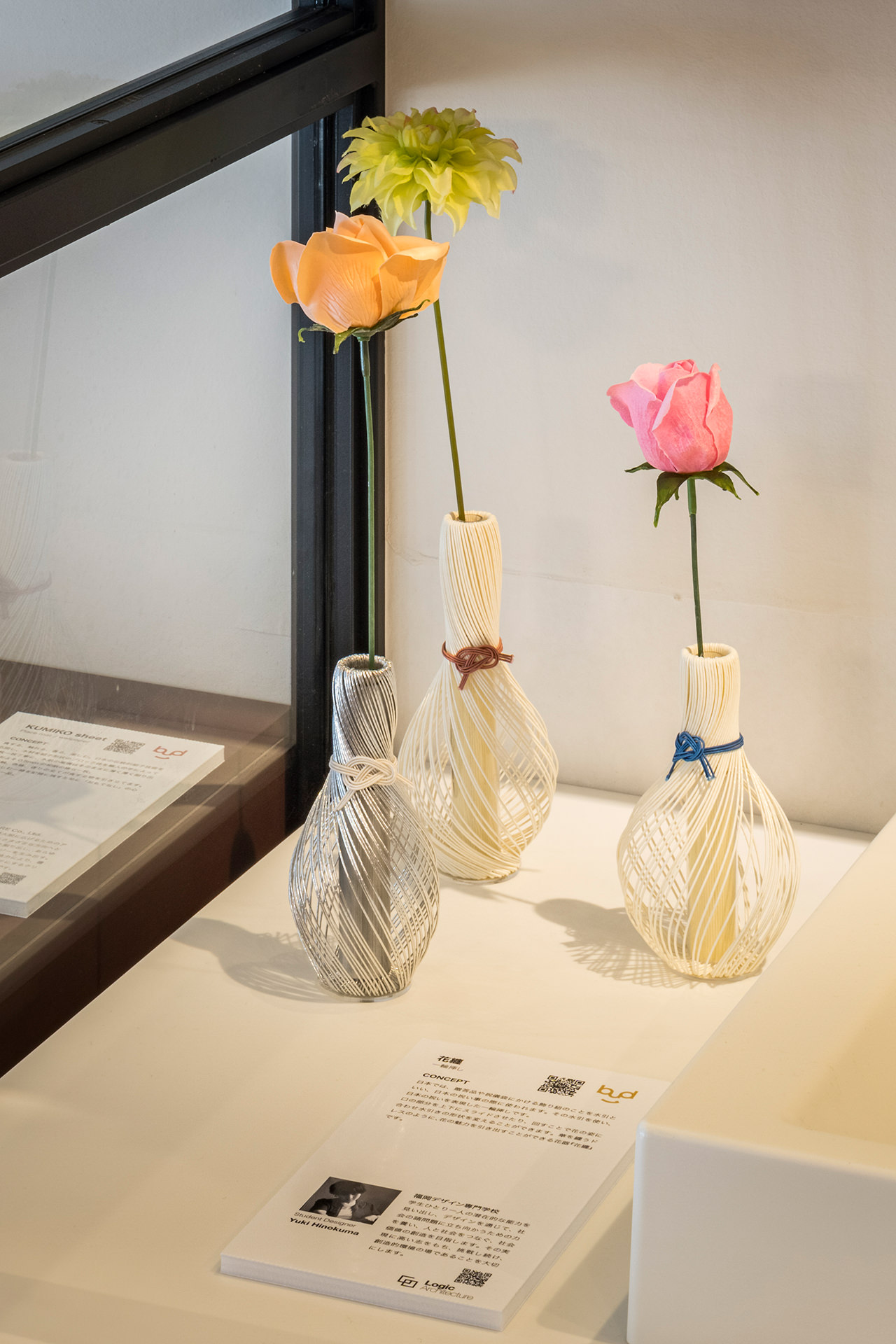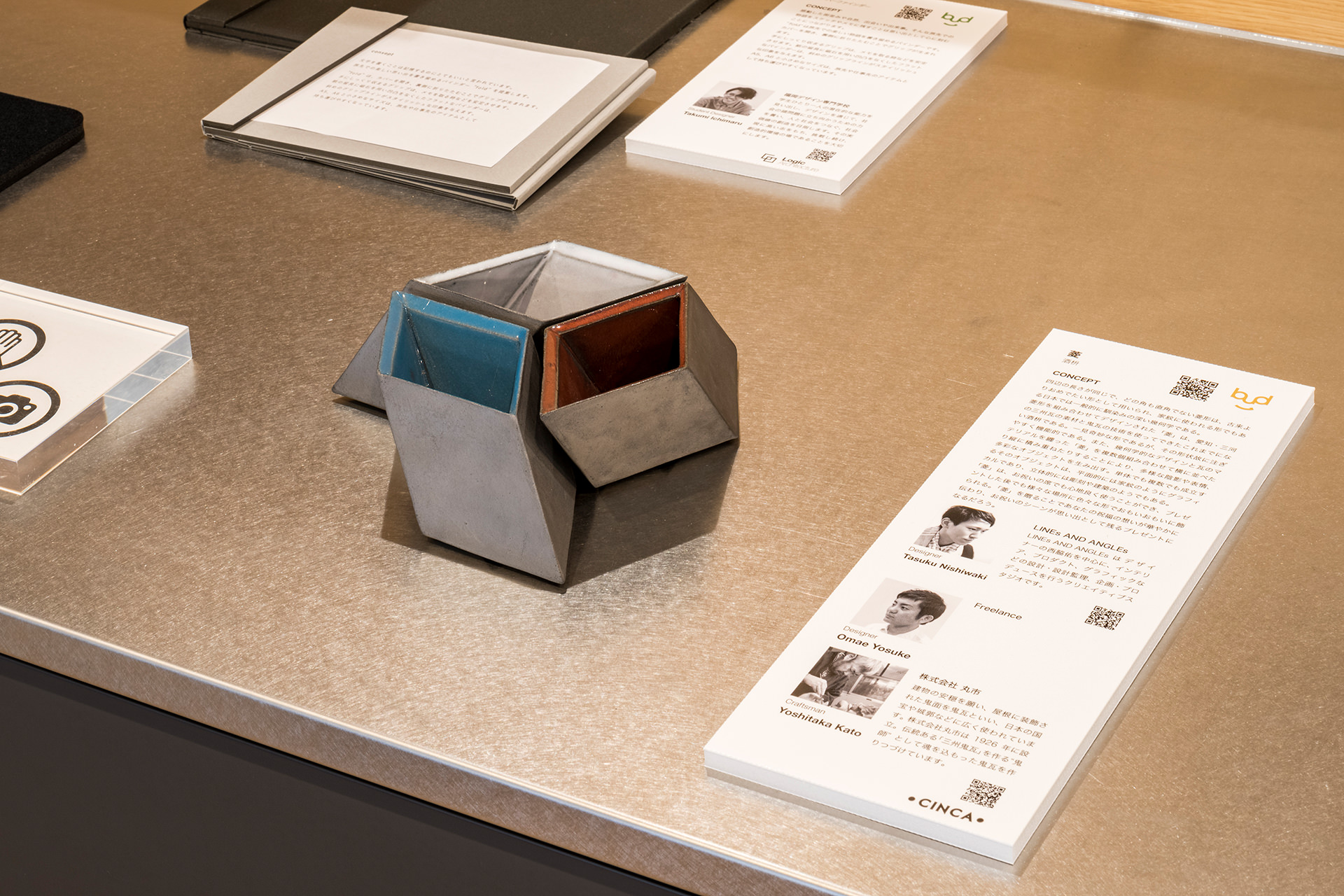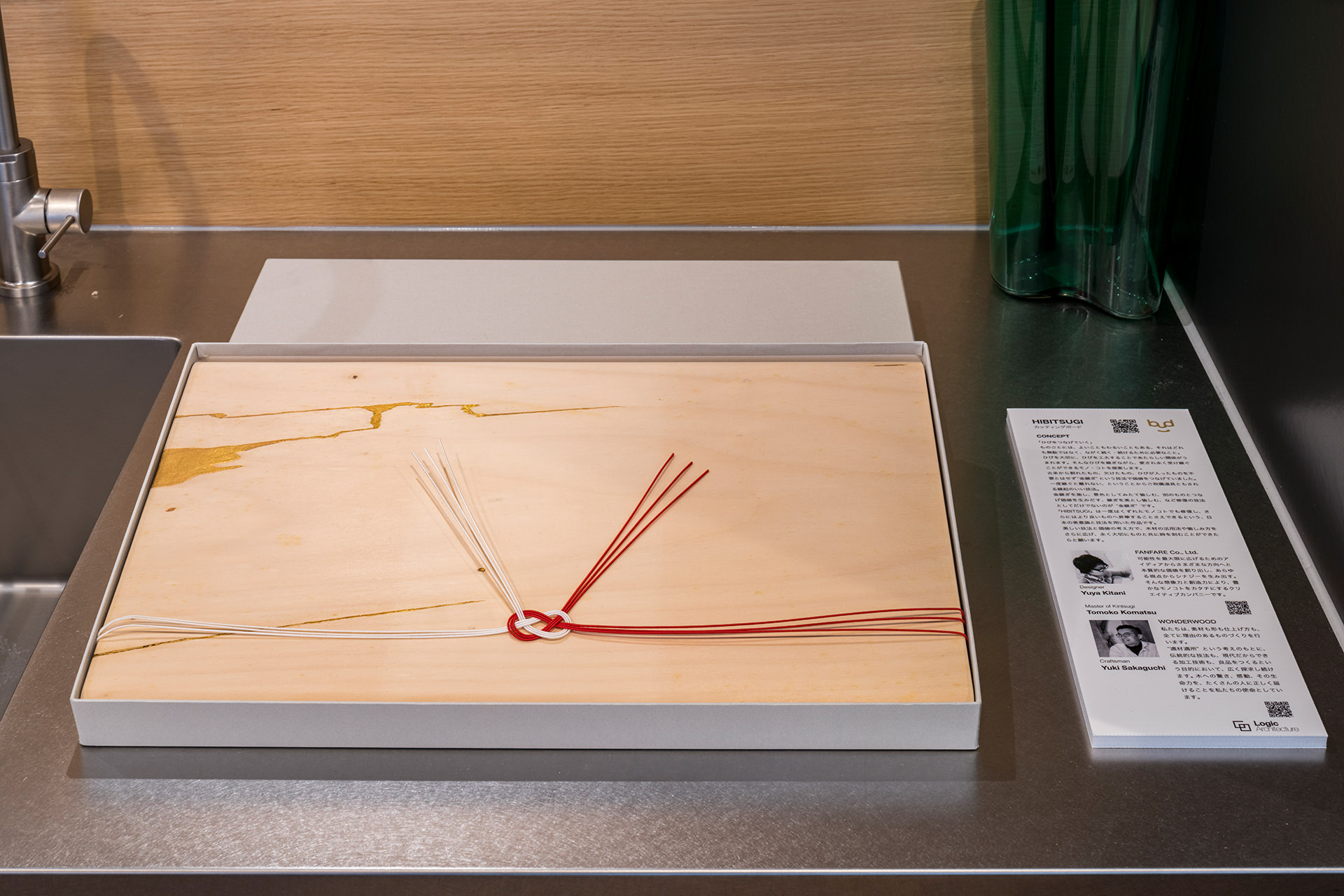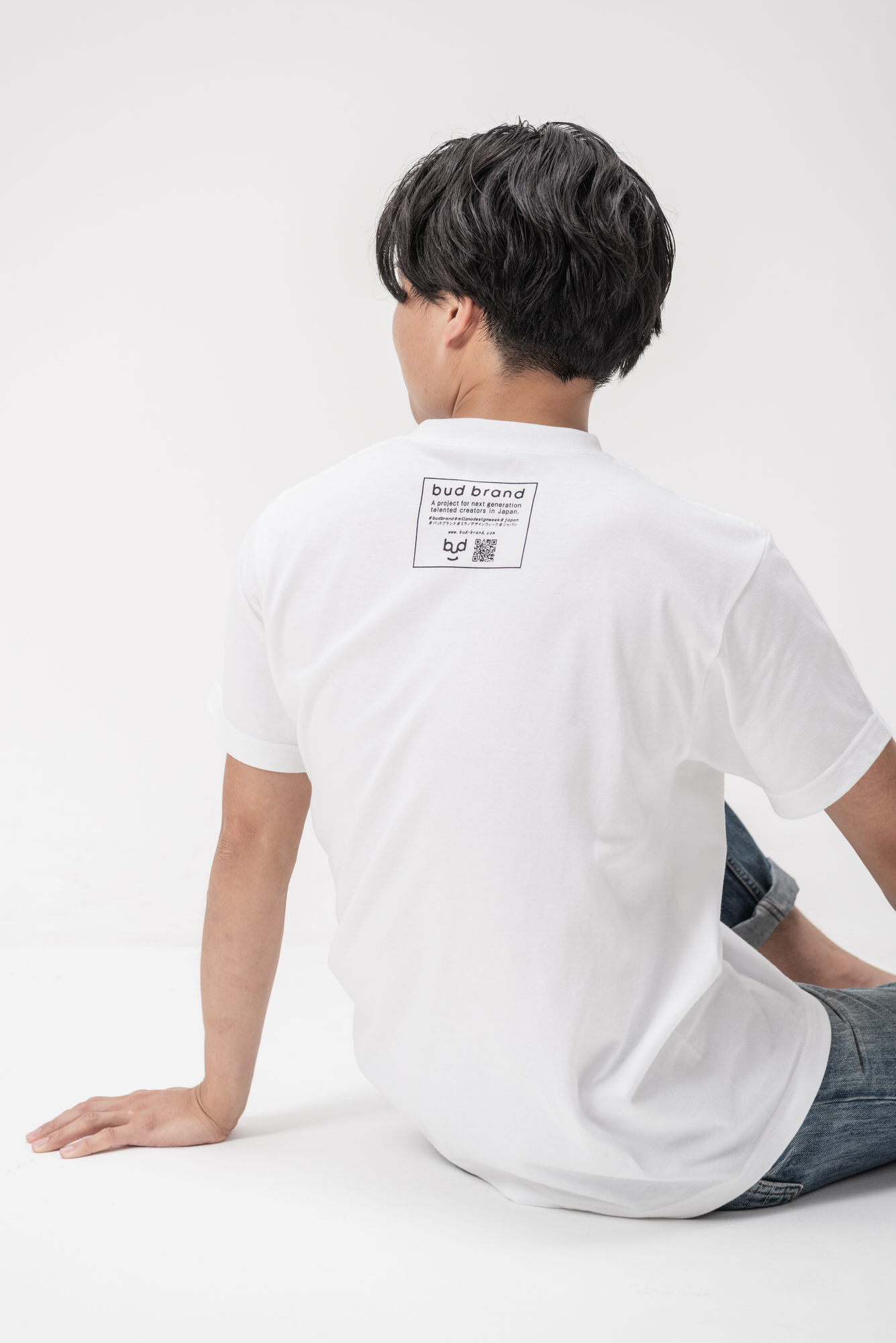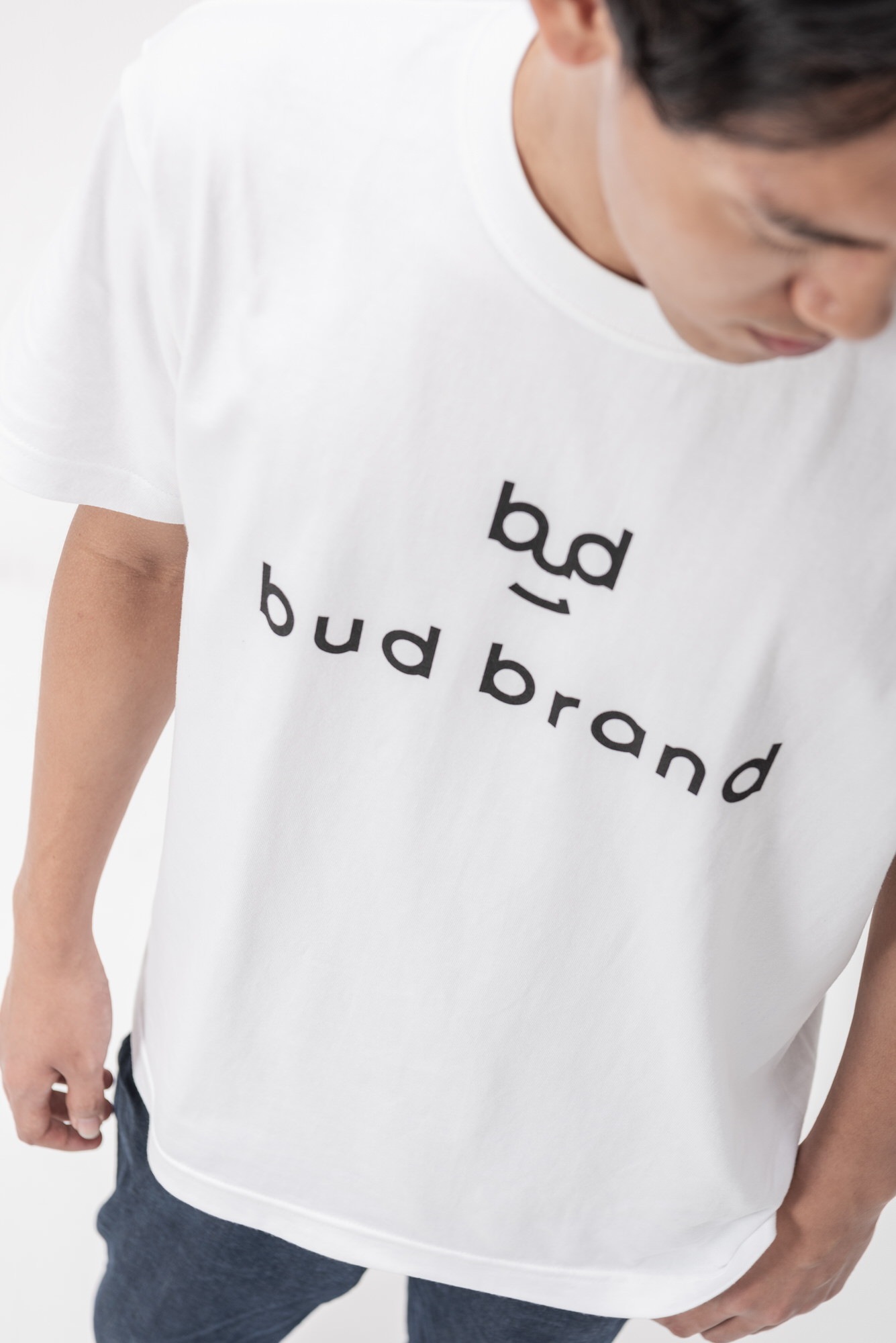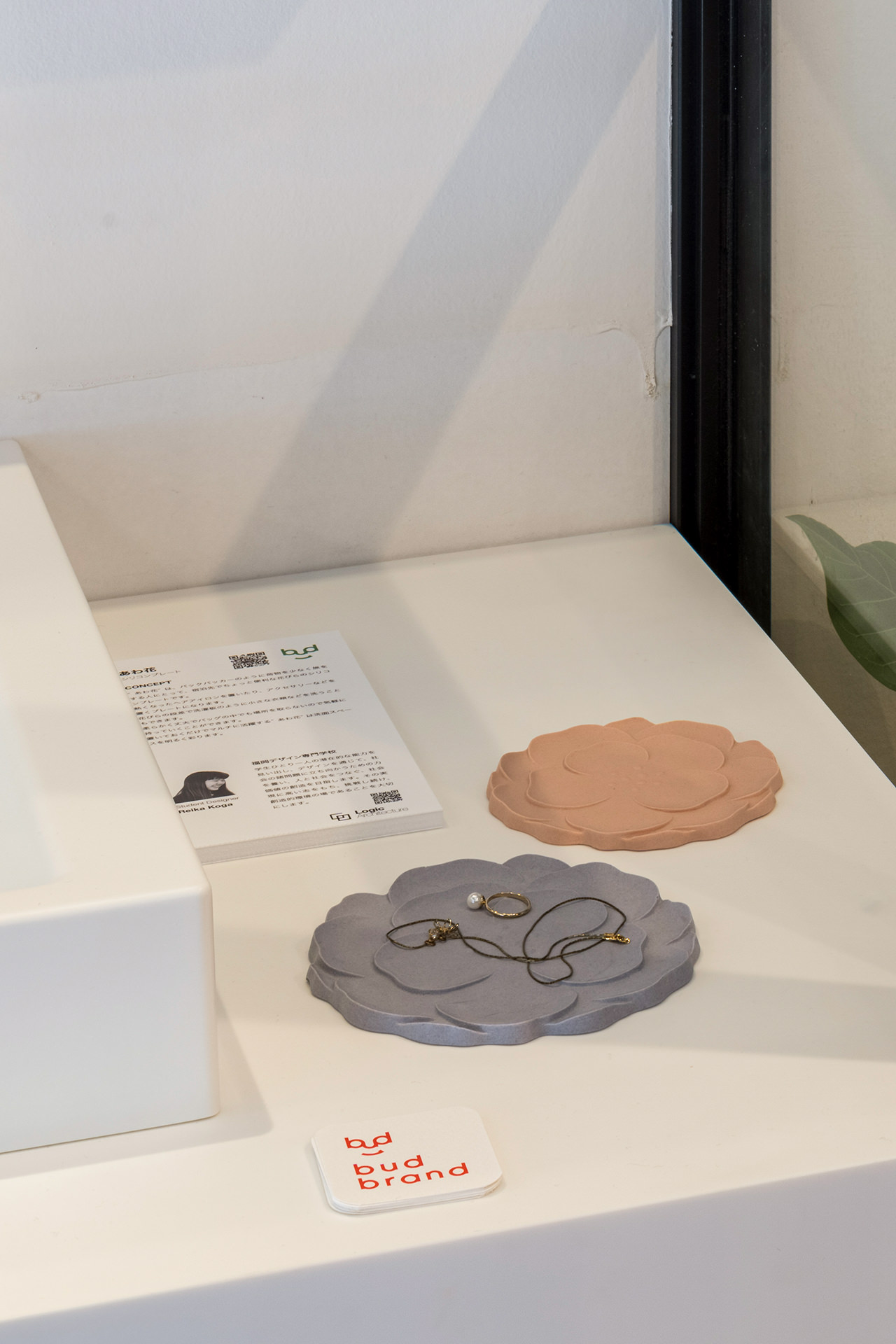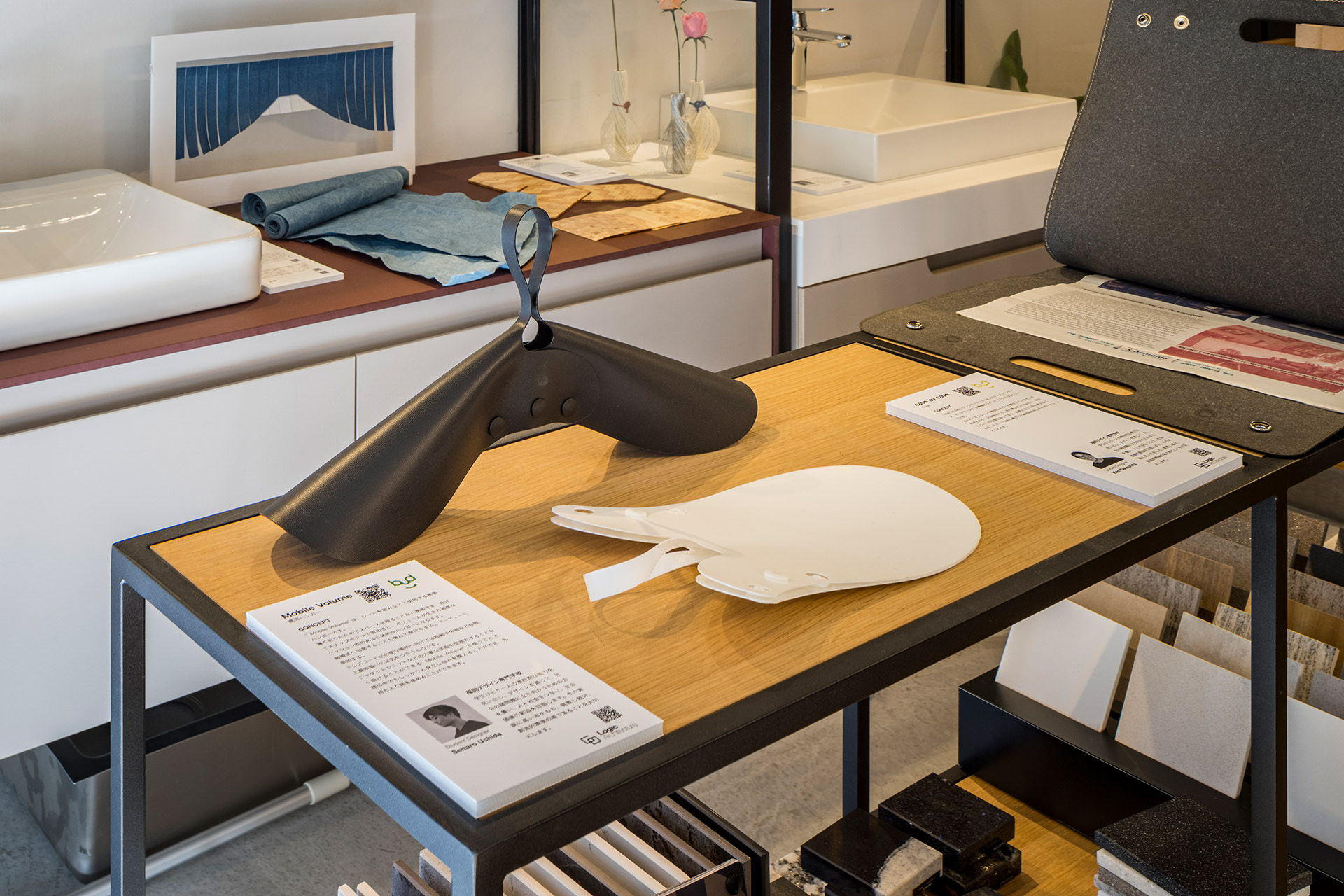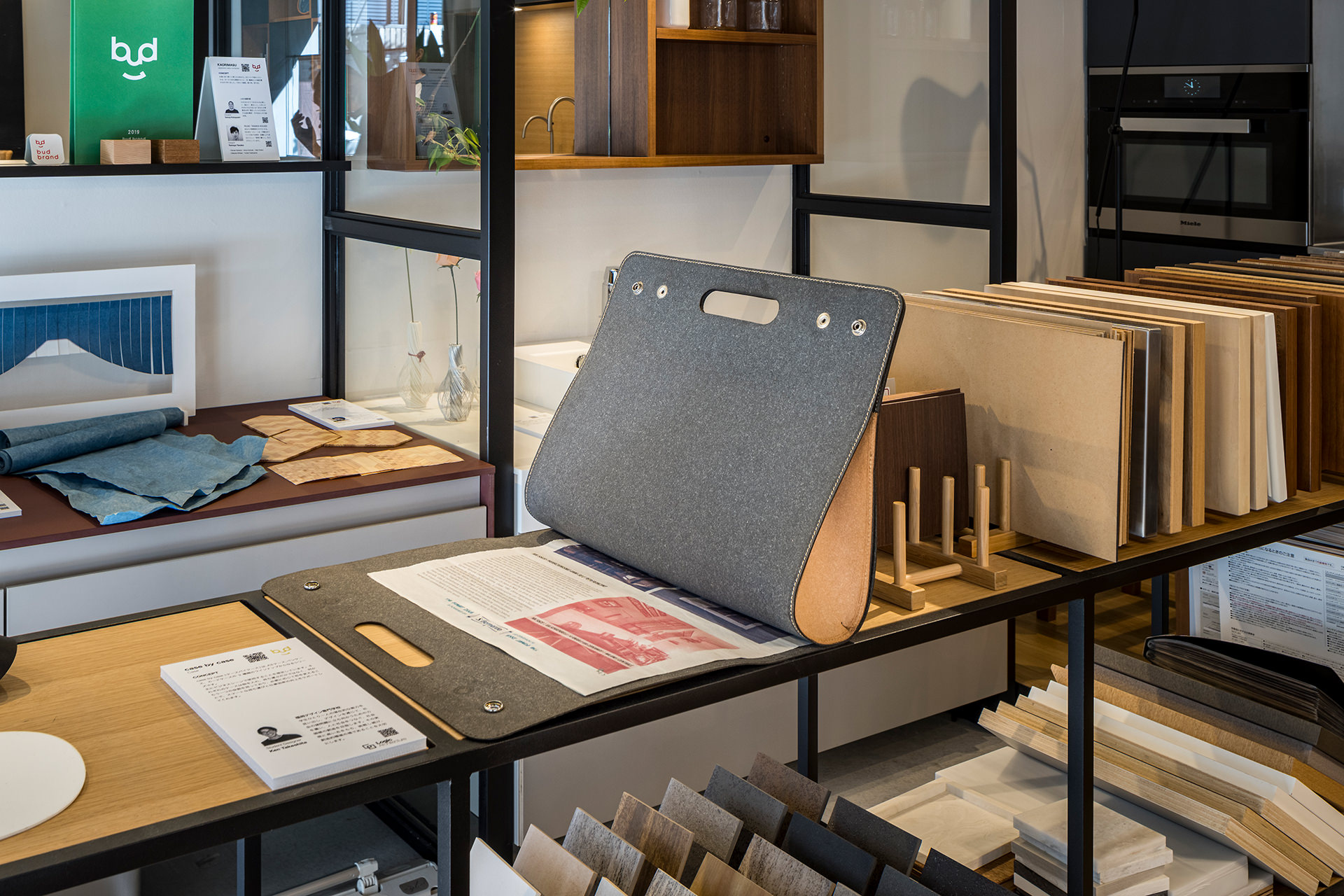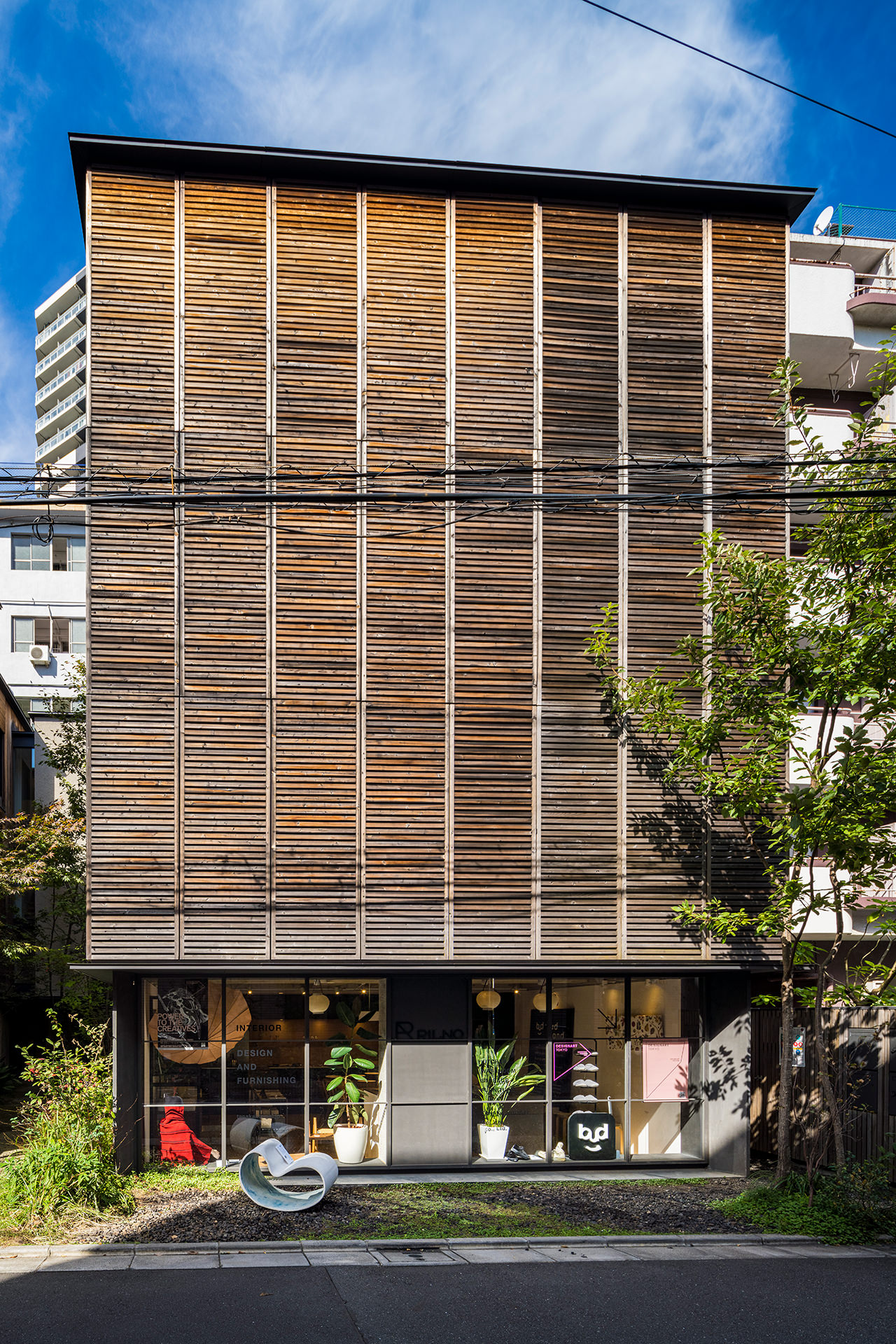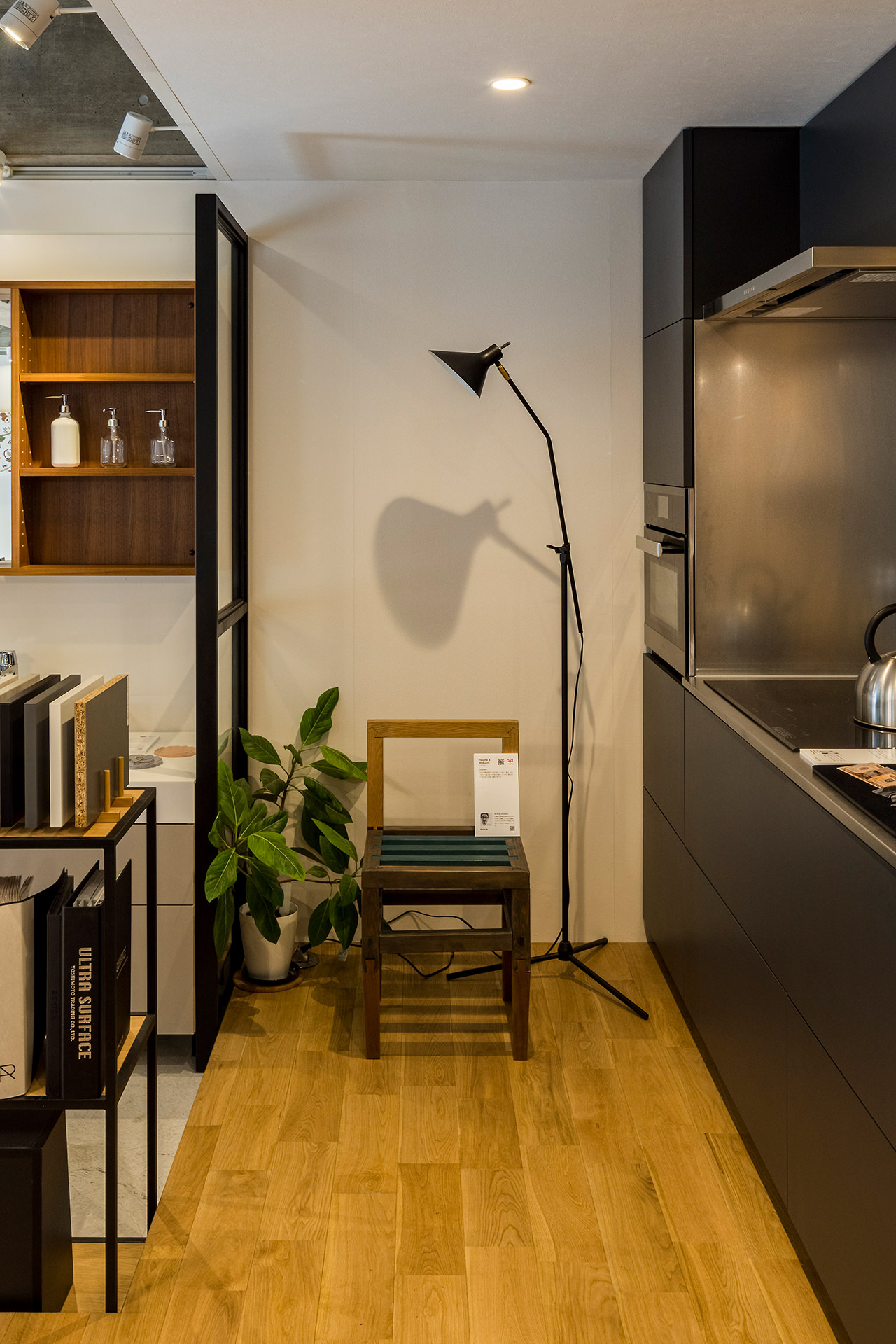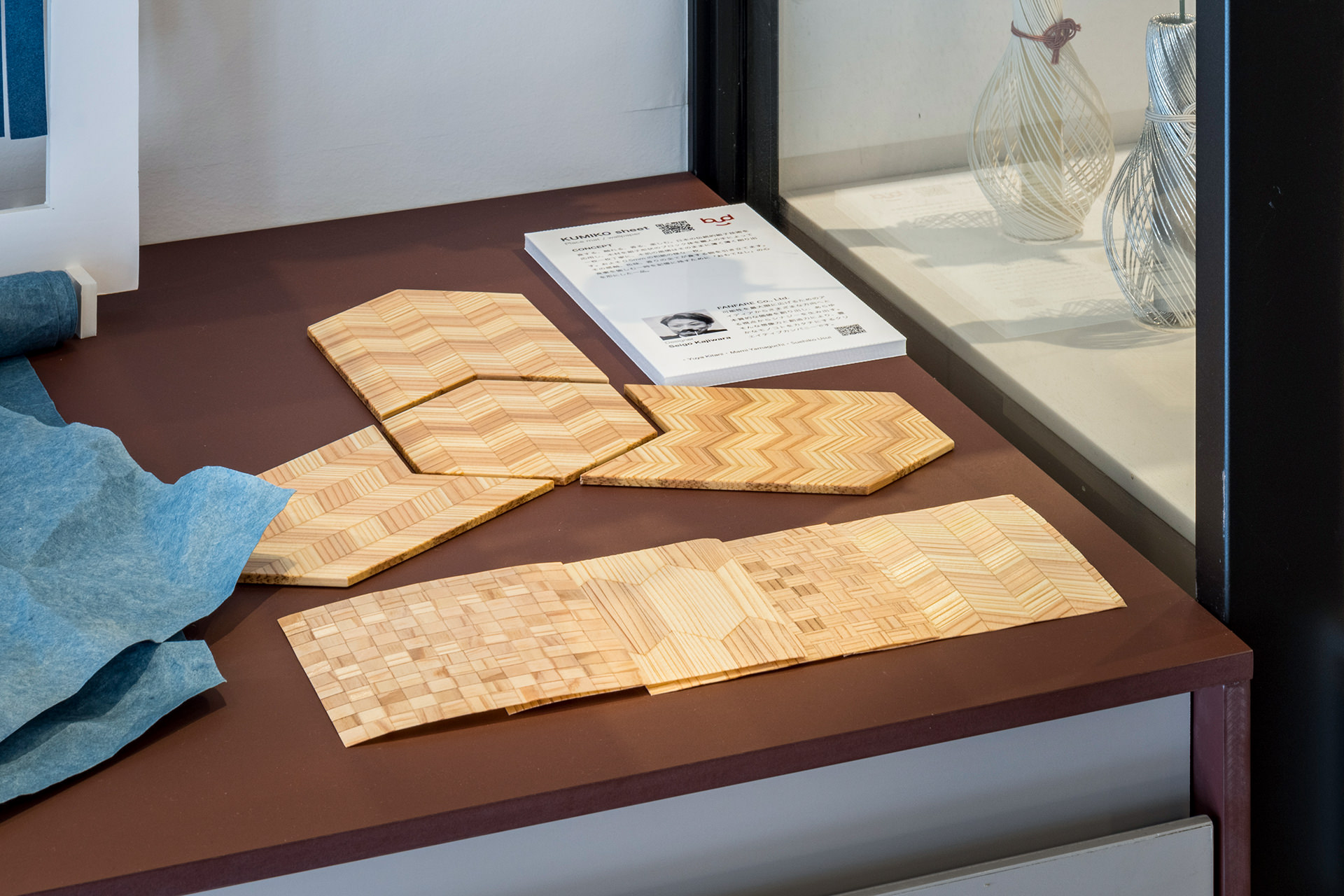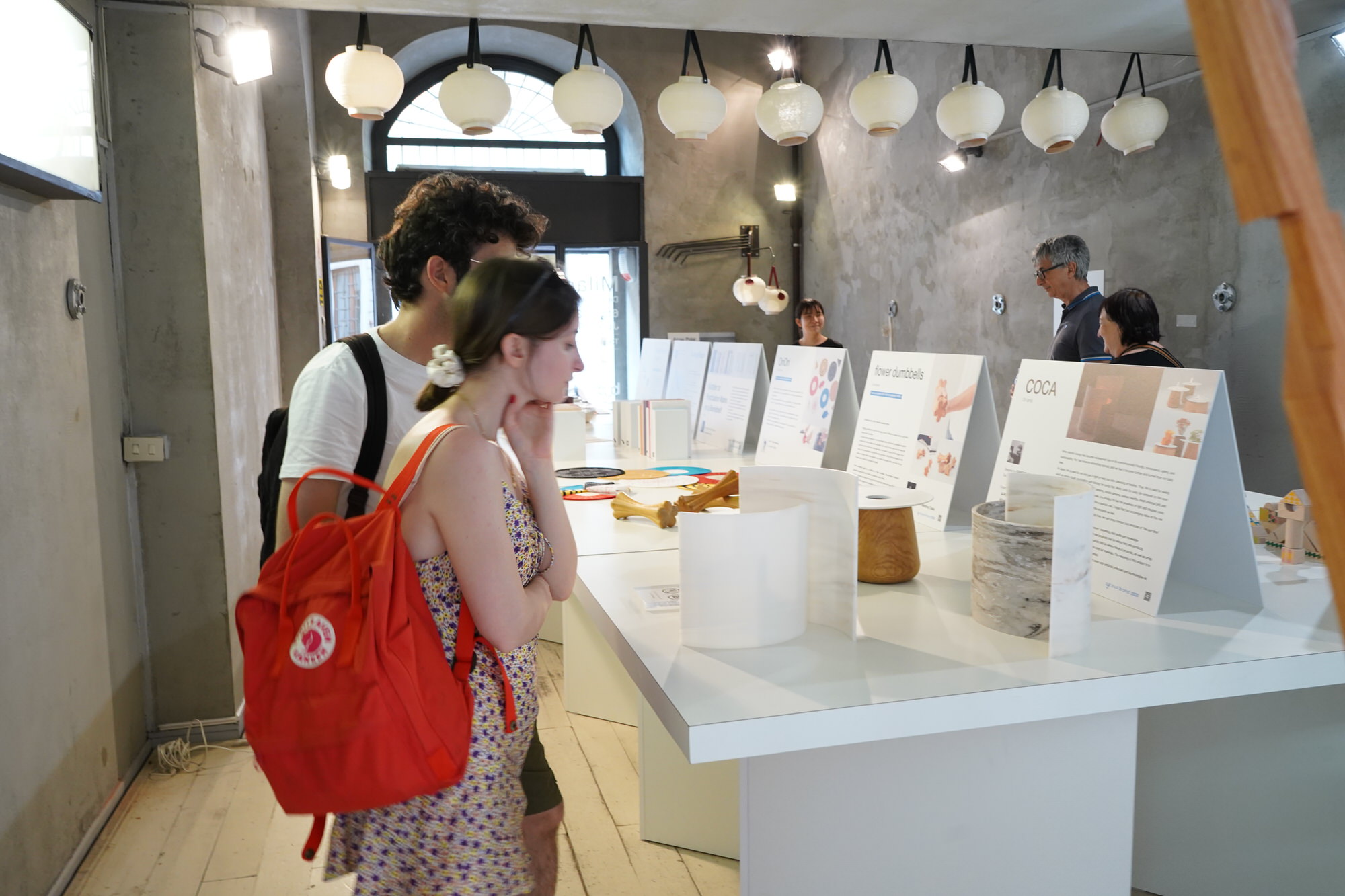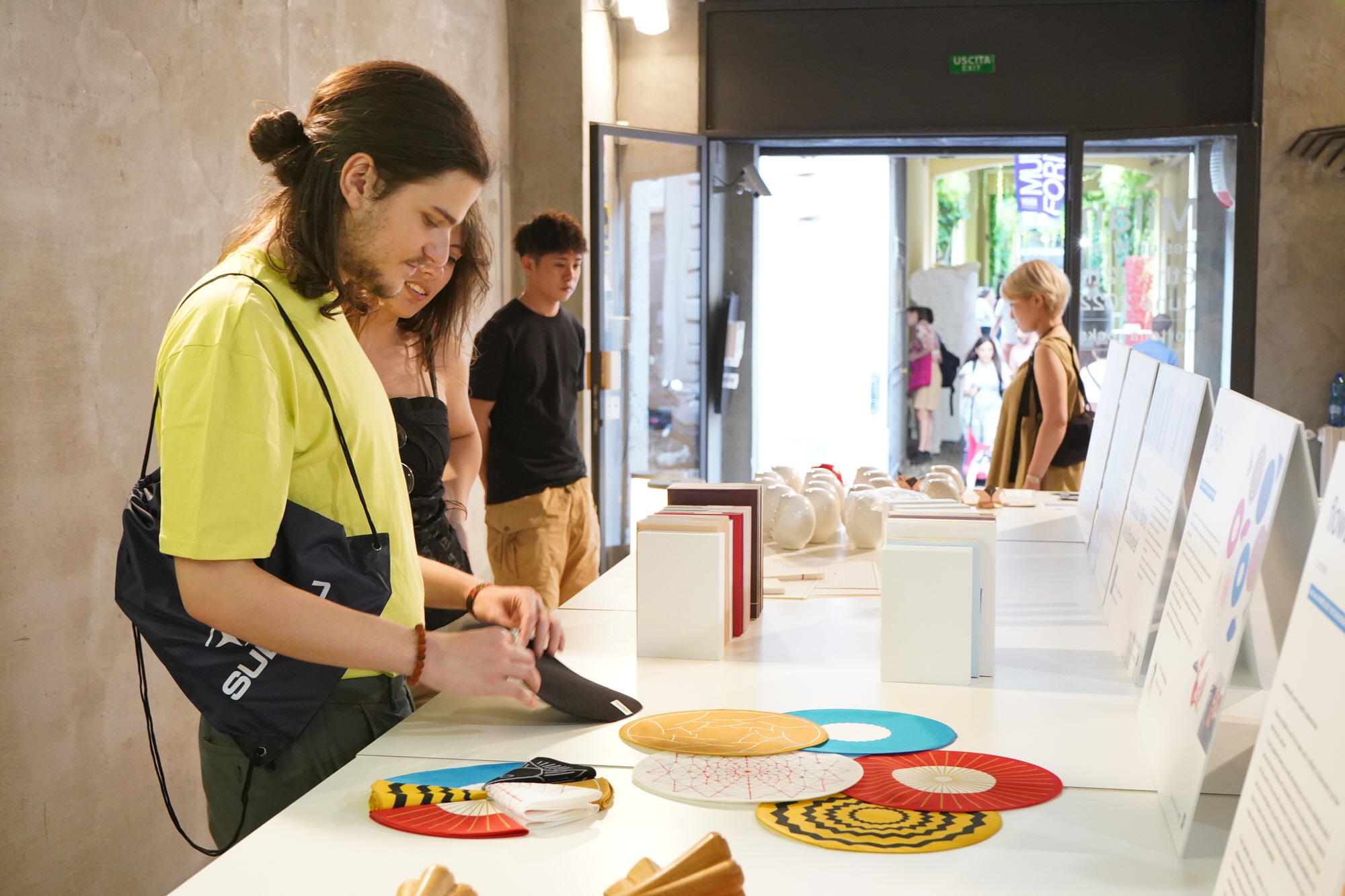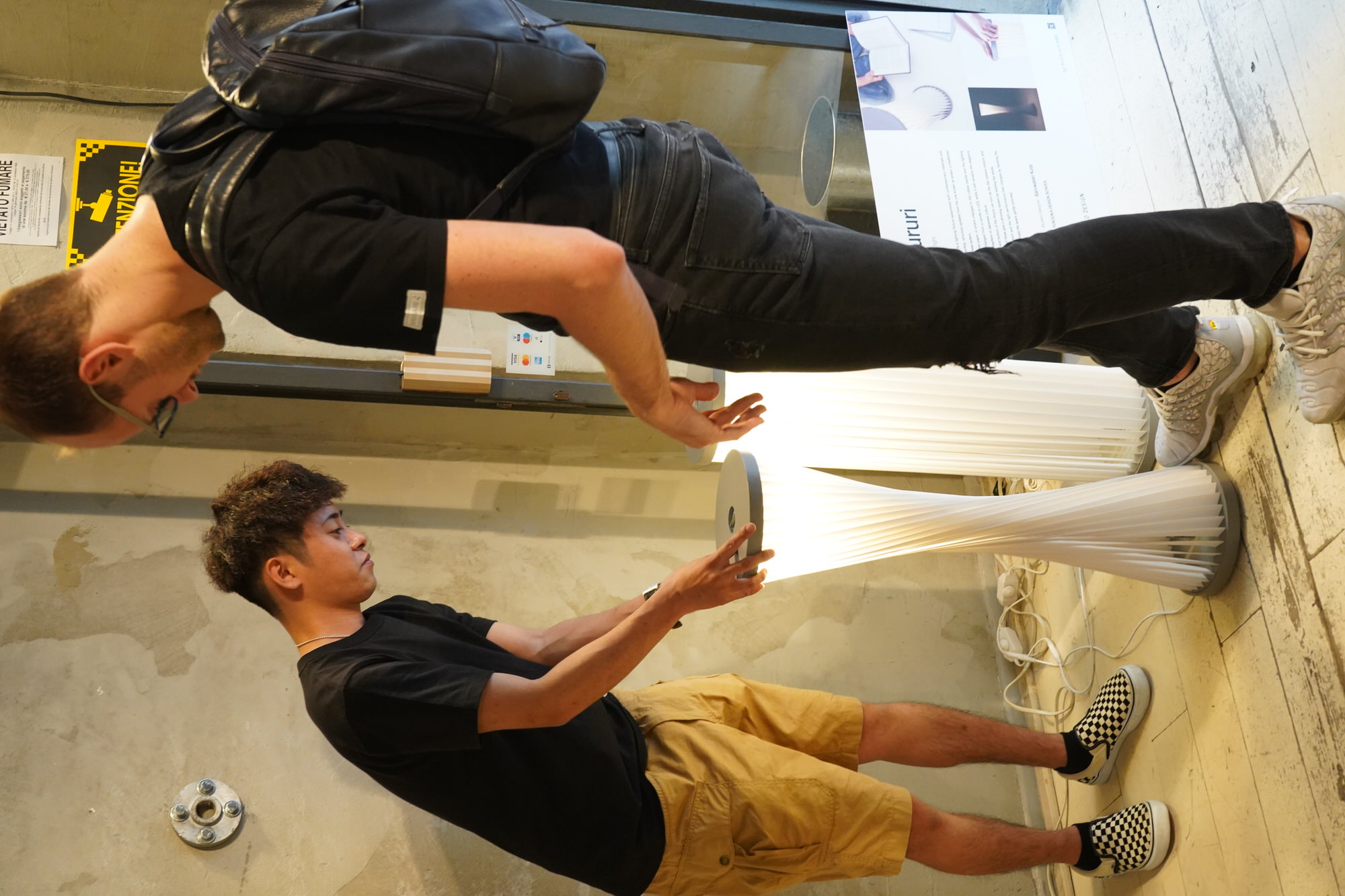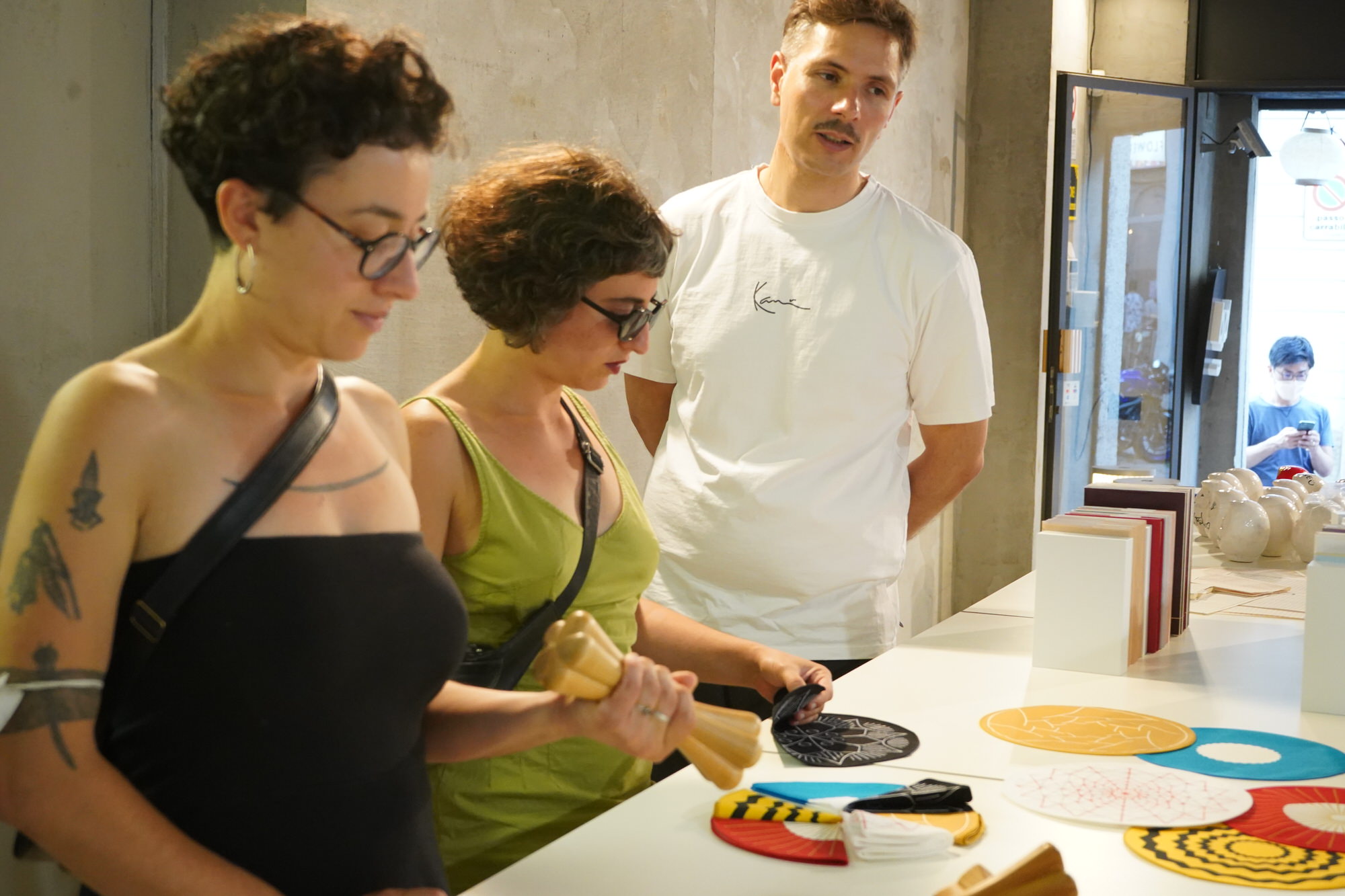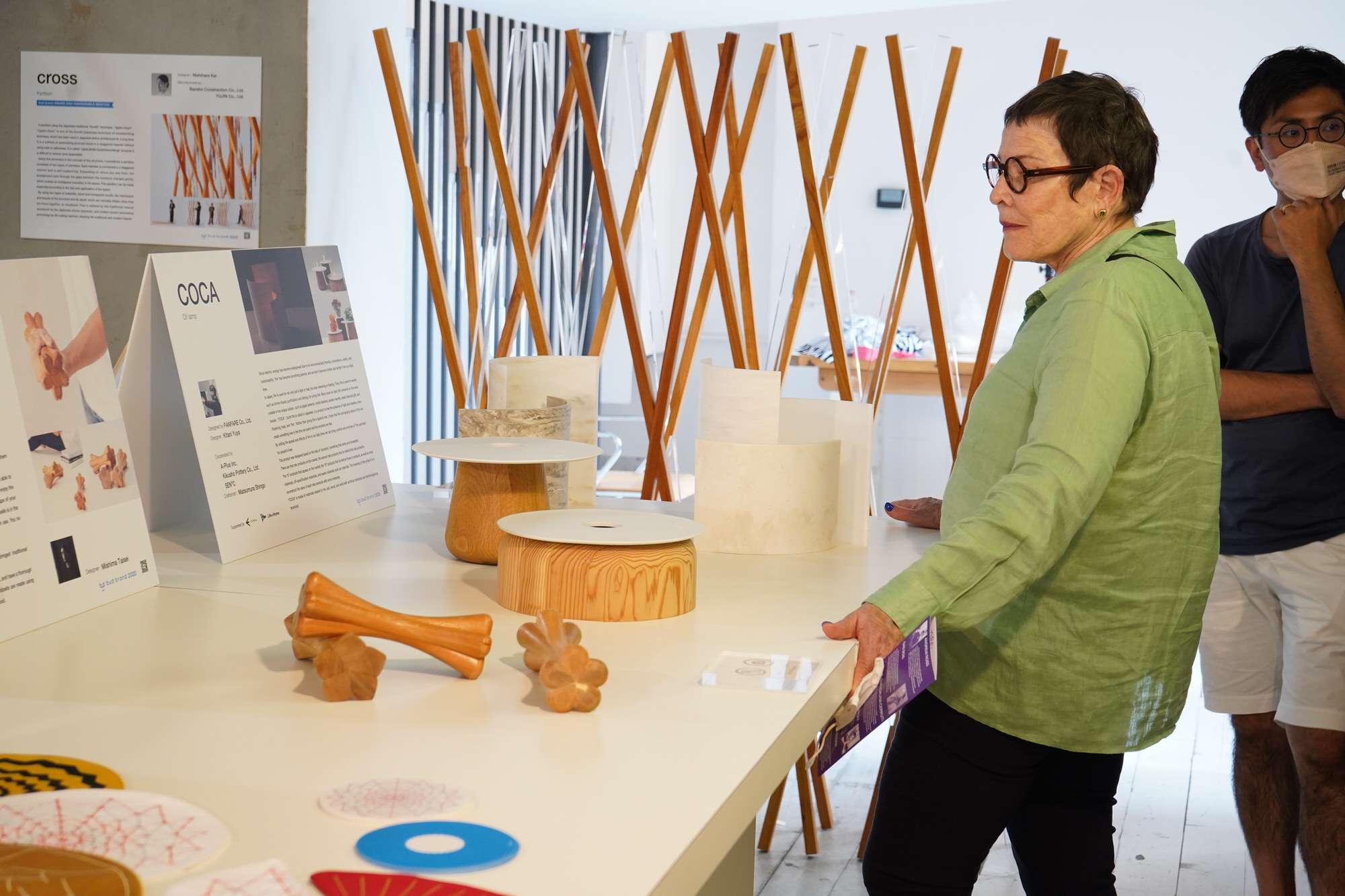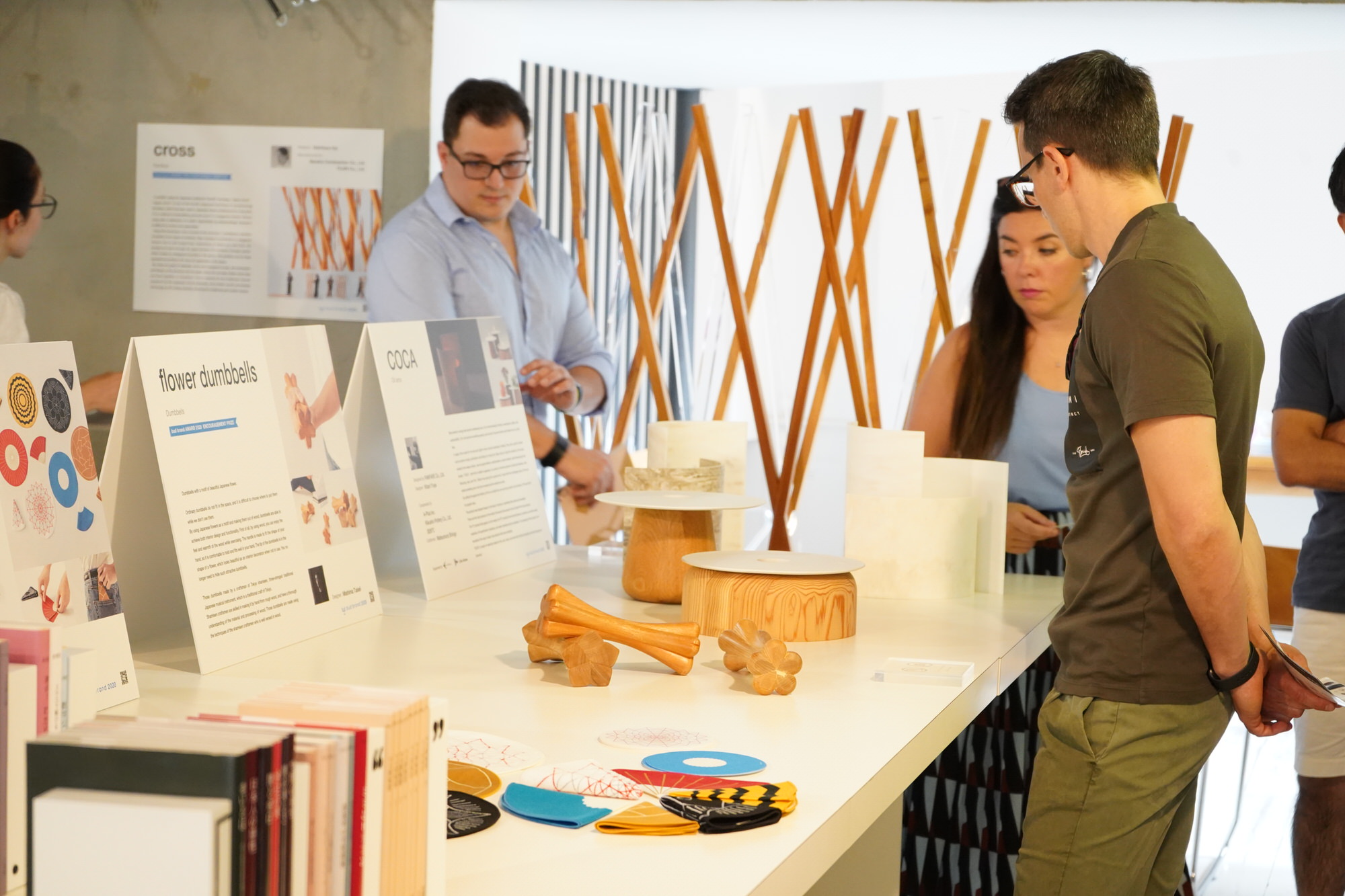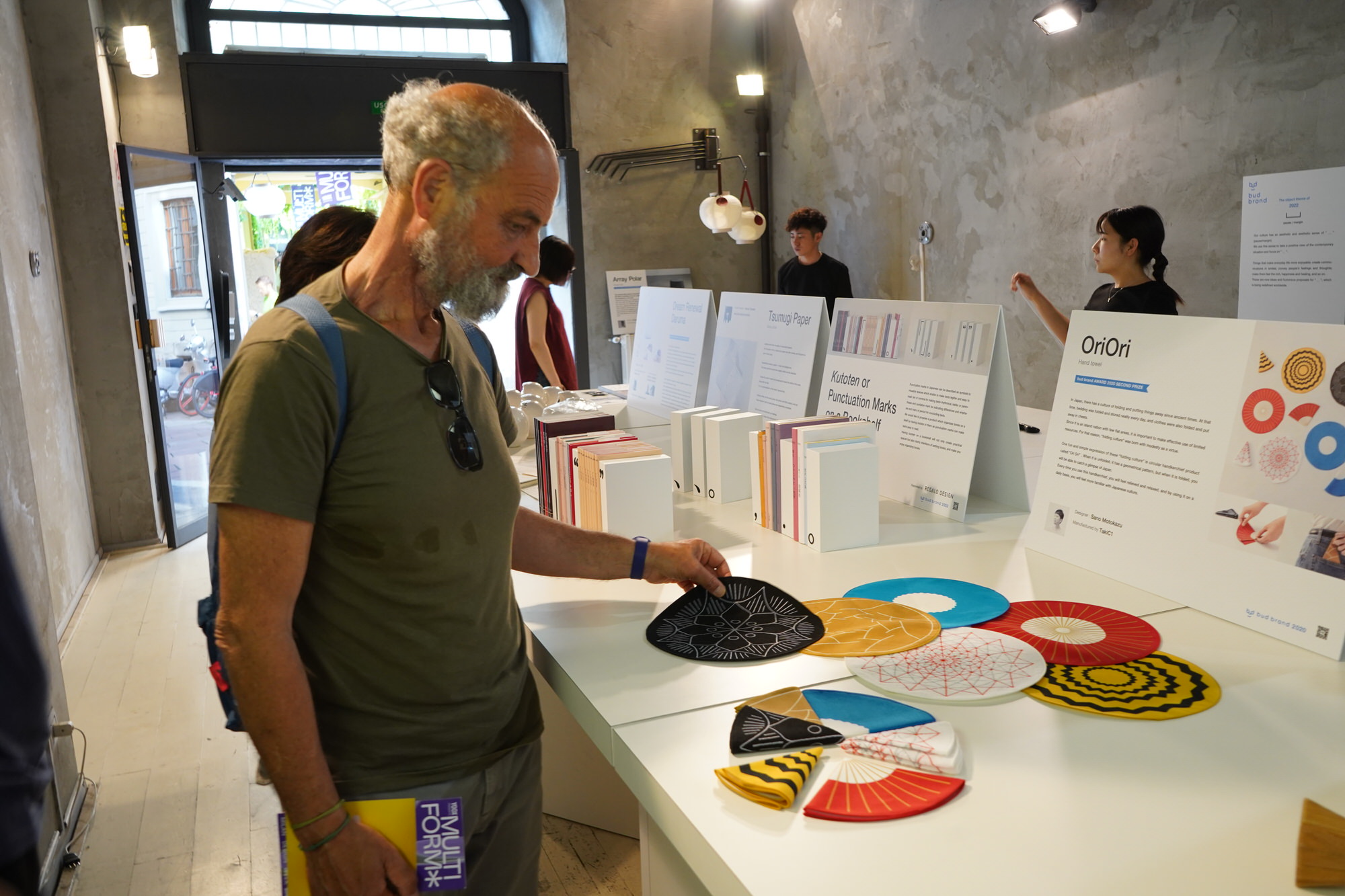 In Japan, there has a culture of folding and putting things away since ancient times. At that time, bedding was folded and stored neatly every day, and clothes were also folded and put away in chests.
Since it is an island nation with few flat areas, it is important to make effective use of limited resources. For that reason, "folding culture" was born with modesty as a virtue.

One fun and simple expression of these "folding culture" is circular handkerchief product called "Ori Ori". When it is unfolded, it has a geometrical pattern, but when it is folded, you will be able to catch a glimpse of Japan.
Every time you use this handkerchief, you will feel relieved and relaxed, and by using it on a daily basis, you will feel more familiar with Japanese culture.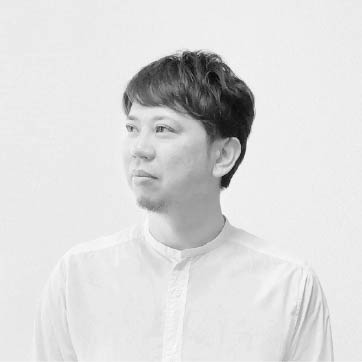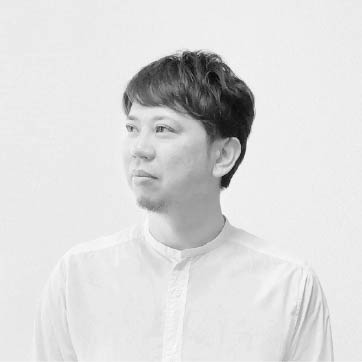 We are a design company that based on the production of advertisements and websites, as well as product development and corporate branding. As 'the most trustworthy partner', we solve various issues by the power of creativity beside our customers.

flower dumbbells
Dumbbells
Dumbbells with a motif of beautiful Japanese flower.
Ordinary dumbbells do not fit in the space, and it is difficult to choose where to put them while we don't use them.
By using Japanese flowers as a motif and making them out of wood, dumbbells are able to achieve both interior design and functionality. First of all, by using wood, you can enjoy the feel and warmth of the wood while exercising. The handle is made to fit the shape of your hand, so it is comfortable to hold and fits well in your hand. The tip of the dumbbells is in the shape of a flower, which looks beautiful as an interior decoration when not in use. You no longer need to hide such attractive dumbbells.
Those dumbbells made by a craftsman of Tokyo shamisen, three-stringed traditional Japanese musical instrument, which is a traditional craft of Tokyo.
Shamisen craftsmen are skilled in making it by hand from rough wood, and have a thorough understanding of the material and processing of wood. Those dumbbells are made using the techniques of the shamisen craftsmen who is well versed in wood.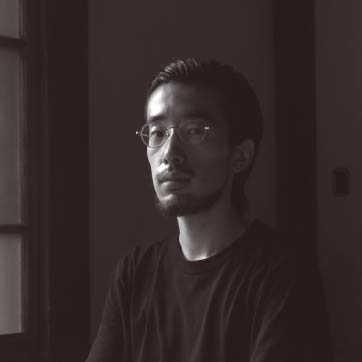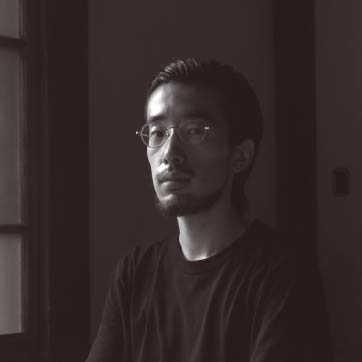 Taisei Mishima is a product designer who was born in Tokyo in 1992. After graduating at the top of class from an art college in England, he started working as a freelance product designer based in Tokyo. Currently, he travels all over Japan to create products by using local industries from traditional crafts to town factories. Not only product development, he also wants to be directly involved in sales to create products that chosen by many people. For that reason, he started a store in his hometown Itabashi, Tokyo.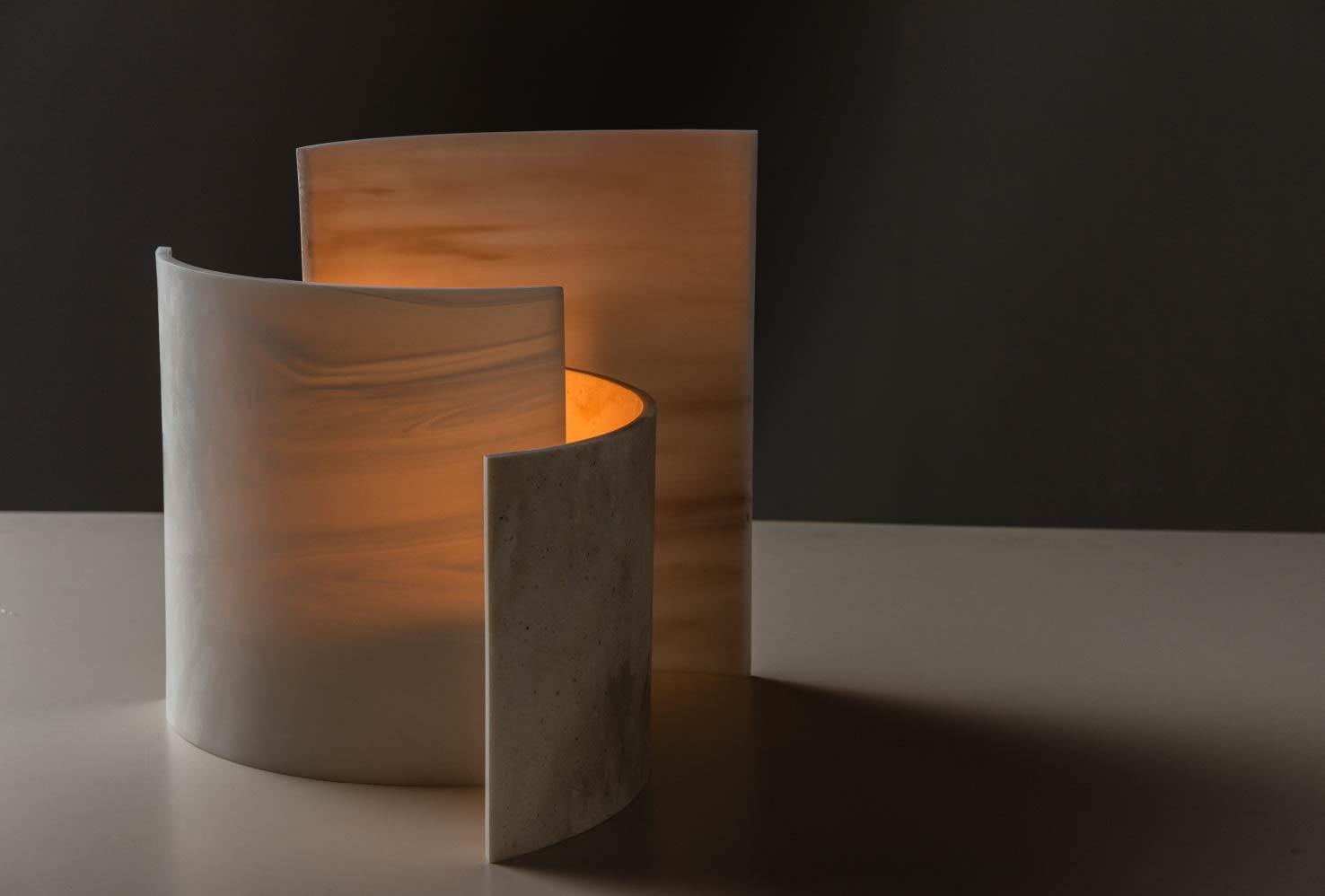 Since electric energy has become widespread due to its environmentally friendly, convenience, safety, and sustainability, 'fire' has become something special, and we feel it become further and further from our daily lives.
In Japan, fire is used for not only just a light or heat, but also cleansing or heeling. Thus, fire is used for events such as shrine rituals; purification and fishing; for luring fish. Many tools for daily life centered on fire were created in the unique culture, such as paper lanterns, mobile lanterns, sunken hearths, small charcoal grill, and brazier.
"COCA", burnt fire is called in Japanese, is a product to feel the presence of light and shadow, color, flickering, heat, and 'fire'.
Rather than giving fire a special role, I hope that the unchanging value of fire can create something new in the time we spend and the emotions we feel. By adding the appeal and effects of fire to our daily lives, we can bring comfort and enriches of "fire and time" for people's lives.
This product was designed based on the idea of 'arumono,' something that exists and renewable. There are first rate products on the market, the second rate products that lie behind first rate products,
The "A" products that appear on the market, the "B" products that lie behind those A products, as well as scrap materials, off-specification materials, and waste materials exist as materials. The meaning of this project is to reconstruct the value of each rate products with some materials.
"COCA" is made of materials related to fire, soil, wood, and wind with artificial materials and technologies as 'arumono.'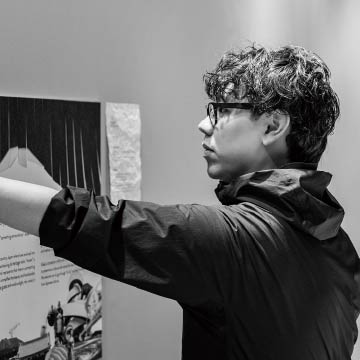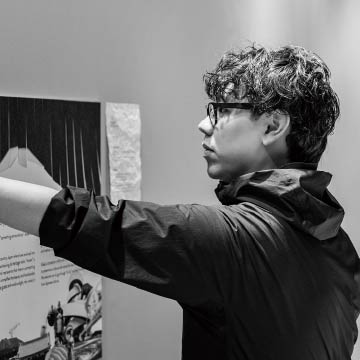 From ideas aimed at extending possibilities to their utmost limit, we create essential value in various directions and generate synergies from every point of view. We are a creative company that gives shape to an abundance of concepts and objects through that power of imagination and creativity.
In winter, people would warm themselves by wood stove.
From spring to autumn, people would enjoy BBQ.
While feeling the seasons, people would spend such a full of stimulating days with their family and friends.
With our the best products from all over the world and the best service with all our heart, we realize the "living with fire" that you envision in your heart.
Tradizione e Innovazione - Tradition and Innovation -
What standard do we use when we choose from a wide array of ceramic dishes?
In the process of asking ourselves questions, we seek to determine what is essential.
Our goal is dignified, solid craftsmanship, with beautiful details and tension in its form, to harmonize with any cuisine, from any climate, whether Japanese or Western.
We desire to pursue the ultimate in whiteness.
We add innovation to the tradition of Hasami pottery, which is backed by a history handed down for 400 years.
A temperature of 1000℃ is high enough to melt stone.
SEN℃, called in Japanese 1000℃, was born out of this passion for manufacturing and creating new value.
With same passion that surpasses the temperature of 1000℃, we create synergy of technology and ideas for offering the sincere products to everyone.
Craftsman Shingo Matsumura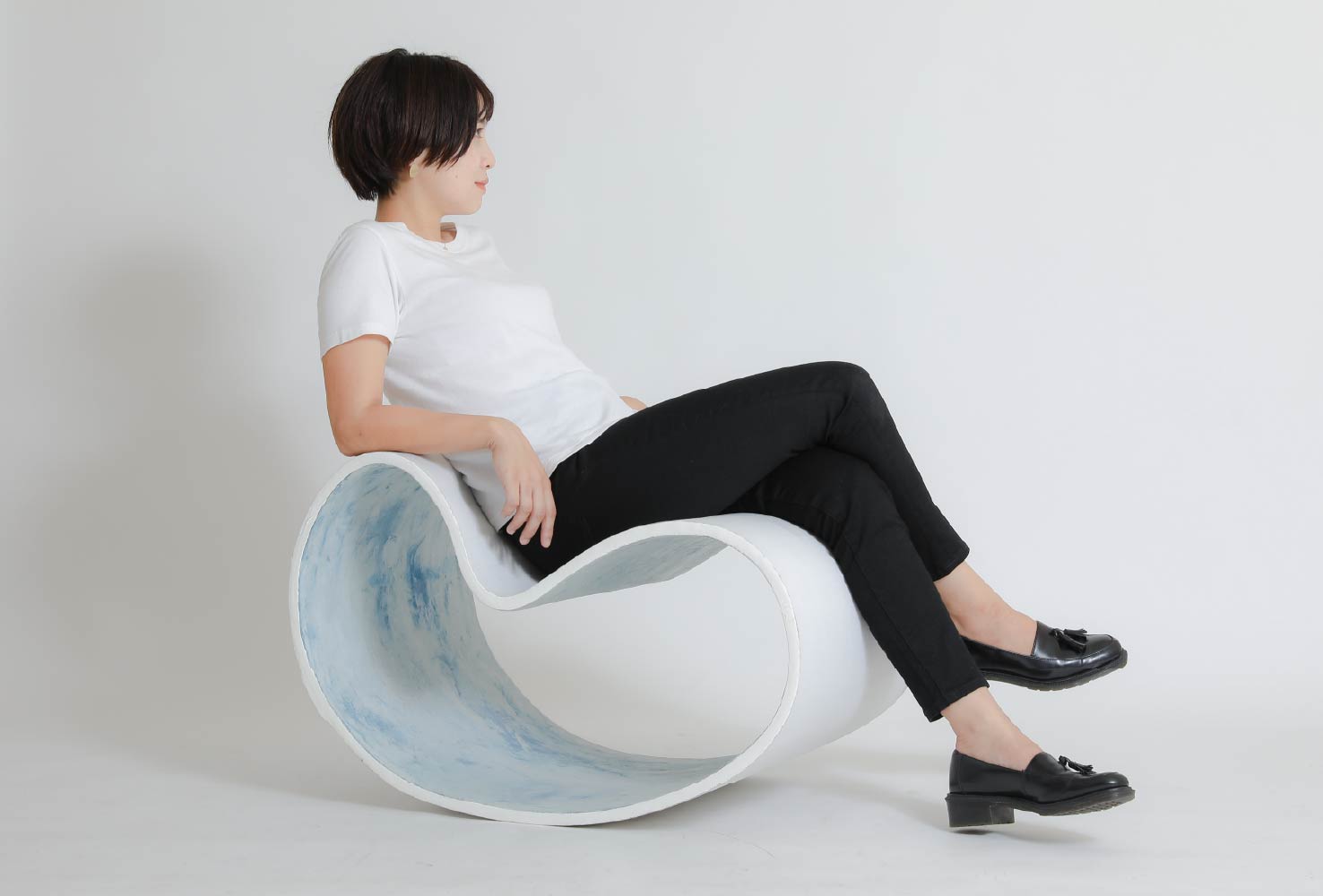 In Japan, people have formed their own unique culture by learning and adopting the excellent things from other culture. It means that the core of our culture has flexibility and curiosity to accept new things. Our product 'THE ISU' is created by balance new material, concrete canvas, and a reliable technology to realize our idea. Concrete canvas is a combination material of special cement and canvas fabric, which is highly flexible before it gets wet, and hardens while maintaining its shape when it reacts with water. We reflect our culture of sitting on the floor and designed the height of seat to be slightly lower than usual to pursue a design that is familiar and loved. By maintaining the lightness of the fabric on the surface, but making it stand on its own with the strength of concrete, it is able to create a combination of a generous and lovely form and a mysterious sense of tension.
'THE ISU' is also rocking, which makes it fun to sit in, and we wish everyone to share the experience of sitting in it.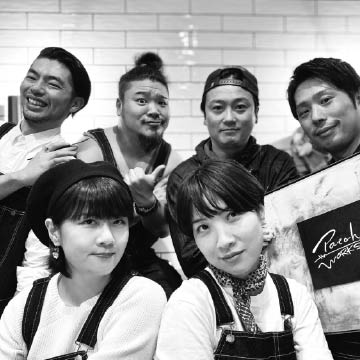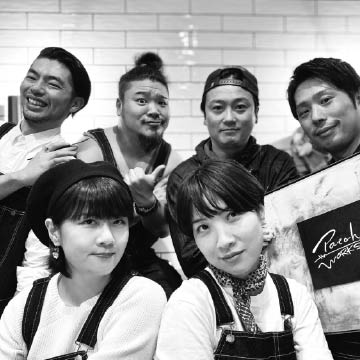 To patch up techniques and ideas.
By bringing together the skills and ideas of many professionals; artists, designers, architects, real estate brokers, electricians, painters, ironworkers, and so on, 8°WORKS, called Patchworks, creates new value that traditional organizational structures or the profession cannot create it.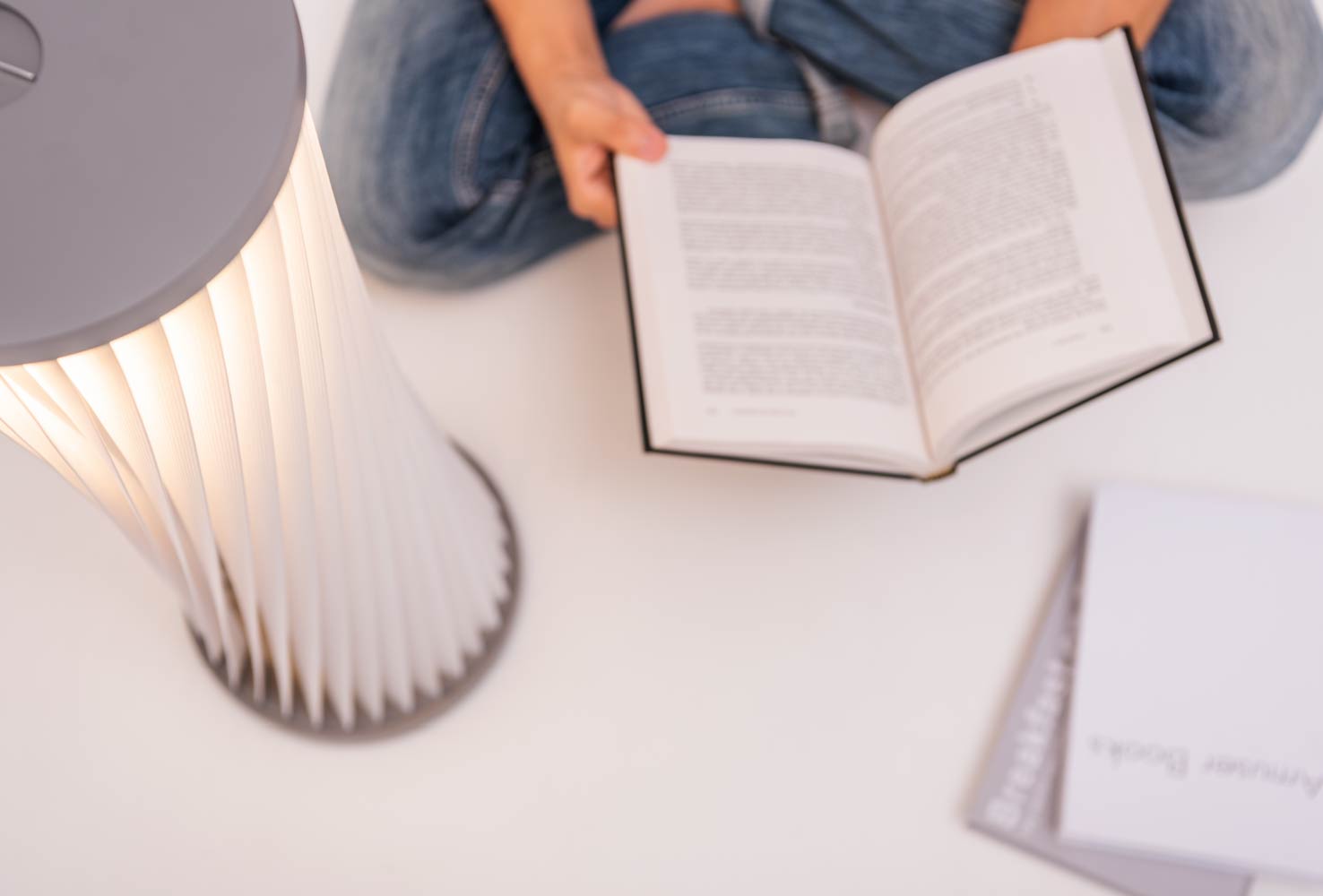 'cururi' is an updated version of the traditional Japanese paper lantern has been used as a lamp, by using current materials and structures. While retaining its elegance and Japanese touch of the paper lantern, the shade has been changed from paper to flat rubber, and the light has been changed from candle to LED.
By stretching the flat rubber, the top and bottom of the light can be twisted, and the light can be adjusted by changing the overlap of the flat rubber. Depend on the degree of twisting it, ray of light and its form can change and it color softly that space.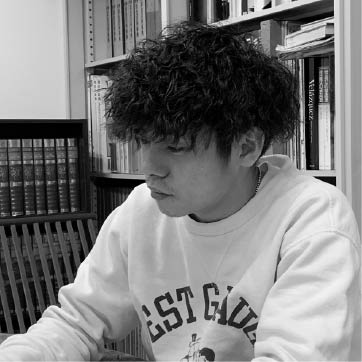 Student Designer

 Kota Saruwatari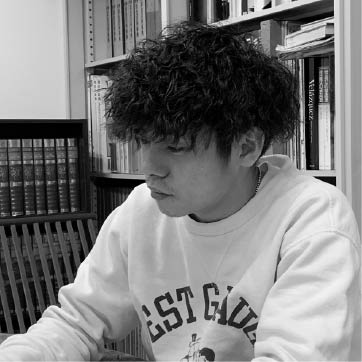 Student Designer

 Kota Saruwatari
We aim to uncover and activate the latent skills of each student, and through design, we cultivate the ability to take on various social issues, link people and society and create social value. Determined to realize that goal, we place immense value on being a creative environment where challenges are constantly embraced.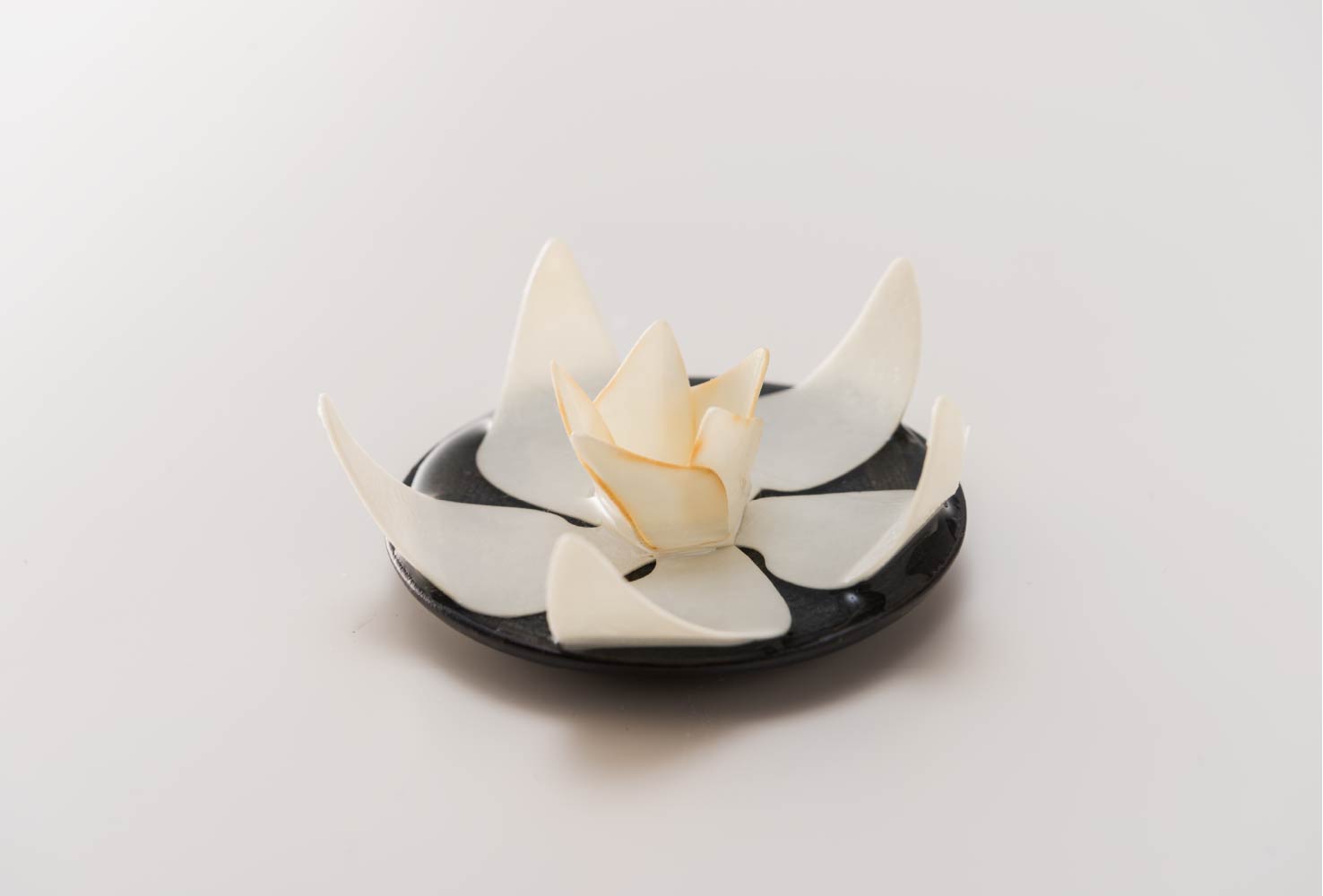 Have you ever seen the moment a bud opens?
'kaworizaki' is a paper diffuser to enjoy looking at its blooming.
By dropping a drop of fragrance, the bud opens with breathing out scent.
Such a little moment while waiting for a single flower to bloom.
This product makes you a little happier when you wait a little moment.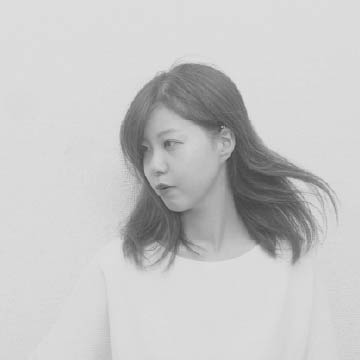 Student Designer

 Naho Amano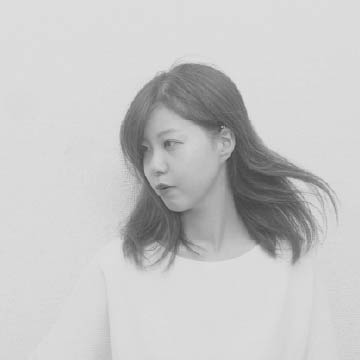 Student Designer

 Naho Amano
Shizuoka Professional Training
college of design
WEB SITE >
"Make a living doing what you love"
What things our students can make is something to vitalize the community.
What objects our students can make is something to use our tradition and latest technology.
Our students become professional designers through learning designs and those projects.
We hope our students will vitalize the community with the power of design.